Monday 25th October 2021
Meet the Manager... Tracey at Bethany Christian Home
Tracey Ikerd is taking up the role of Registered Care Manager at Bethany Christian Home, Plymouth, for a second time. We caught up with her about why she is dedicated to working in care

Tell us a bit about your background...
I've always had a heart for those who are vulnerable and in need of help. My mum and step-dad founded a charity in Plymouth called Shekinah, which supports homeless people, and I started my working life there. We were led by Isaiah 58 which talks of sharing food with the hungry and providing the wanderer with shelter (v.7).
We started in the old Plymouth City Mission building. At first, the focus was on taking care of people's basic needs – providing a hot meal, clean clothing, a bed for the night. The charity then grew to help equip people with the skills they needed to move forward in life, whether that was bricklaying or plastering or working in a shop. Whatever people wanted to do, we would do everything we could to help them achieve it.

This led me to other roles working with homeless people, including managing a hostel and a drop-in centre. I've also worked in a range of roles across the health and social care sector, including working in a home for those with learning disabilities, domiciliary care and managing Bethany Christian Home, which I did for about two years, from early 2012 to the end of 2013.

What brought you back to Bethany Christian Home?
Prior to Bethany, I was working for a drop-in centre that was part of Shekinah. The organisation then merged two projects together and there no longer a role for me there. I loved working at the drop-in centre and never would have left otherwise – we were like a family. It was while I was only holiday in Scotland doing the NC500 Tour (around the northern coastline) that I heard about the role at Bethany. I prayed to God for His direction and guidance, and felt a clear sense that He was leading me back there.

How have you been settling in so far?
I've been impressed by how brilliant and professional the staff team are. In fact, since I arrived in early September, we've had two people leave to take on more senior roles in other care homes. This is of course a loss to us, but speaks volumes of the excellent training that staff receive through Pilgrims' Friend Society and how the previous Manager here, Emma Hughes, has really nurtured and invested in the team. When the local vaccination centre came in to do the booster jabs, they commented how well-run and organised everything was, which is to the credit of the senior carers who were on shift.

Why do you like working with older people?
I think everyone has a human right to live a fulfilled life – that's true whatever your background or stage in life. I'm committed to making that happen for everyone who comes here. There is one lady, Pat, who has a real gift for writing poetry and it's so lovely to see her fulfilling that creative passion, and blessing others through it. She wrote a poem for one of the ladies who recently left after 25 years, and it was very moving when she read it out at her leaving celebration.
What is it like taking on the role of Care Manager in the midst of a pandemic?
I think this is where being a Christian makes an enormous difference. I have a very clear sense that God has put me here, and I know that He is with me all the time. There are so many times as a care manager when you have to make decisions on the spot, and I'm constantly asking Him for wisdom. I never feel I'm doing this on my own – the Lord is walking beside me and guiding me. It's a great encouragement having a wider team of Christians behind me to fall back on, but in those moments it's just you and the Lord.

What do you like doing when you're not at work?
I have two daughters and a grand-daughter who I enjoy spending time with, plus my dog.

I'm in the middle of writing a series of epic fantasy novels, which I have published myself. Ever since I was a child, I've loved reading. A few years ago, I decided to do a BA in English Literature and Creative Writing at the University of Plymouth, and I went on to do an MA in Creative Writing. For me, the creative act is so important, and something I find very fulfilling. I didn't have the opportunity to do to a degree when I was younger, and it's been brilliant to be able to go back and do it.
I've always loved mythology – I think it provides a very unique way of embedding truths – and in my novels I draw on the mythologies of the Ancient Near East, exploring the clashes between biblical views and pagan views.
As well as reading and writing, I love walking and wildlife. I enjoy wildlife photography, especially capturing macro images of birds and insects.
How can we be praying for you and everyone at Bethany?

I'd love you to pray that:
I would get to grips with all the different processes and procedures as it's a big learning curve
Our staff vacancies would quickly be filled
The redecoration of three rooms would go smoothly
We could find someone to complete our indoor garden project. The provider we had secured have unfortunately had to pull out – please pray that we could find a new one.
Find out more about life at Bethany Christian Home, Plymouth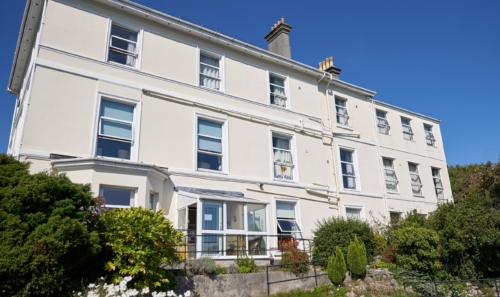 Bethany Christian Home is a 24-bed residential care home in Plymouth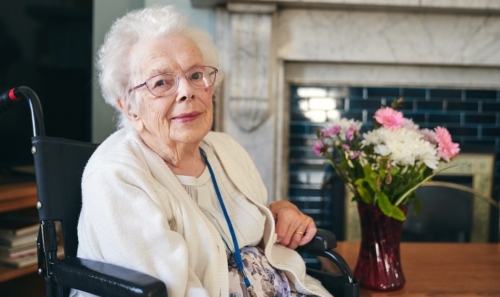 Marian, now 95, moved into Bethany Christian Home, Plymouth, in 2018. Her daughter Kay shares how the home has been such a blessing.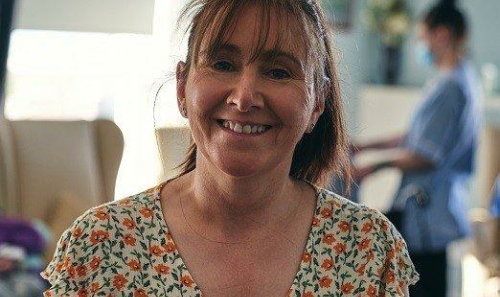 Gloria has been part of the care team at Bethany Christian Home, Plymouth for over 25 years. We found out how she first got into care and why she loves being part of the family