Independent living
For those sympathetic to the Christian faith
Life at Strathclyde House
Rooted in the Christian faith, life at Stathclyde House supports our residents to live fulfilled lives in their later years. With beautiful coastal views and tranquil setting, Strathclyde House is a well established retirement facility for people over 50 years of age who are Christians or those who want to live in a Christian environment.
At Strathclyde House we provide you with a secure, relaxed lifestyle in a hassle-free environment where you can really enjoy your independence. Frequent bus services from outside your door means you can maintain your independence. You can make your retirement as busy or as quiet as you like!
Residents enjoy a great social programme at Strathclyde House organised by the social committee including bus trips, film nights, trips to museums and places of interest, home-baking, keep-fit classes, scrabble evening, carpet bowls and coffee evenings to raise funds for local charities.
Supported by a Chaplain, there's a healthy programme of spiritual activities too, e.g. there's a weekly prayer meeting and a mid-week service with visiting speakers from local churches and further afield. Every other month there's a Strathclyde Special on a Sunday evening where the community along the coast are invited to attend, with lively Christian music and visiting speakers. Residents are encouraged to get involved in a local church and to support the varied programmes these churches offer, such as helping with the newly-started Cafe Church, serving in a drop-in cafe, helping to support a prayer space in a shop front for local churches together, the Women's Guild, and wherever God is at work in the local area.
A monthly charge covers maintenance of 'common 'areas including beautiful landscaped gardens and a waterfall. With a shared lounge area with free Wi-Fi and gardens for socialising, you can enjoy life with your new friends or check up on your emails while having a coffee in the tea room.
When you have friends or relatives over, there are convenient guest suites on site available for them to enjoy a longer stay.


Our apartments
We have 56 apartments at Strathclyde House which have been designed to make your day to day independent living easier and we offer:
Studio, one- or two-bedroom apartments for sale or rent
Various ranges of kitchens which includes oven, refrigerator and freezer
Oven and hob are conveniently at waist height so no need to bend
Bathroom ranges include shower over bath or a walk-in shower
Shared laundry facilities
Monthly charge that covers maintenance of 'common 'areas including beautiful landscaped gardens with a waterfall
We offer a buyback of our apartments at market price
No subletting so you will always know your neighbours
Other facilities
24-hour emergency call service and a duty manager on hand during office hours.
On site chef and catering team
Hairdresser
Library and Chaplain service
The Clyde Tearoom
On the site of Strathclyde House is the privately run Clyde Tearoom, which is open to the public and residents, and offers:


A range of meals and light snacks freshly prepared on site
Home baking and selection of breads
Opened until 10pm on a Friday night for fine dining with last orders at 8:30pm
Beautiful Sunday carvery
Additional outdoor seating
Spectacular views of Clyde Estuary
Ample parking for customers
Free wifi
This is a good facility to for meeting with friends and family who come to visit. The Tearoom also takes bookings for special events.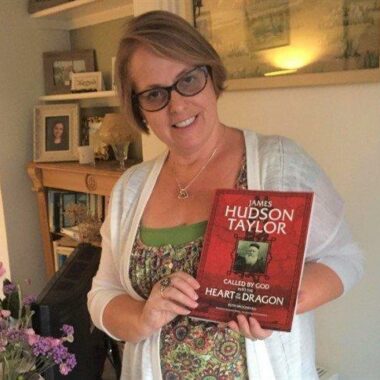 Ruth Broomhall
Manager
Ruth joined Pilgrims' Friend Society in June 2018 as temporary manager for Dorothea Court, Bedford, just after completing a biography of her great granduncle, James Hudson Taylor (James Hudson Taylor: Called by God into the Heart of the Dragon). In January 2020 she moved up to Scotland to take up another temporary role – that of Project Development Manager for the newly acquired Strathclyde House.

Ruth began her career as a teacher and educationalist, and since then has enjoyed a variety of roles such as foster carer, advisor and trainer, and in a voluntary capacity as Youth and Children's leader for her local church. In 2014 Ruth graduated from Spurgeon's College with a Masters in Christian Faith and Practice.
How to find us
Situated on the main coastal road, Largs is approximately 4 miles away and Wemyss Bay approximately 1 mile. Both destinations enjoy regular train services to Paisley and Glasgow.
There are regular ferries from Wemyss Bay to Rothesay.
Strathclyde House is situated on a well serviced bus route, with a bus stop adjacent to the complex.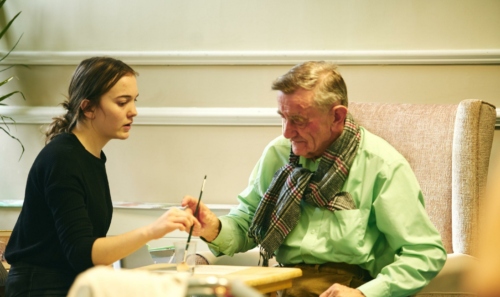 Volunteers play a vital role in supporting the life of our homes. Come and be a friendly face that brightens someone's day.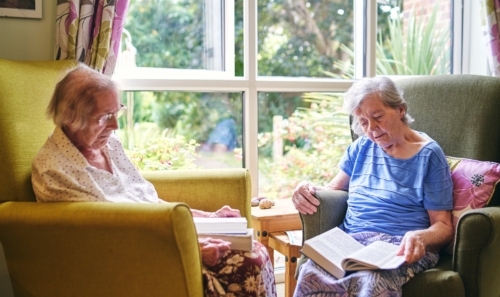 Our work is made possible through the faithful prayers of our supporters. Find out how you can pray for us.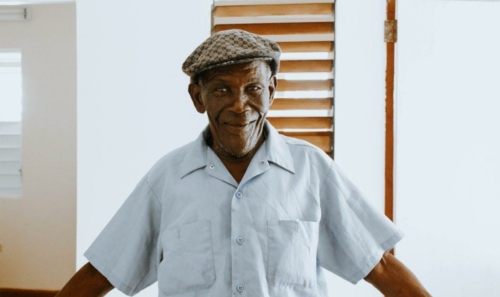 Help older people to flourish in their later lives through care and support in our homes and housing schemes.