Evington Home, Leicester
Christian care home in Leicester
Residential and respite care
For those sympathetic to the Christian faith
About Evington Home, Leicester
Evington is a 30-bed residential care home in Evington, Leicester. We offer residential care for older people, including for those who are living with dementia. We can provide respite care to those who need it and we are able to offer care at the end of life. We are also able to look after people with some mental health problems.
At Evington all rooms have en-suite toilets and wash basins, with other assisted bathrooms and a walk-in shower. All rooms are fully furnished, with aerial and satellite TV and telephone access points. We believe it is important that residents enjoy a feeling of homeliness, so each resident is encouraged to personalise their room with their own belongings.
The dining room and main lounge room are both located on the ground floor. There are a further two, smaller lounges on the first floor, accessible by the passenger lifts. Families often enjoy hosting special occasions for their relative privately in these lounges.
The secure, wheelchair friendly, landscaped garden, which has both paved and grassed areas, raised flower beds,
relaxing water wall and pond, is accessed from the main lounge.
The Albert Tyler lounge on the first floor is used for several activities including Bible studies, knitting, and arts and crafts. The Grocot lounge, also on the first floor, is used as a quiet space for any residents who want some some quiet time or simply want to relax, make a cup of tea and read a book.
Want to find out more? Please fill in the Request a call back form and one of our team will be in touch. You can also submit your details to download a brochure.
24 hour care
Home cooked meals
Hymns and songs
Hairdresser
Secure gardens
Snacks and drinks
Devotions
Sunday services
Activities
Ensuite bathrooms
Assisted bathrooms
Caring and highly trained staff
The Care Manager, who is registered by the Care Quality Commission, and Business Manager are responsible for the dedicated team of over 50 staff members.
Typically, Evington has up to six carers and one senior carer on shift every day, alongside a Hummingbird. Hummingbirds support those living with dementia by offering company and support, often reading with the residents, singing with them and praying with them. There are three carers on shift overnight.
We also have a Activities & Community Engagement (ACE) Facilitator, Maintenance Officer and Catering Manager/Cook and Housekeepers who work in different parts of the home – one in the kitchen, a team of three carrying out cleaning throughout the home and one person providing a laundry service. This team ensures that the home is always clean and well-presented and that those who live with us have a well-laundered wardrobe.
Pilgrims' Friend Society puts in place excellent staff training including from Altura, a Centre of Excellence with a suite of training courses covering a wide range of topics. To keep those who live with us safe, we also provide all care staff training in Manual Handling to Level 2 which is accredited by the Royal Society for the Prevention of Accidents (RoSPA).

The Way We Care at Evington Home
At Pilgrims' Friend Society, our approach to care, The Way We Care, underpins life in our homes, helping us to create communities where older people can flourish.

At the heart of The Way We Care is our commitment to making sure we know each person really well so we can care for them in the way that's best for them. When someone comes to live at Evington Home, a senior member of the care team will discuss their needs with them and create an individual Care Plan which covers everything from their history to their social interests, personal relationships, hobbies, and emotional, spiritual and cultural needs. We call those who live with us 'family members' reflecting our commitment to creating places where those who choose to live with us feel truly at home.
We support those who live with us to remain as independent as possible but our care team provide support with activities such as bathing, dressing and mealtimes for those who need it. We focus on seeing the individual person first before seeing any form of illness or disability. This is especially relevant when caring for those living with a form of dementia.

As part of The Way We Care, we build communities where those who live with us can enjoy an active spiritual and social life. Bible study groups meet regularly, and we have main devotions in the lounge which are led by local ministers and staff. We also provide support for personal devotion and prayer.
Our Activities & Community Engagement (ACE) Facilitator oversees activities, planned together with our family members. Activities include singing, flower arranging, armchair exercises, coffee mornings and crafts. These are supported by a team of volunteers. Trips out, as well as involving local schools in craft activities, life histories and singing keeps those who live with us in touch with their local community.

We meet regularly with those who live with us to talk about the activities and social life of the home, and their views are sought on every aspect of life in the home as part of our Quality Assurance system.
Visit our Facebook page to find out what's been going on at Evington Home recently.
Carer - Barbara


Barbara is a carer at Evington Home in Leicester. She shares how she's encouraged in her faith as she serves older people.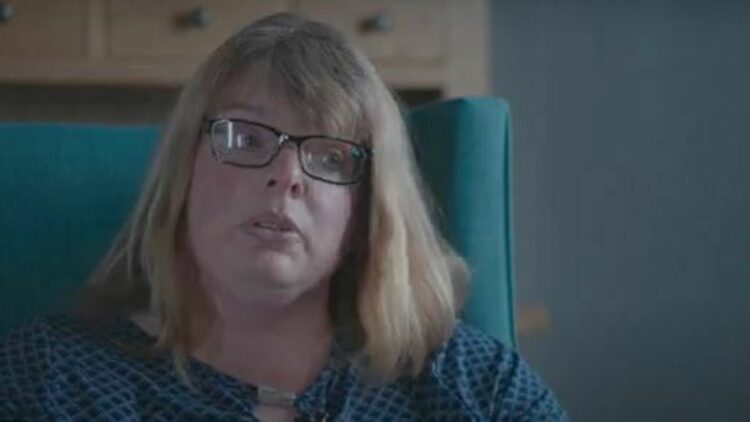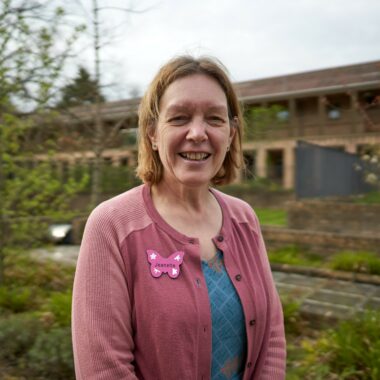 Jeanette Davis
Registered Care Manager
Jeanette is a Registered Nurse and a committed Christian who has been in the caring profession for over 35 years.
Jeanette is passionate in promoting fulfilled living for all the residents at Evington Home and strives to deliver quality care. She has completed the 'My Home Life' managers' programme with Pilgrims' Friend Society – an initiative that promotes quality of life and delivers positive change for older people in care homes.
Jeanette has worked with Youth With A Mission in the past, doing short-term missions. She currently is a member of Life Church, Wigston, where she worships with her family.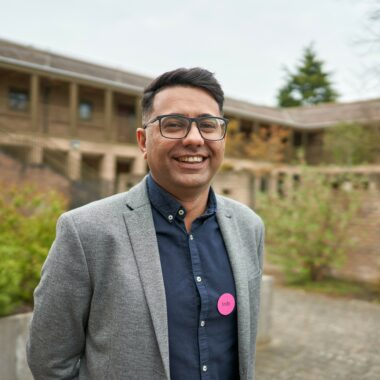 Indy Modare
Business Manager
Inderjit Modare, or Indy as he likes to be known, started as Evington Business Manager in February 2023 and has a long background in financial services and more recently in running teams within property maintenance (cleaning and maintenance). He attends church in his home town of Derby.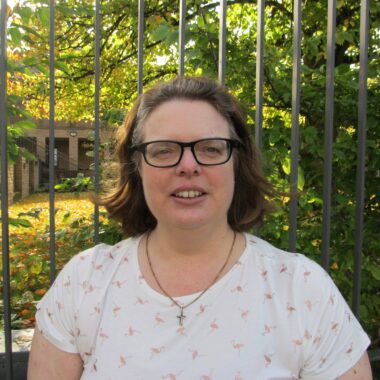 Barbara Mackenzie
Activities & Community Engagement (ACE) Facilitator
Barbara moved from South Africa to Leicester nearly three years ago. The first position she applied for was at Pilgrims' Friend Society and she started at Evington Home as a carer, later working as a senior carer as well when needed. She has always been involved in various aspects of her home church including with the Christian radio station Cape Community FM (CCFM), as a Sunday school teacher and youth club and youth music leader. She has also enjoyed being a leader and organiser at church camps and working with older people in the church.
Barbara has done mission work with Youth with a Mission (YWAM) around South Africa and in Madagascar. She studied at George Whitefield College (Church of England) where she did a year in theology. Barbara felt the Lord leading her into the ACE Facilitator position to take care of the ministry in the home and to bring all she can offer to the home and greater community.
She worships with her husband at Arnesby Baptist Church.
How to find us
By car
The Evington Home is seven miles from the M1 junction 21 and nine miles from the A46.
By train/bus
Leicester train station is about three miles from the home, and the nearest bus stop is Leicester, Evington, Grocot Rd (stop code: lecdgtaw), Services 22, 22A, 22B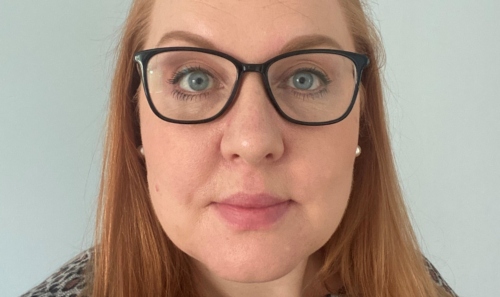 Jenny joined the team at Evington Home in Leicester as our The Way We Care Lead, overseeing our bespoke approach to care at the home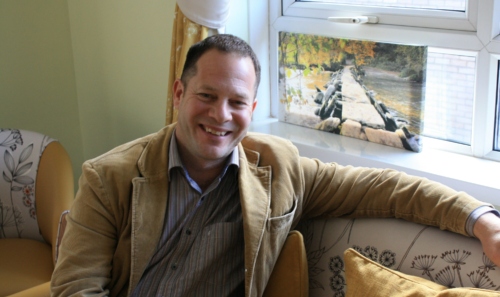 Gary has been volunteering at our Evington Home in Leicester since February 2020. He tells us why he loves it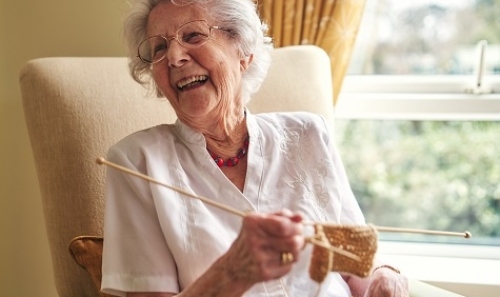 Margaret, who lives at Evington Home in Leicester, shares fond Christmas memories
Jobs at Evington Home, Leicester