Dementia support - useful organisations
When you and/or a loved one are navigating dementia, you may well need the support and advice of others. Here is a round-up of organisations that can help:
Age UK
A national charity dedicated to older people, Age UK offers a broad range of services, including dementia support. This includes community-based dementia befriending services and local support groups for those with dementia and their carers.
Advice line: 0800 678 1602
www.ageuk.org.uk

Alzheimer's UK
Has a support line, online and print information, and an online community offering advice and support.
Support line: 0333 150 3456
www.alzheimers.org.uk

Alzheimer's Research UK
Provides online information about different types of dementia and the impact it can have.
www.alzheimersresearchuk.org

Carers UK
Information, advice and support for unpaid carers.
www.carersuk.org

Dementia UK
A specialist dementia nursing charity that supports the whole family. The charity's Admiral Nurses provide free support and advice to anyone affected by dementia.
Helpline: 0800 888 6678
www.dementiauk.org

Dementia Carers Count
Provides information and resources for those caring for someone with dementia, including a Virtual Carers Centre and free courses.
Support line: 0800 6521102
dementiacarers.org.uk

Embracing Age
A Christian charity championing older people. Hosts Carers Connected, a weekly online Zoom gathering where carers can meet to chat, support each other and pray together.
www.embracingage.org.uk

Glorious Opportunity
Dr Jennifer Bute has been living with dementia for over 15 years. Her website includes resources and advice created from a Christian perspective plus there are short videos to watch.
www.gloriousopportunity.org

NHS Dementia Information Service
Sign up to receive a weekly email for six weeks, each one covering a different need-to-know topic relating to dementia.
www.nhs.uk/conditions/dementia/care-and-support/dementia-information-service/

Positive Approach to Care
Developed by dementia care specialist Teepa Snow, this website shares information on dementia and practical techniques to support someone living with dementia, for example through the Positive Physical Approach.
teepasnow.com
More dementia support from Pilgrims' Friend Society...
Louise Morse is a trained Cognitive Behaviour Therapist with expertise on issues facing older people, including dementia.
Read more

Louise Morse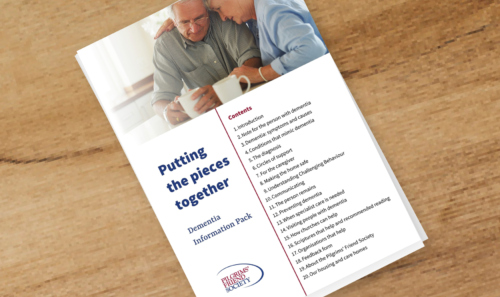 A series of leaflets on different aspects of dementia, including diagnosis, caring, managing challenging behaviour, caring for the caregiver, and much more....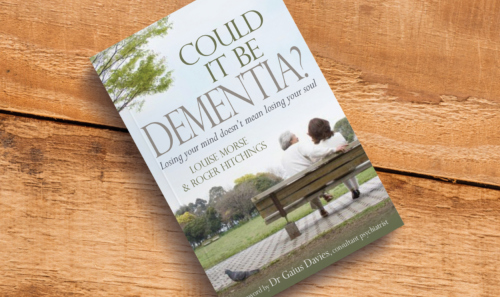 This book insists that losing your mind doesn't mean losing your soul. It offers information, practical advice and reassurance by putting dementia firmly into a Christian context.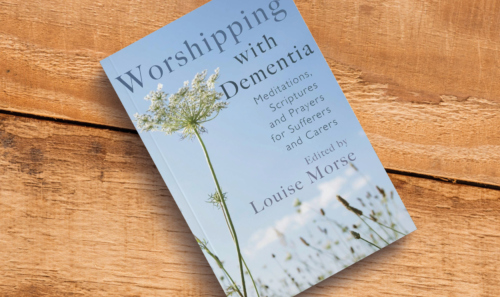 For people with dementia, simplicity is paramount. These simple daily devotions are designed for use by caregivers, dementia sufferers, families, church groups, and medical professionals.