Shottermill House, Haslemere
Christian care home in Haslemere
Residential and respite care
For practising Christians
About Shottermill House in Haslemere, Surrey
Shottermill House is a 31-bed residential care home in Haslemere, Surrey.
We offer residential care for older people, including for those who are living with dementia. We can provide respite care to those who need it and we are able to offer care at the end of life. All our rooms are en-suite and we have nine on the ground floor with 22 on the second floor.

At Shottermill House each room has an adjustable bed, bedside cabinet, chest of drawers, wardrobe and comfortable chair. All rooms are fully furnished, with aerial and telephone access points. We believe it is important that residents enjoy a feeling of homeliness, so each resident is encouraged to personalise their room with their own belongings. There are additional bath and shower rooms on both floors.
The small lounge is available for relatives to meet with their loved ones privately and can even be set up as a private dining room if needed. There are tea/coffee making facilities available at all times during these visits. There is an excellent audio/visual system that has recently been installed, enabling the residents to enjoy their favourite DVDs, as well as partaking in visual quizzes. Our therapy room has also been refurbished and is used by our visiting hairdressers and chiropodists.
We have a garden for those who live with us to enjoy the sunshine, help with a little gardening, or share with visiting family and friends. Both the home and the garden are accessible by wheelchair, and a passenger lift is available.
We have a call system with call points installed in each room and throughout the building for both general and emergency use.
Want to find out more? Please fill in the Request a call back and one of our team will be in touch. You can also submit your details to download a brochure.
24 hour care
Home cooked meals
Hymns and songs
Hairdresser
Secure gardens
Snacks and drinks
Devotions
Sunday services
Activities
Ensuite bathrooms
Caring and highly trained staff
The Care Manager, who is registered by the Care Quality Commission, and Business Manager are responsible for the dedicated team of over 30 staff members. Typically, Shottermill House has up to five carers and a Care Team Leader on shift every day. There are three carers on shift overnight. We also have an Activities & Community Engagement (ACE) Facilitator, a Maintenance Officer, a Catering Manager and kitchen assistant, and housekeepers who work in different parts of the home.
This team ensures that the home is always clean and well-presented and that those who live with us have a well-laundered wardrobe.

To keep those who live with us safe, we also provide all care staff training in Manual Handling to Level 2 which is accredited by the Royal Society for the Prevention of Accidents (RoSPA).
We are supported by a central team consisting of Operations, Property Services, Finance, Marketing and Communications, and Human Resources.
The Way We Care at Shottermill House
At Pilgrims' Friend Society, our approach to care, The Way We Care, underpins life in our homes, helping us to create communities where older people can flourish.

At the heart of The Way We Care is our commitment to making sure we know each person really well so we can care for them in the way that's best for them. When someone comes to live at Shottermill House, a senior member of the care team will discuss their needs with them and create an individual Care Plan which covers everything from their history to their social interests, personal relationships, hobbies, and emotional, spiritual and cultural needs. We call those who live with us 'family members' reflecting our commitment to creating places where those who choose to live with us feel truly at home.

We support those who live with us to remain as independent as possible but our care team provide support with activities such as bathing, dressing and mealtimes for those who need it.

As part of The Way We Care, we build communities where those who live with us can live an active spiritual and social life. Bible study groups meet regularly, and we have main devotions in the lounge which are led by local ministers and staff. We also provide support for personal devotion and prayer.

Our Activities & Community Engagement (ACE) Facilitator oversees activities, for example singing, flower arranging, armchair exercises, coffee mornings and crafts. These are supported by a team of volunteers.

Watch the video below to find out more and visit our Facebook page to see what's been going on at Shottermill House recently.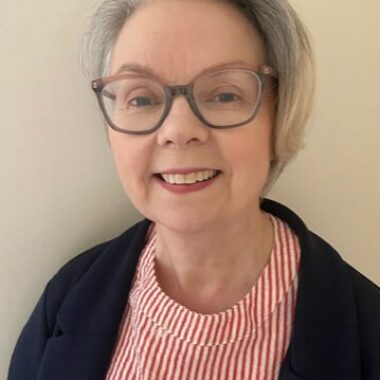 Anne Pegler
Registered Care Manager
Anne has over 40 years' nursing experience and has experience developing and maintaining high standards of care across several care homes. She is very passionate about sharing her faith and her walk with Christ and is actively involved with her local church. Anne looks forward to joining Shottermill and hopes that she can bring her love for Christ and her wealth of experience into her new role as the new Registered Care Manager.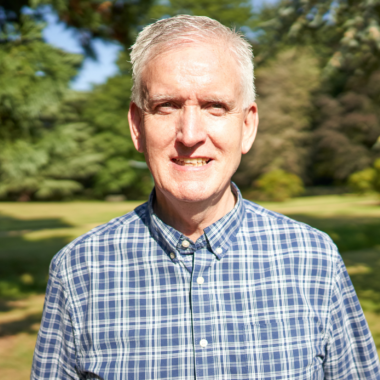 Mike Beere
Business Manager
Mike is an experienced Project Manager/Administrator, with over 25 years' experience of leading teams and delivering projects, especially in the charity sector, but most recently with an offshoot of the NHS. He holds a management qualification with the Institute of Leadership and Management and also a Level 4 PTTLS teaching qualification. He was previously the Director of the Manchester City Mission.
Mike has a heart for people in later life and recently helped administer a project in the South West called Transform Ageing - a pioneering programme taking a community and design led approach to improve people's experience of ageing.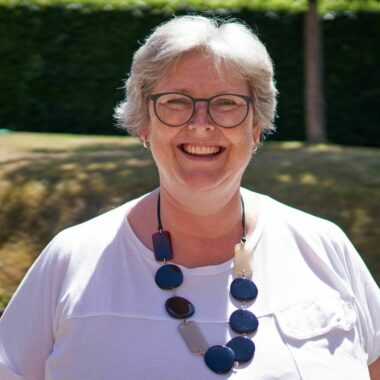 Deborah Callewaert
Activities & Community Engagement (ACE) Facilitator
I started working at Shottermill House in August 2021. I returned to the UK at the end of 2020 as my husband and I felt it was the right time to move back to help our family, having lived in Belgium for 20 years. I worked in metal work, administration and finally ran a childcare facility.
In Belgium I had a busy church life, leading a women's group and a youth group and participating in the music group with percussion and singing.
As a child I was always drawn to older people – my parents ran a church in Tamworth and encouraged visiting the elderly. For one lady it was to thread needles for her and as an adult I realise that I was keeping her company rather than helping her with her needlework. I believe that God had put me in training to work with more mature members of our society from an early age!
I am delighted that there was a job for me at Shottermill House. I enjoy encouraging people to volunteer and make the monthly activity list, but most of all I love looking for new things to enrich the lives of those living here. I am looking forward to engaging with more churches and with the local community.
How to find us
By Car
Shottermill House is approximately a 5 minute drive from the A3 junction at the Hindhead Tunnel.
By Train/Bus
Shottermill House is about a 20 minute walk or short taxi ride from Haslemere train station and the number 59 bus passes the front door.
Life at Shottermill House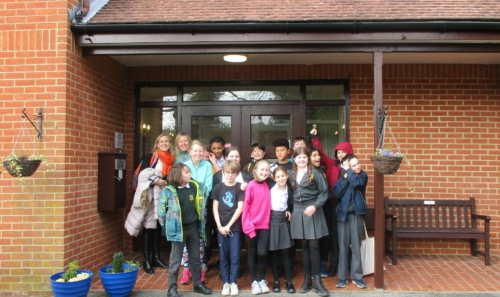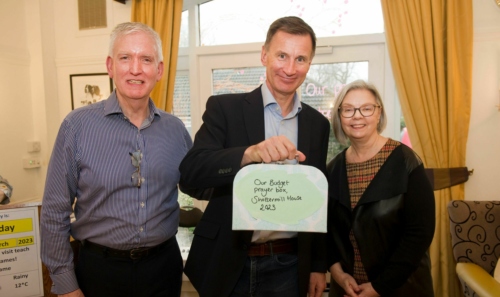 The Chancellor's budget did not include the provision for social care that Mike Beere would have wished it to. But he's still glad that Jeremy Hunt visited our family members at Shottermill House, Haslemere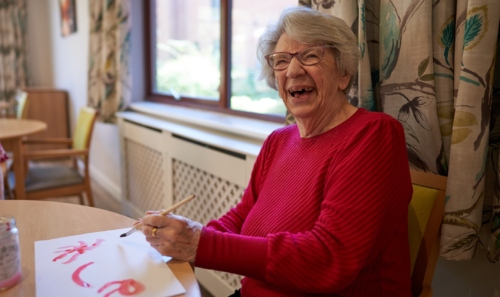 It was only after former school teacher Hilary came to live with us at Shottermill House, Haslemere that an extraordinary connection came to light
Jobs at Shottermill House