Emmaus House, Harrogate
Christian care home in Harrogate
Residential and respite care
For those sympathetic to the Christian faith

Recommended on carehome.co.uk
About Emmaus House in Harrogate, North Yorkshire
Emmaus House is a 22-bed residential care home in Harrogate. We offer residential care for older people, including for those who are living with dementia. We can provide respite care to those who need it and we are able to offer care at the end of life. Our rooms are available over three floors.
At Emmaus House, all rooms are tastefully decorated, are fully furnished and have en-suite toilets and wash basins. We believe it is important that residents enjoy a feeling of homeliness, so each resident is encouraged to personalise their room with their own belongings.
Emmaus House has its main lounge on the first floor which overlooks the beautiful Valley Gardens. The ground floor dining room also overlooks the Valley Gardens along with a lovely conservatory and extra seating to enjoy socialising near the entrance hall.

Want to find out more? Please fill in the Request a call back form and one of our team will be in touch. You can also submit your details to download a brochure.
24 hour care
Home cooked meals
Hymns and songs
Hairdresser
Snacks and drinks
Devotions
Sunday services
Activities
Assisted bathrooms
Caring and highly trained staff
The Home Manager, who is registered by the Care Quality Commission, is responsible for a dedicated staff team of over 34 staff. Typically, Emmaus House has up to three carers and a Care Team Leader or Senior Carer on shift every day, alongside a Hummingbird. Hummingbirds support those living with dementia by offering company and support, often reading with the residents, singing with them and praying with them. There are two carers on shift overnight, and a third on call 24/7.

We also have a Social Activities Coordinator, Maintenance Officer and Cook and Kitchen Assistants, along with Housekeepers who work in different parts of the home, a team of three carrying out cleaning throughout the home, and our carers provide a laundry service. This team ensures that the home is always clean and well-presented and that those who live with us have a well-laundered wardrobe.

The Way We Care in our home
At Pilgrims' Friend Society, our approach to care, The Way We Care, underpins life in our homes, helping us to create communities where older people can flourish.

At the heart of The Way We Care is our commitment to making sure we know each person really well so we can care for them in the way that's best for them. When someone comes to live at Emmaus House, a senior member of the care team will discuss their needs with them and create an individual Care Plan which covers everything from their history to their social interests, personal relationships, hobbies, and emotional, spiritual and cultural needs. We call those who live with us 'family members' reflecting our commitment to creating places where those who choose to live with us feel truly at home.

We support those who live with us to remain as independent as possible but our care team provide support with activities such as bathing, dressing and mealtimes for those who need it. We focus on seeing the individual person first before seeing any form of illness or disability. This is especially relevant when caring for those living with a form of dementia.

As part of The Way We Care, we build communities where those who live with us can live an active spiritual and social life. Bible study groups meet regularly, and we have main devotions in the lounge which are led by local ministers and staff. We also provide support for personal devotion and prayer. The activities programme includes singing, flower arranging, armchair exercises, coffee mornings and crafts.
Visit our Facebook page to see what's been going on at Emmaus House recently.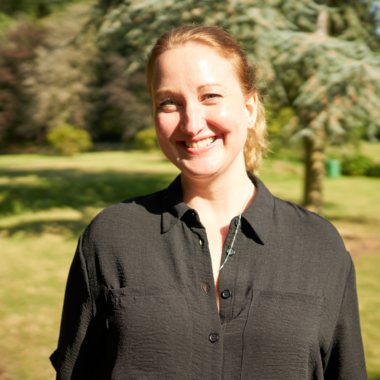 Christina Medway-Steel
Registered Care Manager
Having started aged 16 as a care assistant in a care home, Christina (Chrissie) has extensive experience in the care sector. Over the years she has worked in a number of settings, including a home for those with disabilities and acquired brain injuries and a day centre for those with learning needs. Most recently she has managed care homes for older people. She is excited to be leading the team at Emmaus House, where the Christian faith is central to life at the home.

Chrissie has two children and when not at work, she and her family enjoy trips out to the North Yorkshire coast, dabbling in rock pools and tucking into fish and chips for tea.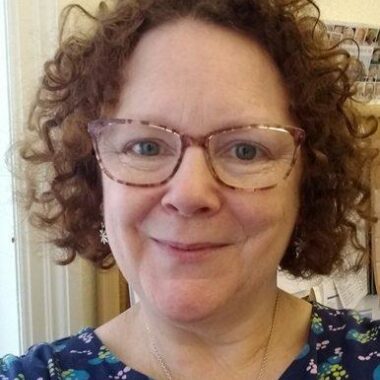 Sharon Smith
Administrator
Sharon joined Emmaus House in 2017 after many years in the chemical industry and a decade of teaching science. This is a welcomed career change with no late night marking to do! She lives with her farmer husband, sons and various livestock on a working farm in Nidderdale.
Sharon became a Christian in her 30s and is active in her local church where she helps with young children's sessions and a bit of admin. She loves working at Emmaus House which has a really special, homely environment and a supportive team.
How to find us
By car
Harrogate is about 20 minutes from the A1 junction 45 (northbound) and junction 47 (southbound).
By train/bus
Emmaus House is a 20 minute walk or a couple of minutes taxi drive from Harrogate train and bus stations.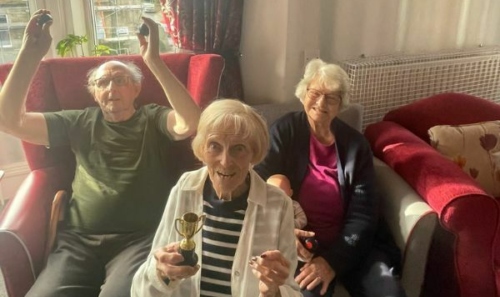 Family members at our home Emmaus House in Harrogate have put their own spin on a traditional indoor game as Pat Jones explains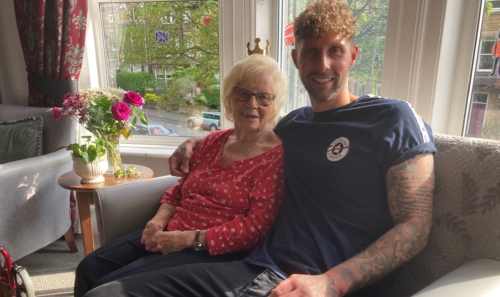 The second World Day for Grandparents and the Elderly took place on 24th July. Wayne, Senior Carer at Emmaus House in Harrogate, took to the airwaves to share why he loves working with older people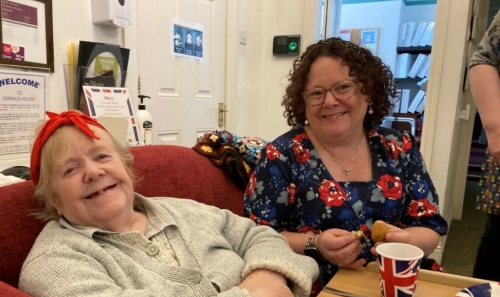 Family members Emmaus House in Harrogate invited special guests to enjoy their Jubilee lunch
Jobs at Emmaus House, Harrogate