Residential and respite care
For practising Christians
About Finborough Court
Finborough Court is a 32-bed residential care home in Great Finborough, near Stowmarket. We offer residential care for the elderly, including for those who are living with dementia. We can provide respite care to those who need it and we are able to offer care at the end of life.
AROUND THE HOME
All rooms have been recently refurbished with en-suite toilets and basins, with a mixture of assisted baths and open plan shower wet rooms also available for use.
We have a designated hair studio, a large main communal lounge, and a separate smaller lounge and sensory room with breath-taking countryside views. The sensory room has a wonderful starlite ceiling to assist with unwinding after a busy day whilst enjoying a relaxing night-time drink and listening to favourite music.
We have a call system with call points installed in each room and throughout the building for both general and emergency use.
Caring and highly-trained staff
Finborough Court has up to seven carers and one senior carer on shift every day, alongside a Hummingbird who supports those living with dementia. There are three carers on shift overnight.
We also have a Social Activities Coordinator, Maintenance Officer and Catering Manager/Cook and Housekeepers who work in different parts of the home.
AN INVESTOR IN PEOPLE
Pilgrims' Friend Society is an 'Investor in People', having achieved the Silver Award, and puts in place excellent staff training including from Altura, a Centre of Excellence with a suite of training courses covering a wide range of topics. To keep those who live with us safe, we also provide all care staff training in Manual Handling to Level 2 which is accredited by the Royal Society for the Prevention of Accidents (RoSPA).
Our own unique training programme, The Way We Care, is attended by all staff working at Finborough Court and focuses on seeing the individual person first before seeing any form of illness or disability. This is especially relevant when caring for those living with a form of dementia – seeing the person, not the disease, is the biggest priority of The Way We Care.
24 hour care
Home cooked meals
Hymns and songs
Hairdresser
Secure gardens
Snacks and drinks
Devotions
Sunday services
Activities
Assisted bathrooms
Whole-person care, every day
ur concern is for the welfare of the whole person – emotional, physical, mental, social, and spiritual. At Finborough Court we have an active social life in which residents can take part or follow their own pursuits.
ACTIVITIES, CRAFTS, AND DEVOTIONS
Planned together with residents and our dedicated volunteers, a programme of in-house and external activities, led by the Social Activities Co-ordinator, takes place every month. Our activities include singing, flower arranging, armchair exercises, coffee mornings, crafts, and lots more. We have smaller lounges with various activities in as well as taking the activity to the person's room as needed.
Bible study groups meet regularly, and we have main devotions in the lounge which are led by local ministers and staff, as well as providing support for personal devotion and prayer. Trips out, as well as involving local schools in craft activities, life histories and singing keeps those who live with us in touch with their local community.
See inside the home by visiting our Facebook page and find out what's been going on recently.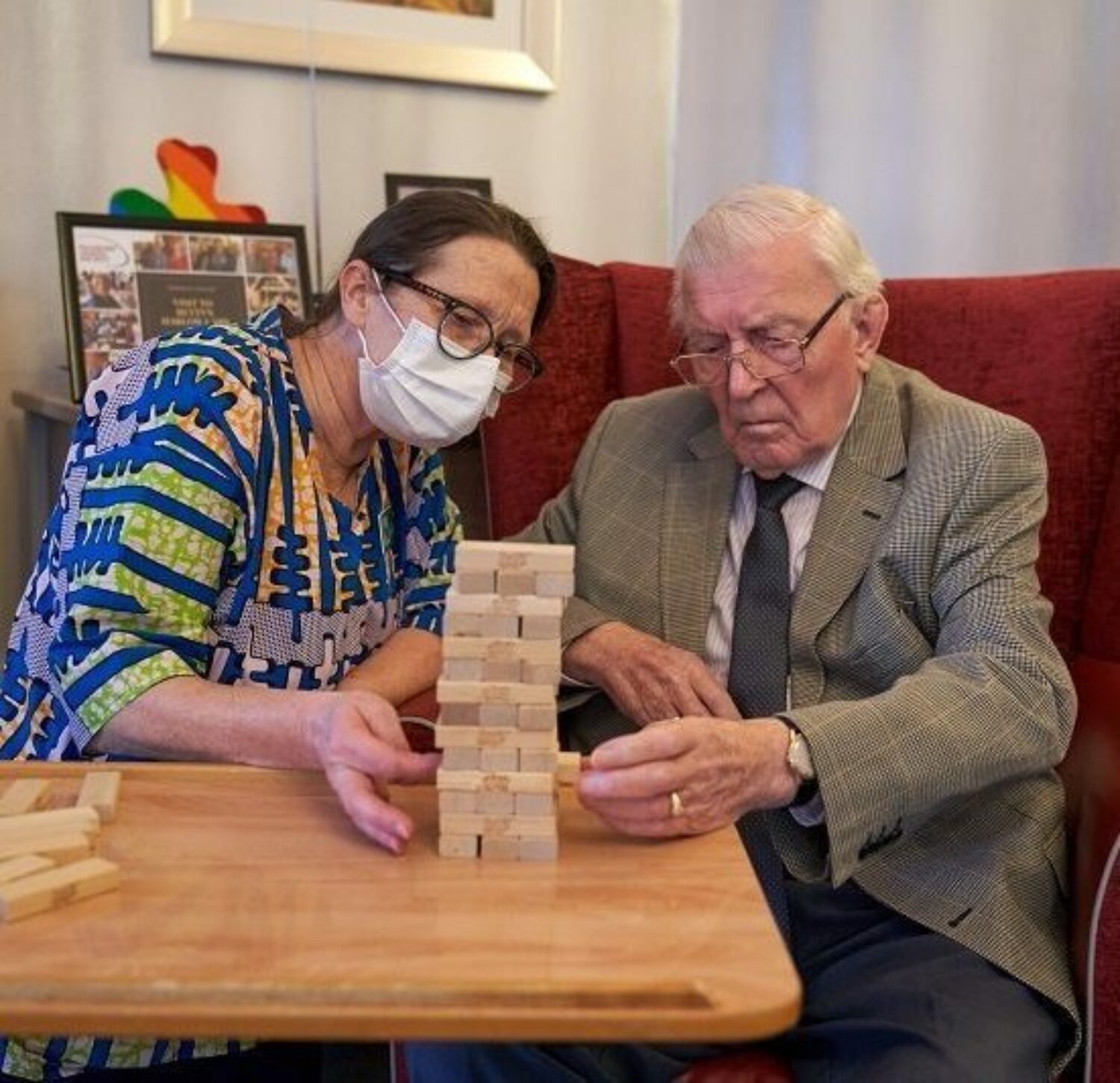 Our Vision of Care
We believe that care is something that we do together, creating space and opportunity for a peaceful but stimulating life in the safety and security of a Christian community.
Independent living housing scheme
Next to Finborough Court we also have a separate retirement housing scheme with 16 flats and 12 bungalows available, all suitable for couples as well as single occupancy. There is also a three bedroom house available for rent.

Those who live in our bungalows are encouraged to share in fellowship with the residents from the care home next door by joining them for devotions, services and prayers. Joining our team of volunteers, occupants from the flats and bungalows regularly join in with activities in the care home such as craft classes, playing board games and much more. They also regularly help with organising events in the home.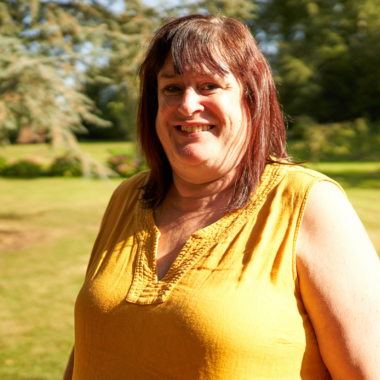 Rachel Fishburne
Registered Care Manager
Rachel has been registered by the Care Quality Commission as qualified, competent and experienced for the task of managing the home. She has been at Finborough Court for 21 years and has experienced working in all the roles in the home, initially serving as a Care Nurse Manager, now a Registered Care Manager. She is responsible for all care staff who, in turn, report to the senior in charge of their shift.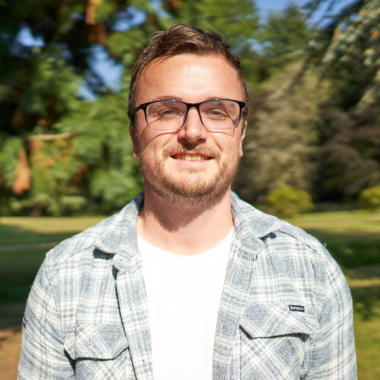 Jonathan Dorrington
Business Manager
Jonathan joined Pilgrims' Friend Society as Business Manager in 2019 having worked in a variety of roles in the Facilities Management industry, more recently as a Business Development Manager working with Cleaning, Catering and Security contracts as well as multi-service contracts for businesses and local authorities. He is a committed Christian, and is part of a church plant in Ipswich. Jonathan has a passion for high standards combined with a hands-on and people centred approach.

Having enjoyed a career in commercial environments, he believes that it is his calling to put his practical business knowledge and skills at work in a Christian environment, more specifically now ensuring our residents continue to live in a safe, caring, loving and spiritual home. One of Jonathan's favourite verses of scripture is: Isaiah 40:31 "But those who trust in the Lord will find new strength. They will soar high on wings like eagles. They will run and not grow weary. They will walk and not faint."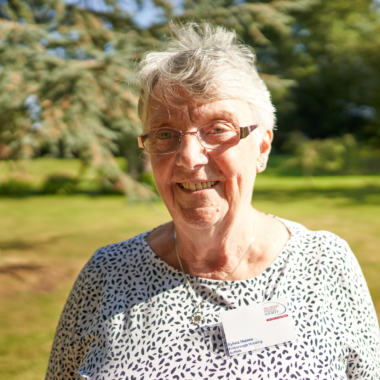 Sylvia Humm
Housing Manager
Sylvia worked managing sheltered and independent housing schemes for the last twenty years in Essex. After retiring to Suffolk in 2014 she joined Finborough Court as a carer in 2015 and then took on the role of Housing Manager in 2017.

Sylvia has been a Christian for as long as she can remember and plays a active part in her local church as a steward, worship leader and pastoral leader. She has been married to Bill for 49 years and we has three sons, all married, and eight grandchildren.
She loves being involved in the life of the Christian family at Finborough Court.
How to find us
By car
Great Finborough is about three miles from the A14 from Stowmarket.
By train/bus
Finborough Court is a three mile taxi ride from Stowmarket train station.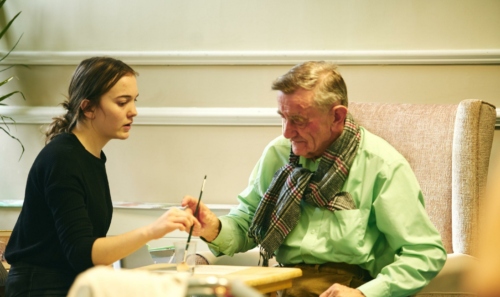 Volunteers play a vital role in supporting the life of our homes. Come and be a friendly face that brightens someone's day.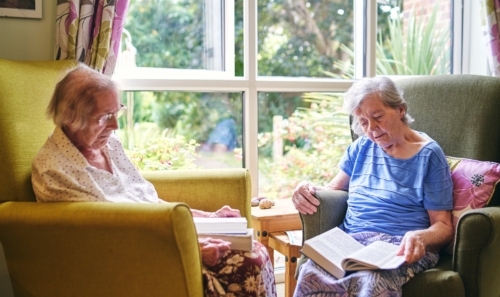 Our work is made possible through the faithful prayers of our supporters. Find out how you can pray for us.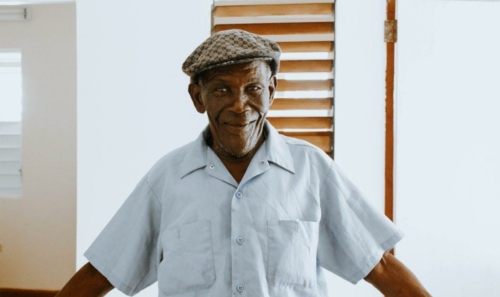 Help older people to flourish in their later lives through care and support in our homes and housing schemes.