Luff House, Walton-on-the-Naze
Christian care home in Walton-on-the-Naze
Independent living
Residential and respite care
For those sympathetic to the Christian faith
About Luff House in Walton-on-the-Naze, Essex
Luff House is a 28-bed residential care home in Walton-on-the-Naze, Essex.
We offer residential care for the elderly, including for those who are living with dementia. We can provide respite care to those who need it and we are able to offer care at the end of life. Our rooms are available on two floors, the ground floor and the first floor. At Luff House, all rooms have en-suite toilets and basins, with a mixture of assisted baths and an open-plan shower wet room also available for use. All rooms are fully furnished, with aerial TV and telephone access points. We believe it is important that residents enjoy a feeling of homeliness, so each resident is encouraged to personalise their room with their own belongings.
At Luff House we have lounges and dining rooms on both the ground and first floor, which can be accessed by the passenger lift. There is a pleasant garden with patio, accessible by both foot and wheelchair from the lounge room and a further garden at the rear of the home.
Residents and families can meet in any of our lounges and there is also a quiet lounge for privacy if required. This lounge opens up to the patio area and summer house and can be enjoyed by all. Two of the lounges have facilities for visitors to make drinks if they wish. We have a fully equipped hair salon and a hairdresser who visits once a week.
We have a call system with call points installed in each room and throughout the building for both general and emergency use.
Want to find out more? Please fill in the Request a call back form and one of our team will be in touch. You can also submit your details to download a brochure.
24 hour care
Home cooked meals
Hymns and songs
Hairdresser
Secure gardens
Assisted bathrooms
Snacks and drinks
Devotions
Sunday services
Activities
Caring and highly trained staff
The Care Manager, who is registered by the Care Quality Commission, and Business Manager are responsible for the dedicated team of over 75 staff members. Typically, Luff House has up to five carers and one senior carer on shift every day, alongside a Hummingbird. Hummingbirds support those living with dementia by offering company and support, often reading with the residents, singing with them and praying with them. There are three carers on shift overnight.
We also have a Activities & Community Engagement (ACE) Facilitator, Maintenance Officer and Catering Manager/Cook and three housekeepers who work in different parts of the home cleaning and providing a laundry service. This team ensures that the home is always clean and well-presented and that those who live with us have a well-laundered wardrobe.

To keep those who live with us safe, we also provide all care staff training in Manual Handling to Level 2 which is accredited by the Royal Society for the Prevention of Accidents (RoSPA).

The Way We Care at Luff House
At Pilgrims' Friend Society, our approach to care, The Way We Care, underpins life in our homes, helping us to create communities where older people can flourish.

At the heart of The Way We Care is our commitment to making sure we know each person really well so we can care for them in the way that's best for them. When someone comes to live at Luff House, a senior member of the care team will discuss their needs with them and create an individual Care Plan which covers everything from their history to their social interests, personal relationships, hobbies, and emotional, spiritual and cultural needs. We call those who live with us 'family members' reflecting our commitment to creating places where those who choose to live with us feel truly at home.

We support those who live with us to remain as independent as possible but our care team provide support with activities such as bathing, dressing and mealtimes for those who need it. We focus on seeing the individual person first before seeing any form of illness or disability. This is especially relevant when caring for those living with a form of dementia.

As part of The Way We Care, we build communities where those who live with us can enjoy an active spiritual and social life. Bible study groups meet regularly, and we have main devotions in the lounge which are led by local ministers and staff. We also provide support for personal devotion and prayer. We have a regular prayer meeting once a week where people can pray for each other.



Our Activities & Community Engagement (ACE) Facilitator oversees activities, planned together with our family members. Activities include singing, flower arranging, armchair exercises, coffee mornings and crafts. These are supported by a team of volunteers. Trips out, as well as involving local schools in craft activities, life histories and singing keeps those who live with us in touch with their local community.

We meet regularly with those who live with us to talk about the activities and social life of the home, and their views are sought on every aspect of life in the home as part of our Quality Assurance system.
Visit our Facebook page to see what's been going on Luff House recently.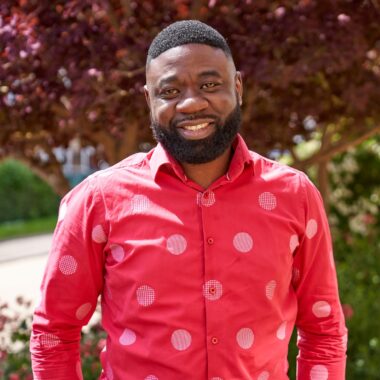 Timothy Agbenike
Registered Manager
Timothy trained as an accountant and spent several years working in the banking industry before realising that care was his calling. He first worked as a support worker with those with severe learning difficulties before moving into mental health. He then began working with older people. Before joining Luff House, he managed a care home in Colchester.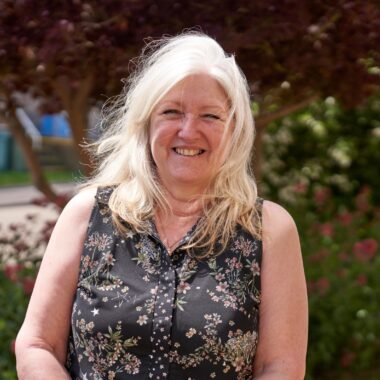 Sharon Rowley
Business Manager
Sharon has worked faithfully at Luff House for over 20 years. Alongside the Registered Care Manager, Timothy Agbenike, she leads a dedicated team who offer professional care, and strives to deliver the highest quality and standards of service for all residents, whether in care or our retirement housing.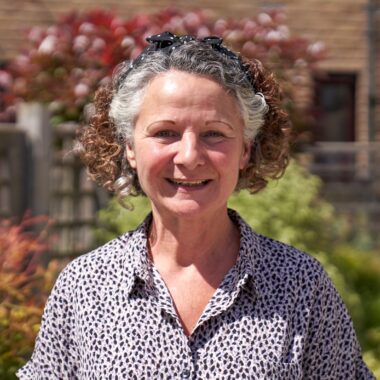 Ruth Mockler
ACE Facilitator
Ruth has supported various service users within the care sector throughout her working life; children and families, adults in the community, the elderly, and palliative care in adult and children's hospices.
Her role here is to oversee all activities provided for our family members, liaising with volunteers, staff and outside agencies to make sure activities reflect the different needs of those living here and giving particular attention to our Christian values and model of care.
Ruth previously worked here as a hummingbird and is pleased to be back in this new role.
How to find us
By car
Walton-on-the-Naze is about 20 minutes from the A12 junction 29
By train/bus
Luff House is less than a mile from Frinton train station and the bus stop is across the road.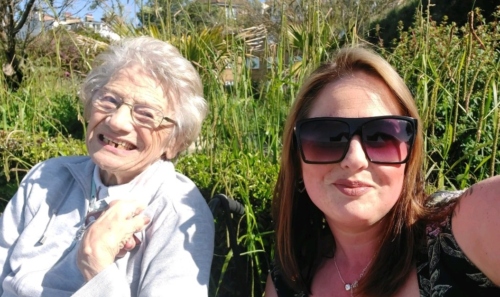 After a difficult time, life for Janet was transformed by our dedicated staff at Luff House, Walton-on-the-Naze, as they followed our The Way We Care approach which places the individual at the centre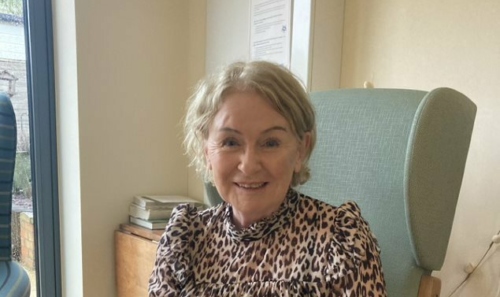 As a former care home manager, Kim brings a wealth of experience to the role of senior carer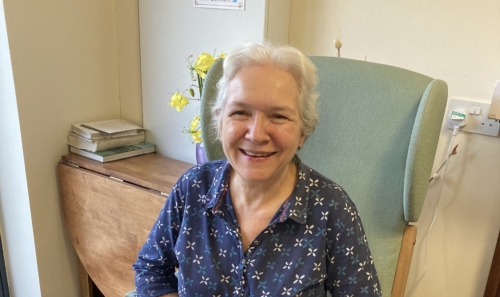 When former teacher Sonya, now 61, saw the role of Hummingbird at Luff House advertised online, she was moved to tears and couldn't sleep until she had applied