Independent living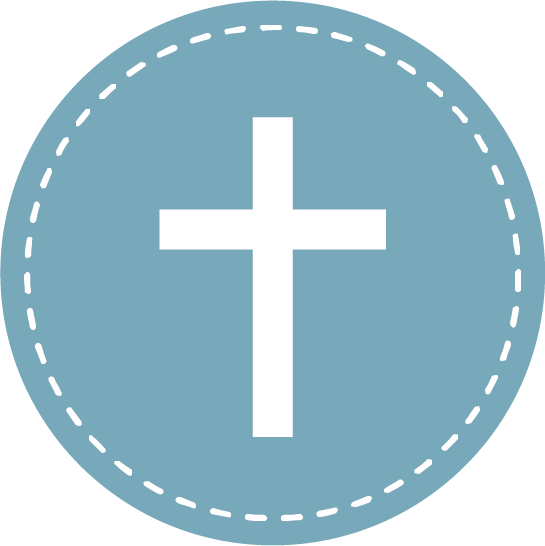 For practising Christians
About Finborough Court Housing
Finborough Court Housing is set in the country village of Great Finborough, three miles outside the market town of Stowmarket, Suffolk. With 12 bungalows set in a cul-de-sac and 16 flats surrounding a walled garden, Finborough Court Housing was built to provide a safe and secure environment for older people living independently.
As a Christian community there are opportunities to pray and read the Bible together, as well as take part in a range of social activities and outings.
Bungalows and flats for independent living
The bungalows have all been refurbished and have a good-sized bedrooms as well as a room which can be used as a study or workroom. All the bungalows have a lounge, and a kitchen with space for a cooker, fridge and washing machine. The bathrooms include a shower with a washbasin and toilet.
The flats have a large lounge with a small separate kitchen, and a large bedroom with an en-suite shower room. There is a dining room where residents can have dinner and tea together, and a communal lounge where they can meet for coffee and for other social occasions.
All the bungalows and flats have a 24/7 care call alarm for emergencies.

Out and about in the local area
Great Finborough is three miles from Stowmarket where there a variety of shops and amenities, including a post office, library, cafes and restaurants and a GP surgery and opticians. We are also only 18 miles from the bigger towns of Bury St Edmunds and Ipswich.
There are churches of all denominations in Stowmarket.
A little extra support
For those with extra needs there are care agencies locally who serve the residents here at Pilgrim Gardens, and if the need is cleaning, laundry or shopping then Pilgrim Gardens offers a series of Wellbeing Packages.
Just next door is Finborough Court care home, a residential care home also run by Pilgrims' Friend Society, which offers the opportunity for spouses to remain close to each other, even though their needs may differ considerably. And if the time comes for you to need 24-hour care, moving into Finborough Court makes such a significant life change simple and stress-free.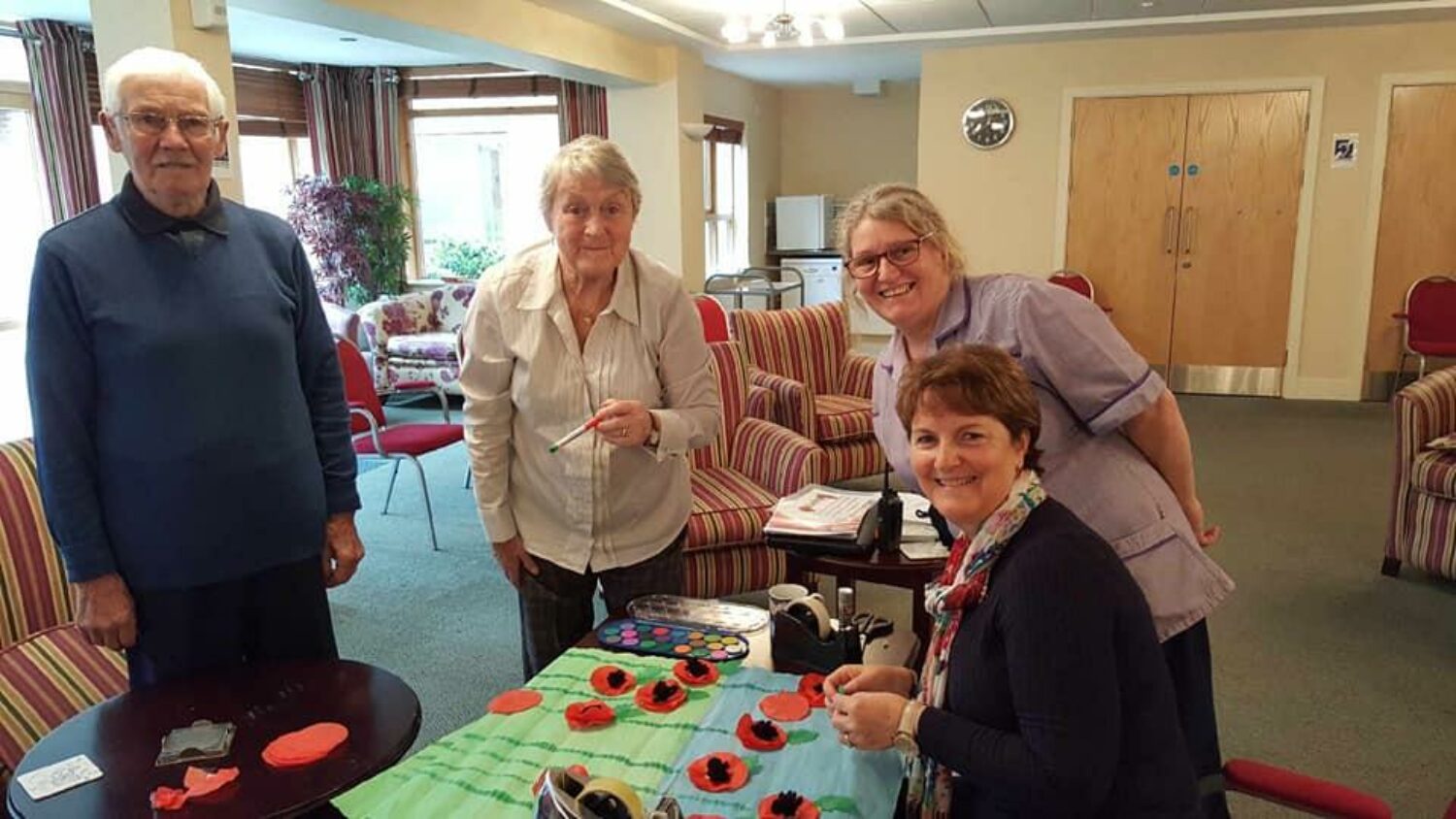 Community living
When you choose to live in one of our housing schemes, you'll be joining a vibrant Christian community with the peace and independence that comes with your own space.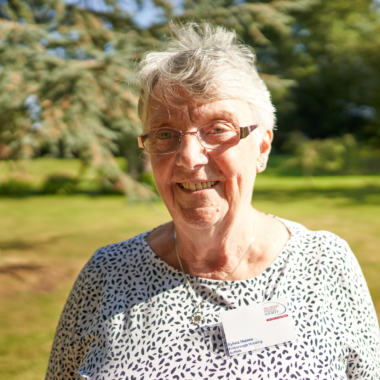 Sylvia Humm
Housing Manager
Sylvia worked managing sheltered and independent housing schemes for the last twenty years in Essex. After retiring to Suffolk in 2014 she joined Finborough Court as a carer in 2015 and then took on the role of Housing Manager in 2017.

Sylvia has been a Christian for as long as she can remember and plays a active part in her local church as a steward, worship leader and pastoral leader. She has been married to Bill for 49 years and we has three sons, all married, and eight grandchildren.
She loves being involved in the life of the Christian family at Finborough Court.
How to find us
By car
Great Finborough is about three miles from the A14 from Stowmarket.
By train/bus
Finborough Court is a three mile taxi ride from Stowmarket train station.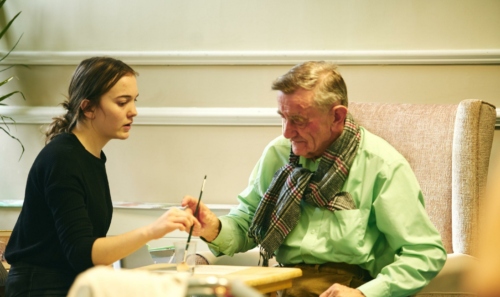 Volunteers play a vital role in supporting the life of our homes. Come and be a friendly face that brightens someone's day.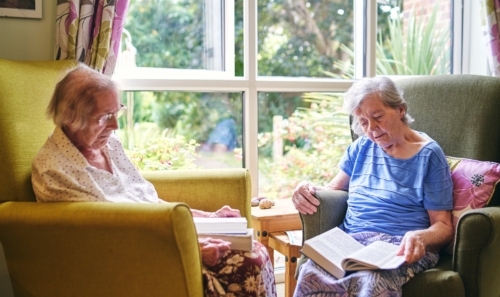 Our work is made possible through the faithful prayers of our supporters. Find out how you can pray for us.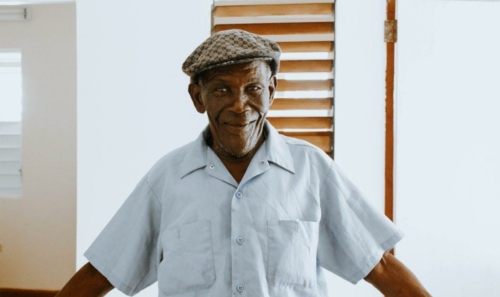 Help older people to flourish in their later lives through care and support in our homes and housing schemes.