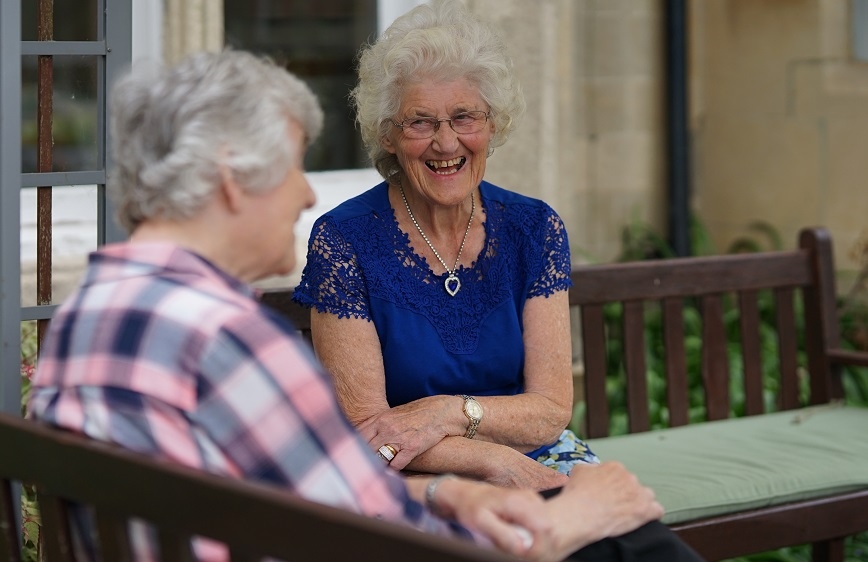 Friday 24th July 2020
Coronavirus update – visiting guidance
We welcome new Government guidance on resuming care home visits
In light of the new guidance from the Government, Pilgrims' Friend Society will be working closely with local authorities to determine how we resume visits to our homes. We recognise the importance of these visits to those living with us and their loved ones. At the same time, our primary responsibility continues to be to safeguard those living in our homes, and to protect our staff team who have been working tirelessly throughout the pandemic.
As members of the National Care Forum, we are getting support and guidance on how best to facilitate visits. The official government guidelines include: the wearing of facemasks by visitors; sticking to social distancing guidance and avoiding hugs and handshakes; considering whether visits can take place outside; and collecting contact details of visitors to support NHS Test and Trace.

The Government has also recommended that residents should be limited to seeing the same one visitor.

Maureen Sim, Director of Operations for Pilgrims' Friend Society, says, "We know how valuable it is for residents to see their loved ones, supporting their mental and spiritual wellbeing. We are excited by the possibility of welcoming in visitors again but we will be taking cautious steps, reviewing our procedures on a regular basis."
While still being finalised, our plans for visits include the introduction of a booking system and the designation of dedicated visiting areas within the homes, which will be sanitised between visits. It is likely that meetings outdoors will be the favoured approach.

In the coming days, we will be sending letters to the next-of-kin outlining visiting procedures for our individual homes.
Our homes are open to new admissions for those who need our care and support. Find out more about our homes on our Locations page