Friday 17th September 2021
Faith in Later Life's Carl Knightly – moving on
Carl Knightly, Chief Executive of Faith in Later Life (FiLL), is moving on to a new role with London City Mission. We caught up with him to look back on all that FiLL has achieved during his time there
Faith in Later Life was set up in October 2017 and I joined them in June 2018. For around a year I was Director at Faith in Later whilst remaining the Director of Engagement for Pilgrims' Friend Society, where I had been working since August 2017. In July 2019 I moved to work exclusively for Faith in Later Life as Director and then Chief Executive.
One of the first things I sought to do was think about the organisation's strategy and what we could achieve. This included devising our mission statement – 'Faith in Later Life exists to inspire and equip Christians to reach, serve and empower older people in every community through the local Church'. We're all about helping churches to become places where older Christians are truly included and valued, and where reaching older people with the gospel is a priority.
Our Church Champions network is one of the biggest ways we reach out. A Church Champion can be anyone in a church who has a heart for older people. During my time at FiLL I established and then helped to grow this network. We now have approaching 500 Church Champions across the UK, and a few beyond. You can register to join our free Church Champion network via our website.
We've developed the ways we support our Church Champions. Every month, we hold a session on Zoom where they receive training from guest speakers on different topics - for example, loneliness or befriending. Early in the pandemic we had a session covering how to mobilise a COVID response. Most recently we've explored what a hybrid church might look like. The sessions include time to chat things through with people from other churches, and to pray together.
Another way we equip our Church Champions is through resources. Every time we publish a new resource ourselves, our Church Champions receive a free copy. The Faith in Later Life website is like 'Google' for resources for older people. Most recently, we collaborated with our Ambassador Professor Keith Brown to produce guidance focused on loneliness (which has been endorsed by the 'All Party Parliamentary Group on Longevity') and our Church Champions will be receiving free copies.
At Christmas and Easter we ran postcard campaigns, with the tagline #notforgotten. Our Church Champions were given free postcards bearing Bible verses to share with older people in their communities. Last year we reached over 5,000 older people in this way.
Our first Church Champions conference recently took place on 18th September over Zoom. We invited guest speakers to give talks on different issues and it was a blessing to hear from Professor Keith Brown speaking about how churches can impact their seniors, as well as from Debbie Thrower, founder of Anna Chaplaincy, who spoke about valuing older age and knowing our purpose in later life. It was also great to hear from Carl Brettle, Neighbourhood Prayer Network CEO, about how we should and can recognise the value of older Christians particularly when it comes to prayer. And it was a joy hearing from Louise Morse about what the Bible says on old age.
We've been blessed by being able to amplify our voice through other organisations. We have established relationships with key Christian individuals and organisations, such as Keswick and Jubilee+, as well as becoming members of Evangelical Alliance and Affinity Gospel Churches.
We've also been able to speak at a number of conferences and events. The Keswick Convention, for example, invited us to lead training for church members and church leaders on both pastoral support and mission/outreach, and we also co-hosted a week long 'Faith in the Second Half' conference with excellent speakers covering a variety of matters relating to later life. We've also spoken at summer conferences, theological colleges and widely in the Christian and mainstream media.
During the pandemic, we launched the Daily Hope in partnership with the Church of England and Holy Trinity Claygate. A free telephone line, the Daily Hope is available 24-hours a day where people can listen to hymns, prayers and church services. The central offer is an evangelical and evangelistic series of gospel reflections unpacking the meaning behind great old hymns such as 'Amazing Grace'. The phone line is free to UK landlines and mobiles and is on 0800 804 8044.
In my role, I've also had the opportunity to speak on matters relating to older people through the media. As well as speaking on Christian channels such as Premier, TWR and UCB, I've been able to talk to secular media, including TV interviews on GB News about adult social care and loneliness. It is exciting to see how Faith in Later Life has established itself as a Christian voice for older people to a wider audience. And with a social media following of around 15,000 people, we are encouraged that others see our mission as important.
I feel that God has used me to help build a foundation at Faith in Later Life, casting a vision and developing a strategy. It's now time to hand over the reins to someone who can lead it in the longer term.
I've always had a heart for evangelism among the least reached. COVID has brought into focus the lack of hope for so many people, and that hope is the Lord Jesus. In my new role as Director of Church Networks at London City Mission (LCM), I'll be helping churches mobilise to reach those in their local communities. The charity has five broad foci: children, youth and schools; Islam and other religions; estates and seniors; homeless and marginalised; and diaspora churches. I'll be getting alongside church and para church leaders, finding out about the needs in their communities and sharing how LCM can provide effective support and encouragement.
It has been a real privilege to have worked with Faith in Later Life and I have learnt so much. My time has been precious, and it has been humbling to see God working in this ministry. I believe that Faith in Later Life will continue to grow, and that God is going to do even more through this charity. Laura Treneer from Frank Analysis has joined Faith in Later Life as interim Chief Executive whilst recruitment is ongoing. We know that God is ultimately in charge, please pray that He calls the right person to take Faith in Later Life into its next phase in the longer term.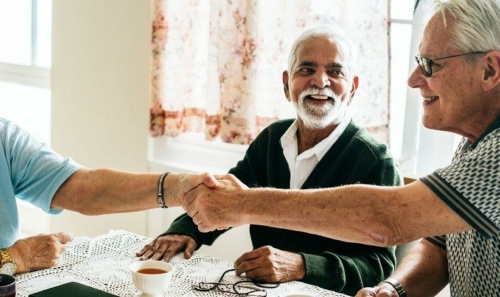 Our sister charity Faith in Later Life exists to inspire and equip Christians to reach, serve and empower older people in every community, through the local church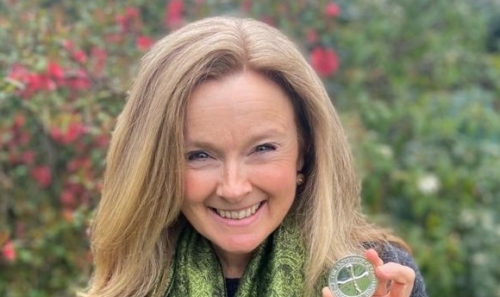 Faith in Later Life Ambassador Pippa Cramer tells how a hymn-based ministry to older people at her church helped to inspire the Daily Hope, the free phone line which has offered spiritual comfort to many during the pandemic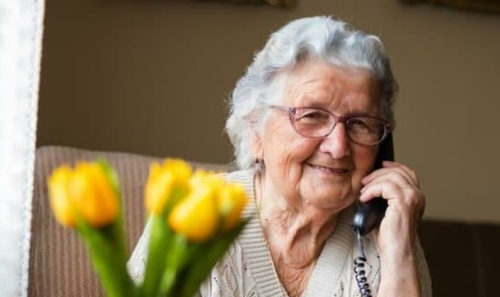 Carl Knightly from our partner charity Faith In Later Life explores ways to support older church members