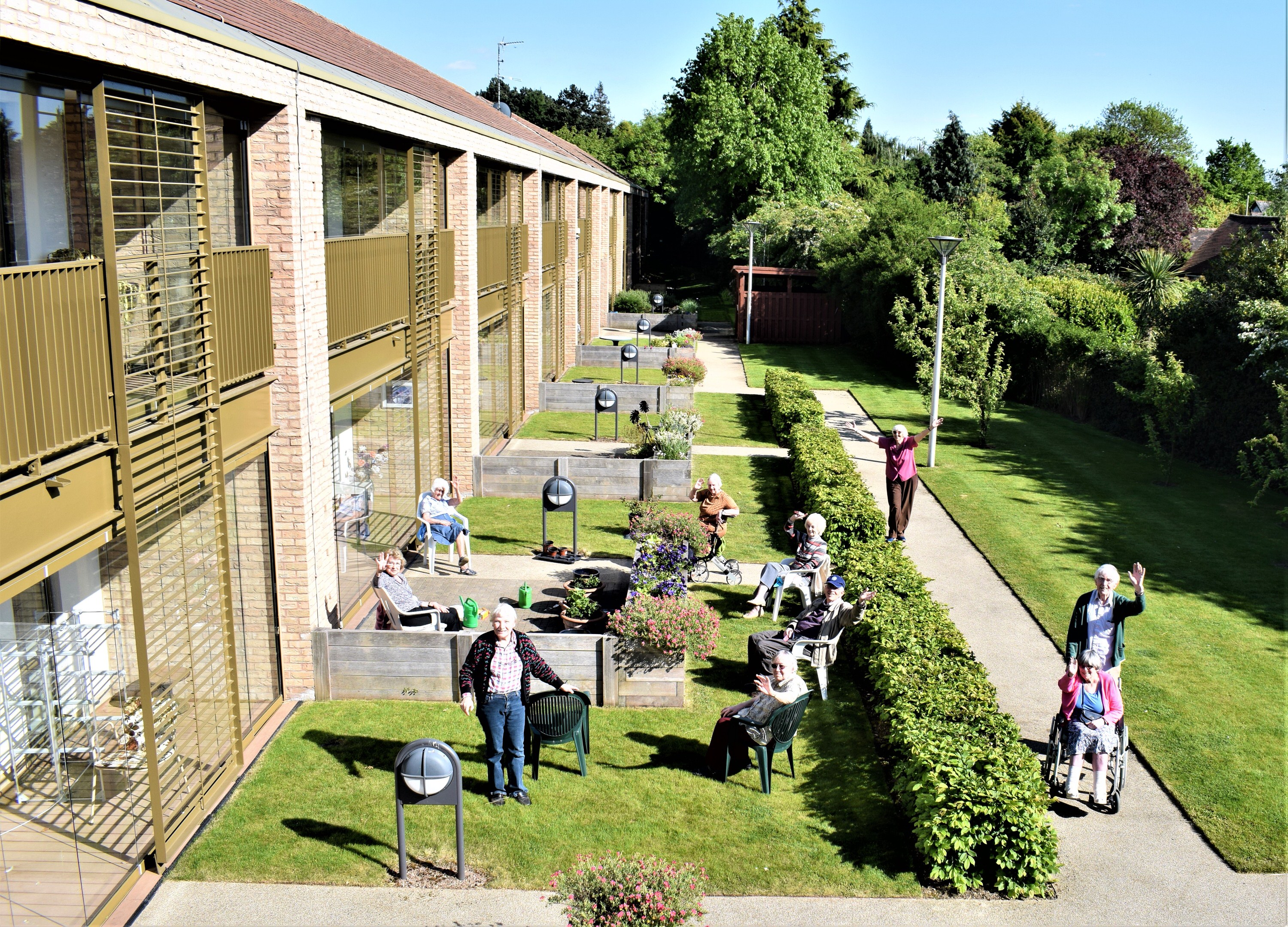 Tuesday 21st July 2020
Pilgrim Gardens lives up to its name
Fresh flowers in full bloom and summer sunshine benefit Pilgrim Gardens, Leicester, during Covid-19 pandemic
Pilgrim Gardens, one of our independent living housing schemes, has been blessed with a beautiful array of summer flowers and shrubs thanks to Jill, who lives there. The two flower beds are bursting with green leafy shrubs, bright florals, and fresh fragrance. The beds include daffodils, pansies, forget-me-nots and primulas.
Jill loves gardening and the positive impact it has on her community. She says, "It's the bold, bright flowers that lift the spirits of passers-by."
Gardening has many benefits, both physical and mental. Being outside in the fresh air and soaking up vitamin D helps the immune system. Gardening is also a great form of exercise, helps to maintain coordination and relieve stress.
For Jill, it's a rewarding experience overcoming the challenges gardening presents as she nurtures the beds through the various seasons. Jill says, "It's a fantastic hobby that is ever-changing."
The combination of the blooming flowers, green lawns, chirping birds, and singing from balconies provides an idyllic setting at Pilgrim Gardens. Using the communal outdoor space makes everyone feel as one community despite the current guidelines.
All the staff have been so supportive during these turbulent times, providing advice as and when it is needed. The Scheme Manager, Mandy Smith, is always so thankful and supportive of Jill's creativity and how she encourages others to get involved.
Jill commented on living at Pilgrim Gardens, "I think people leave it too late to move to a place like Pilgrim Gardens. I am so pleased I was able to move when I did. It's wonderful to be able to contribute to the community."
Through Jill, those at Pilgrim Gardens are blessed with a tranquil outdoor space where they can find peace and refreshment.
The LORD is my shepherd, I lack nothing. He makes me lie down in green pastures, he leads me beside quiet waters, he refreshes my soul.
Psalm 23:1-6
Could Pilgrim Gardens be your new home? Find out more