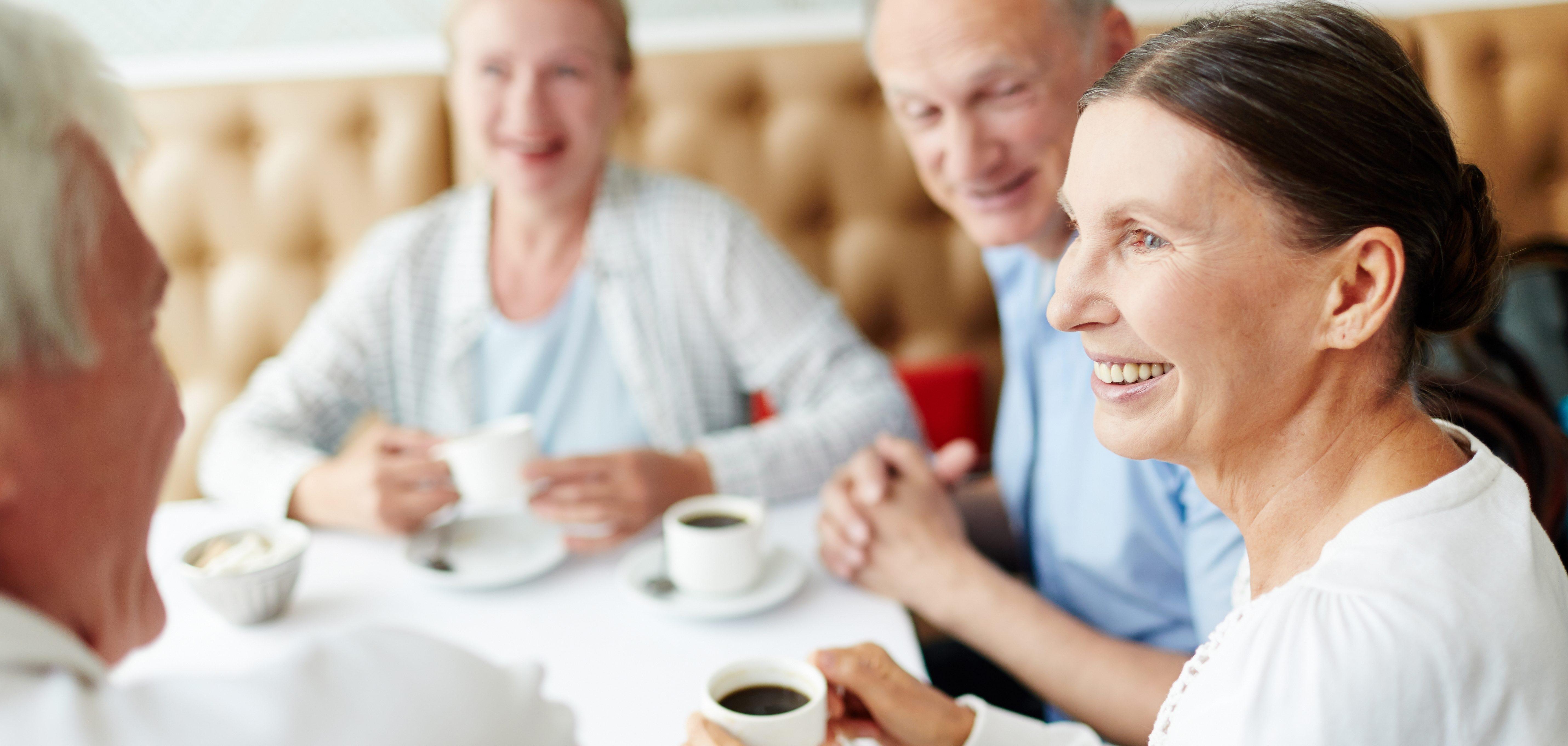 Friday 22nd January 2021
Research has shown that older persons who have positive beliefs about old age halve their risk of developing dementia
Louise Morse
Research has shown that older persons who have positive beliefs about old age halve their risk of developing dementia, even among those carrying the gene (APOE ε4) that puts them at higher risk. This protective effect was found for all participants in a study led by a team at the Yale School of Public Health. Lead author, Becca Levey, Professor of public health and of psychology said that it made a case for implementing a public health campaign against ageism, which is a source of negative age beliefs.
Levy and her co-authors, Martin Slade and Robert Pietrzak from Yale School of Medicine, and Luigi Ferrucci, scientific director of the National Institute on Aging, studied a group of 4,765 people, with an average age of 72 years, who were free of dementia at the start of the study. 26 per cent of the participants in the study were carriers of APOE ε4. The researchers controlled for factors including age and health of the participants.
Among those with APOE ε4, those with positive age beliefs were 49 per cent less likely to develop dementia than those with negative age beliefs. The study suggests that positive age beliefs are a protective factor, even for older individuals at high risk of dementia.
'"We believe it is the stress generated by the negative beliefs about ageing that individuals sometimes internalize from society that can result in pathological brain changes," said Levy. "Although the findings are concerning, it is encouraging to realize that these negative beliefs about aging can be mitigated and positive beliefs can be reinforced, so that the adverse impact is not inevitable."
Proverbs 4:23 instructs, 'Above everything else, guard your heart; for it is the source of life's consequences.' (CJB). Another version, the ERV, says, 'Above all, be careful what you think because your thoughts control your life.'
The biggest problem is that ageism is like an invisible virus – it affects us, as the study shows, but we absorb it unconsciously from the culture in which we grow. It becomes one of our core beliefs, and one that's strengthened over time. Older people are seen as 'other' and 'inferior to us' in terms of mental and physical ability. Older people who don't fit the form, such as Judy Dench, (86), Judith Kerr (94), author of The Tiger who came to Tea, and the newly elected American President, Joe Biden (78) and thousands of others are regarded as the exceptions that prove the rule.
Perhaps it's time to check whether you are unwittingly holding ageist beliefs. Time to do as the psalmist said, 'Search me, God, and know my heart; test me and know my anxious thoughts. See if there is any offensive way in me and lead me in the way everlasting'. Psalm 139: 23-24, (NIV).
Do you talk about having a "senior moment?' Or sometimes say, "what do you expect at my age?" It's time to examine our thoughts and change our view of old age. God did not make a mistake when He built ageing into the human life cycle. Older people are here by design – to be the foundation of our culture, and to help the younger.