Thursday 22nd April 2021
From teatime chats to tidy-up trims...
As lockdown eases, our homes continue to welcome in visitors, including hairdressers
From 12th April our homes have been able to welcome two close contact visitors per resident. Here's Margaret, who lives at Framland, our home in Wantage, enjoying a cup of tea and a visit from her son Gareth and his wife Val. In line with the regulations, all visitors are tested beforehand and need to wear PPE.
Manager Beth Kneale said, "I believe this is the new look for 2021! These close contact visits are giving such a lift to our family members. Praise God! And of course, we're looking forward to the time when we can offer our visitors a cup of tea too."
Meanwhile, over at Emmaus House, Harrogate, we were able to welcome back our visiting hairdresser.
Many a lady breathed a sigh of relief as their lockdown tresses were styled and shaped. We think these ladies are looking very dapper.

Read more stories from around our homes and schemes: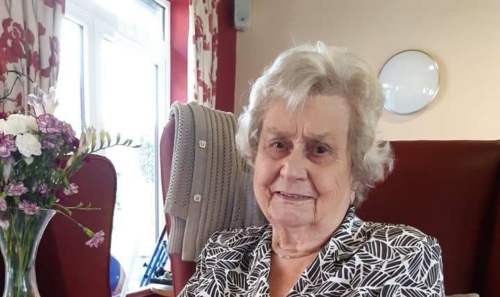 Margaret's story
Margaret, 94, has lived in our Framland home in Wantage since February 2019. Her son Gareth explains why she is so happy to live here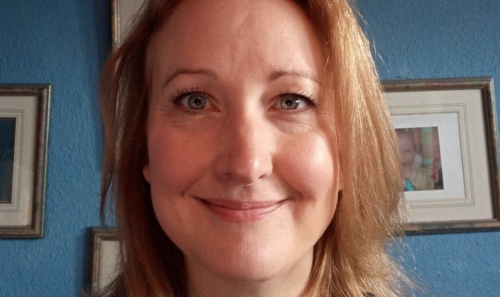 Meet the Manager… Chrissie at Emmaus House
Christina Medway-Steel (Chrissie) is Care Manager at Emmaus House, our home in Harrogate. We spoke to her as she prepared to take on the role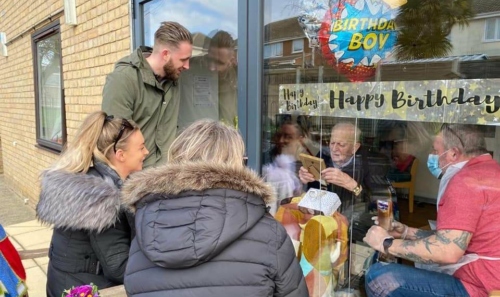 Family reunions at Luff House
How the introduction of close contact visits has been giving a boost to everyone at Luff House, our home in Walton-on-the-Naze