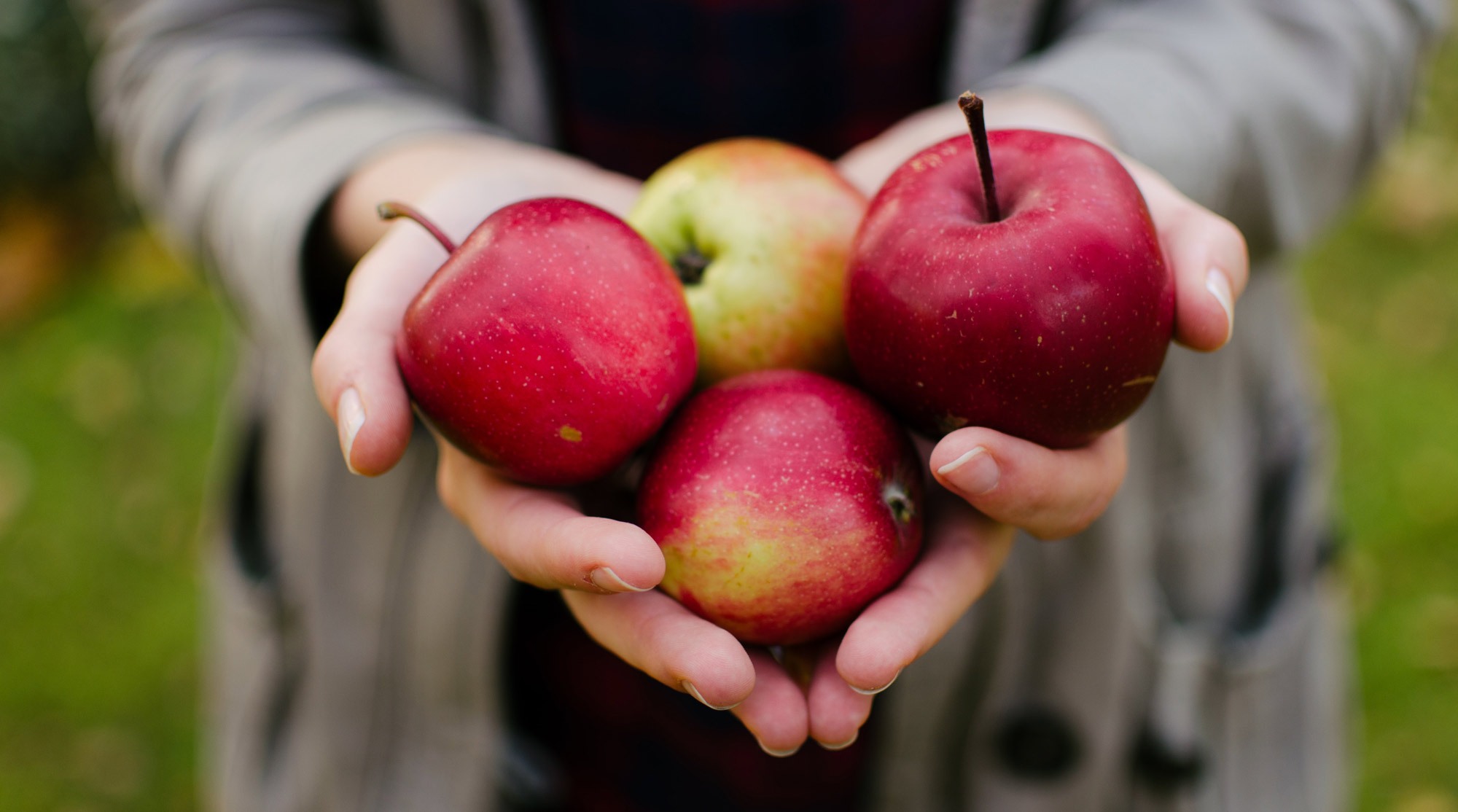 Friday 18th September 2020
Fruit of the spirit
How the simple gift of a freshly picked apple helped one newcomer feel part of the family at Florence House, and inspired a Harvest feast…
Due to Government regulations, all those joining our homes have to spend 14 days in a 'protective bubble' when they first arrive. Our kind and dedicated staff recognise the challenges this brings, and are going out of their way to help the newest members of our families settle in.

At Florence House, our home in Peterborough, a thoughtful gesture by Maintenance Officer Martin has helped to keep spirits high. Gazing out of her window, one new resident spotted a tree laden with ripe autumn apples. Martin remembered that he overheard the lady say to a carer that she would love one of the apples; so he made sure to choose one from the tree to take to her.

"One morning, Martin arrived at our daily briefing holding an apple," says Manager Judith. "This was quite unusual so I commented on it and he told me the story."

The resident was delighted with her gift, and enjoyed more whilst the tree was in fruit.
When Georgina, the Catering Manager, realised how much our new family member had enjoyed the fruit, she hoped to make her feel even more welcomed by home baking. More apples were gathered up and used alongside blackberries picked from the garden to make a delicious apple and blackberry crumble enjoyed by everyone at the home.

"For many of those living with us, Harvest is an important time in the Christian calendar when they thank God for His provision," says Judith, "From our dining room, we can see the apple tree and so enjoying a crumble made from its apples was a lovely tangible way for them to connect with the season and give thanks."
In fact, the apple and blackberry crumble went down so well that Georgina has added two new apple dishes to the menu – apple pie and stewed apples with custard – for residents to enjoy in the weeks to come.

Could you make your new home at Florence House? Find out more