Friday 11th March 2022
A rewarding role in care
Nicole Rusher has been our The Way We Care Lead at Framland in Wantage since May 2021. She told us all about the opportunities that have led her there and why it's a role she loves
I first started working at Framland when I was 16 as a kitchen assistant and also as a cleaner. I saw the carers doing their work and I decided to try it too. I've always been a caring person and at school I was studying for a BTEC in Health & Social Care. I love to make a difference and help someone through their life. Honestly, deciding to work in care is the best thing I've ever done.
I was trained in The Way We Care by Lynn Hall, Operations Manager and Dementia Specialist with Pilgrims' Friend Society, who developed the approach. A group of us at Framland took part in the training over several weeks. Getting to know our 'family members', as we call those who live in our home, is central to The Way We Care. When someone comes to live with us, we take a life history to help us connect with them. As part of the training, we focused on the importance of knowing each person as an individual and appreciating that feelings matter the most.
We also learnt about caring for those living with dementia using the GEMS model, developed by dementia specialist Teepa Snow. Each person is cherished as a precious gem and supported wherever they are on the dementia journey. We learnt different techniques, like 'hand-under-hand', which can be used to help support a person in making their own choices and retaining independence.
This training led me to take on the position of Hummingbird. As a Hummingbird, you are freed up from the more task-based side of caring to simply be a friend to those living with dementia. Small things like smiling warmly and complimenting someone on their clothing can make a big difference, helping them to stay connected. All the training and opportunities I've had has helped me to care for the family at Framland even better, which is what I love. When the role of The Way We Care Lead was created I was keen to apply and was delighted when I got the job.
Being The Way We Care Lead means I have a hand in shaping the life of the home. For example, one thing I introduced was a breakfast bar. When people come to live here, they can tell us what they like for breakfast. But that doesn't mean they want the same thing every day. With the breakfast bar, they are free to make a choice. I have also made some laminated pictures so those who need extra support in making their choice can point to what they want.
In my role, I help other team members to follow The Way We Care. Often, it's about learning to identify the underlying need or feeling behind a behaviour. For example, a person might say that they want to go home. This can be their way of saying there's something they need that they would easily have been able to find at home. Through saying something like, "It's a long way home. Shall I show you where the toilet is before you go?" you can work out if that's what it is. Or maybe they need a drink. Maybe they just want the reassurance of someone sitting with them for a while. Through gentle exploration, you can often work it out.
I'll often observe what's happening in the home and then suggest things that carers can try. I'll make sure I have regular catch ups with members of our team, either one to-one or as part of group discussions. Things are always changing and communication is key. Although I'm the Lead, I welcome suggestions from everyone. I don't have all the answers. We're a team working together.
One of the things I love most about my role is hearing our family members talk about their lives. They have done so many wonderful things – I could listen to them all day. What's lovely is that they are all interested in my life too. When I got married, they were so happy for me and loved seeing my wedding photos.
This article first appeared in the Spring 2022 edition of The Pilgrims' Magazine. Sign up here to have the magazine delivered to your door free.
Find out more about our vision of care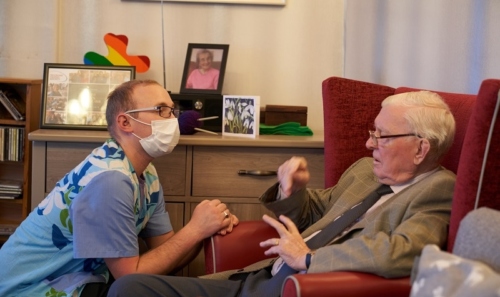 Our unique approach to ensuring that older people have all that they need to flourish in their later years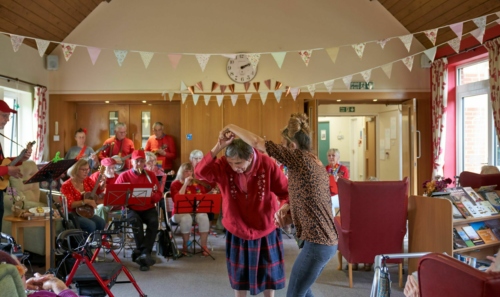 We support those living with dementia to live a happy and fulfilled life.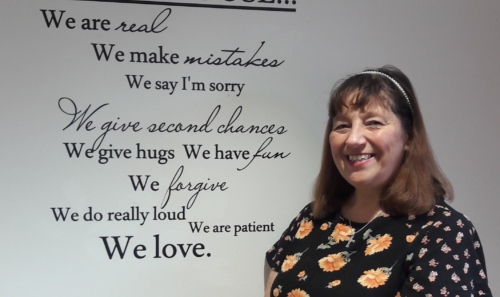 Vanessa is a Hummingbird at Finborough Court, our home in Suffolk. In this role, she provides emotional, spiritual, and practical support to those living with dementia