Tuesday 14th March 2023
Getting everyone on board
How Joyce and Hazel at Royd Court in Mirfield have been harnessing the power of community through their displays
It was early 2021 and, unable to see each other due to months of social distancing, those living at Royd Court, our independent living housing scheme in Mirfield, were feeling isolated. "One of our neighbours, Mary, suggested we do something focussed around Easter to bring us together and so we came up with the idea of making an exhibition for the foyer that everyone could contribute to," says Joyce.


Joyce and Hazel circulated a list of 12 ideas that people could choose from, with suggestions ranging from creating an artwork to writing a poem or sharing the words to a favourite hymn.

Contributions were many and various. Mary, a keen painter, submitted an artwork depicting Jesus and Mary Magdalene at the tomb together with a poem. Philip happened to find a stone with a hole in it on his allotment – the perfect tomb for a model Easter garden. Barbara contributed a story entitled Easter Romance recounting how a boat ride at Easter-time helped bring her and her husband together. Eric and Margaret shared a display to which they added objects every day to tell the Easter story. As the days went by, praying hands, a communion cup, a cockerel, a bag of coins and some huge iron nails were among the objects that appeared.

"This really helped to bring the events of Easter week to life," says Joyce. "One of the last things to appear was a black cross. Then overnight, in time for Easter Sunday, a golden cross was super-imposed over it."
Jean at Royd Court has been a member of the Mirfield Choral Society for over 25 years, singing Handel's Messiah on many occasions. She suggested including the air, 'I that know my Redeemer liveth.' "As Jean is very visually impaired we went round the exhibition together so I could explain what everything was," says Joyce. "When I put on the CD of her chosen music she was so moved she wept."

The Easter exhibition proved a much-valued focus and source of encouragement in the dark days of the pandemic as people reflected on the truth of the resurrection. It has also helped everyone get to know each other better, with connections being made. For example, one lady discovered that they had been involved in the same Christian organisation as a neighbour.

Spurred on by the success of the Easter exhibition, Joyce and Hazel investigated the travel destinations of their neighbours using the title 'Where in the world have WE been?', creating a display. This included photos, maps and souvenirs from many popular holiday places in Europe and beyond, plus Malaysia, Peru, Singapore and Thailand where several people living in Royd Court have served as missionaries.

The most recent exhibition was to mark the Queen's Platinum Jubilee. People shared memories of meeting or seeing the Queen plus memorabilia such as a card celebrating a diamond wedding anniversary, Coronation china and glassware and a trinket box. Joyce found that family members of those living at Royd Court were also keen to be involved, digging out photographs and books that might otherwise have been forgotten.

The exhibition engendered a lot of conversation, and not just among those living there. Visitors would stop by to look. Staff brought in children and grandchildren specially to see a piece of history.
Joyce and Hazel received good help in presenting the material for the exhibitions from the members of the housing support team at Royd Court and another neighbour, Susan – a retired school administrator. Susan has also prepared displays for Harvest and Remembrance Day.

Now with the Coronation of King Charles III on the horizon, plans for a further exhibition are afoot. "We'll focus specifically on memories of the last Coronation," says Joyce. "I'm sure lots of us will have memories of street parties and going round to 'Auntie Mabel's' to watch it on a tiny black and white television screen. It will be fascinating to find out."

More stories from Royd Court...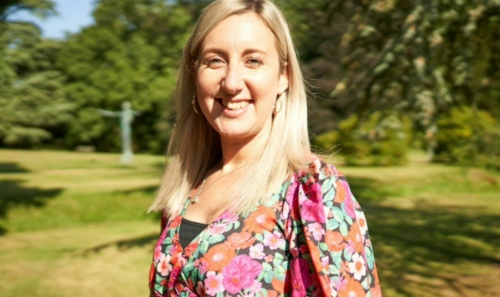 Abi Jessop is Manager of Pilgrim Care, our domiciliary care service based at Royd Court independent living housing scheme in Mirfield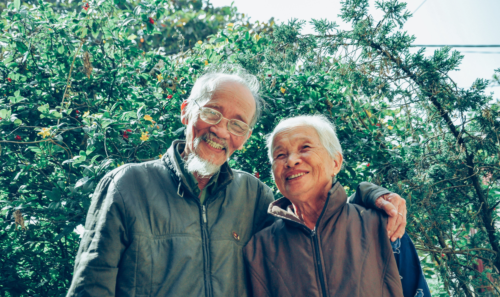 Ahead of Valentine's Day, Louise Morse speaks to some of our Pilgrims' Friend Society family to record the secret of their long marriages.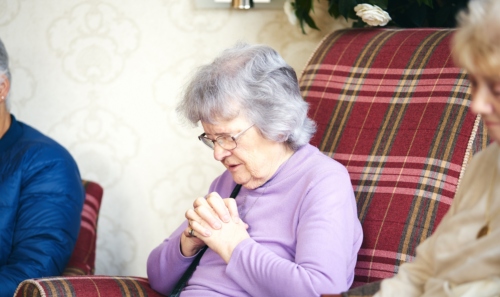 Vicki Miller, Manager at Royd Court, our housing scheme in Mirfield, shared a testimony of answered prayer as part of our Prayer Week 2021