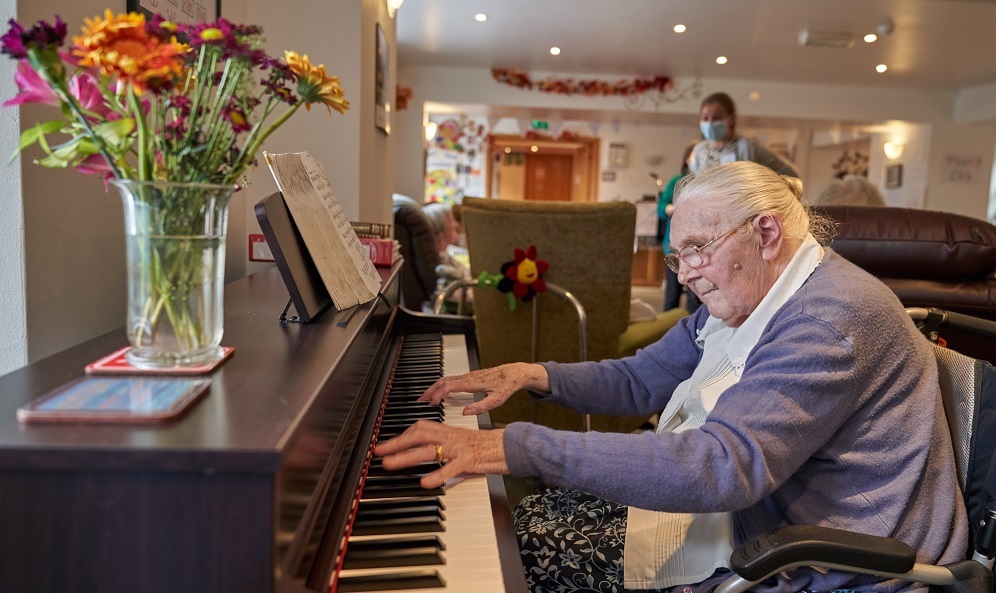 Friday 5th March 2021
God sets the lonely in families
Alexandra Davis
The shock of being kept apart during much of the coronavirus pandemic reminds us that we are made for God-given community
If the last year has taught us anything it's that many of us crave for relationship more than anything else. We want to be with people – perhaps not all the time, but at least every now and then.
For older people, we have seen how important both family and community can be to well-being. For those living independently and used to getting out and about in their local area, being unable to gather with friends and church family has been a real sorrow. For others living in care homes, not being able to have the usual visits with family has been upsetting for all affected. Grandparents have missed seeing their little ones, and church grandparents have missed watching the children in their fellowship grow over the last year.
For the church, this isn't news. We know that, as Psalm 68:6a says, "God sets the lonely in families". We know both that God loves and creates families – Proverbs 17:6 says that "Grandchildren are the crown of aged, and the glory of children is their fathers" – and that He calls His people to gather together as community. Throughout the Old Testament we see that God's people are a collective, the nation of Israel, existing in community together, illustrated throughout the book of Exodus as they flee slavery together, travel together, receive the Lord's instruction together, and seek atonement together.
So perhaps when the Bible talks about setting the lonely in families, it is directly relating to the idea that family and community are two sides of the same coin. It says both that loneliness is a need which can be met by others, and that families are a place for the lonely, thereby creating a community.
And so, God gives us the church. A team who has got our back, a prayer fellowship who will advocate on our behalf when we are alone, suffering, grieving. God sets us all in families – the families which make up the big family of God, the body of Christ. We need this family; we need people who think differently from us, who introduce us to new things and challenge our expectations; people who can pray for us and who we can pray for; people with other gifts and other needs.
We know that while many parts of society have felt the terrible brunt of the virus, older people without access to the internet and with minimal access to telephones have become incredibly isolated. But the church is meeting the needs of isolated older people.
I, like many of you, am part of a church family which has developed new pastoral calling systems over this last year, accommodating and supporting older people to access what they can, whether by making sure they're set up online, or have services on DVD or CD.
We've celebrated birthdays and anniversaries online or on doorsteps and offered love and concern during times of grief. It's not the same as gathering together to worship, and it's not the same as going visiting and having a cup of tea together, but it's a very coronavirus expression of the fellowship which the Bible shows us is so important.
Let's continue to set the lonely in families, and expand our families into our communities.
How your church can set the lonely in families and create community together
1. Find out who the lonely are: don't assume that those living alone are the loneliest in your community
2. Connect across the ages: ask younger people to be part of your pastoral support through phone calls, doorstep visits, or letter writing
3. Celebrate together: find ways to mark birthdays, anniversaries, and milestones as a community