Thursday 4th March 2021
Life stories: Alan, Royd Court
Despite illness early in life – at one point doctors said he wouldn't live – Reverend Alan Evans is now 81 and resident at Royd Court, Mirfield. He looks back on a miraculous path that led him to ministry on a tough Bradford estate
Alan doesn't remember it but at the age of 18 months he was bundled into a van and driven 200 miles from Peckham, London to Ossett in West Yorkshire. It was 1941 and his father, a haulier, decided to move his family away from the dangers of falling bombs.
But then tragedy struck – his father died suddenly and at the same time Alan was hospitalised with tuberculosis. To treat him, doctors removed part of his neck. "There were no skin grafts in those days," says Alan. "I was left with a hole. I had to have special dressings on it until I was about four."
To support the family, his mum Queenie got a clerical job on the railway. It was here that a man, Jack, heard about the family's situation and asked if he might take Alan to Sunday School, an act that helped to lay the foundations of faith. While Alan recovered well from the tuberculosis, excelling at sports, aged 14 he again suffered serious ill-health. "The doctors told me that my kidneys were disintegrating like pieces of sponge," he says. Jack came to visit him in hospital. "I told him about my illness and he said, 'What have you done about it?' and we prayed."
Several weeks went by, and Alan remained in hospital. Jack came to visit. "Again, he asked me, 'What have you done about it?' and we prayed," says Alan. The next day, the doctors told Alan that nothing more could be done and sent him home.
Shortly afterwards, Jack came to visit and again they prayed. The next day Alan found a job. "The experience taught me about the power of persistent prayer," says Alan.

Alan's health improved but there was more hardship to come. When he was 18, his mother died. The landlord gave him two weeks to leave the house. The next day, he lost his job.
Yet God provided. A lady told her sister about a dream she'd had about a young man running wildly. Her sister, a friend of Alan's mother, said, "I don't have time to hear about your dream. Queenie's died." For the lady, that was the answer – they should help Alan, he was the young man in the dream. The lady took him in and became known to Alan as Aunty Laura. Her son became a brother to him. "Their
kindness changed my life and gave me a heart for those in need – I could easily have ended up on the streets," says Alan.

Through youth work, Alan met his wife Audrey – they married in 1963 and ever since she has been his stalwart support and confidante. He then applied for ministry training. During the medical, doctors were amazed to find his kidneys were completely normal. "I knew God had healed me miraculously," says Alan.

Alan began his ministry in Manchester. One day, he received a call asking him to move to Holme United Reformed Church on the Holme Wood estate in Bradford. "I was excited. I felt called," says Alan.
As well as serving through word ministry, Alan set up the Holme Christian Care Centre. The charity provided a play centre, an advice centre, training courses, a youth programme, an area for disabled people and support for the elderly.
"Many people came to faith. There was one man who wanted me to dedicate his son. I said he couldn't make promises for his son and not keep them. So, grudgingly, he came to church. That man is now an elder and a great friend of mine."
"We had a wonderful time. Yes it was tough, with crime and drug use. But after all I'd been through, I had a boldness. The Lord enabled me to preach the gospel into people's lives."
Alan and Audrey have four sons, three in ministry, one who is a rock musician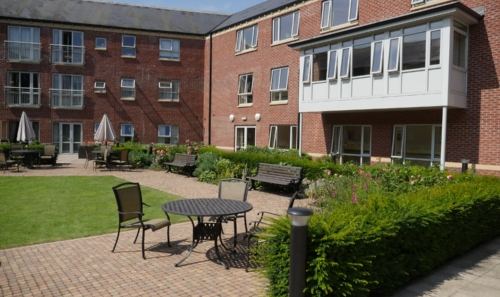 Royd Court
Rooted in the Christian faith, life at Royd Court supports our residents to live fulfilled lives in their later years.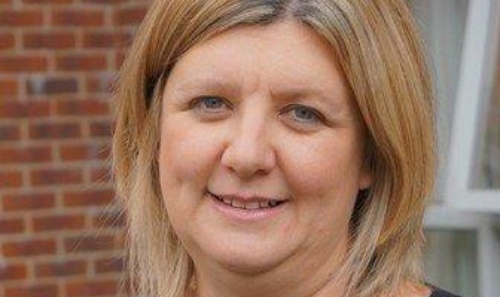 Meet the Manager – Vicki Miller at Royd Court
We spoke to Vicki Miller about why Royd Court, Mirfield, is a brilliant place to move in later life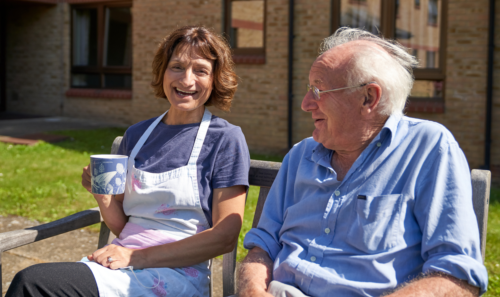 Community Living
When you choose to live in one of our housing schemes, you'll be joining a vibrant Christian community with the peace and independence that comes with your own space.