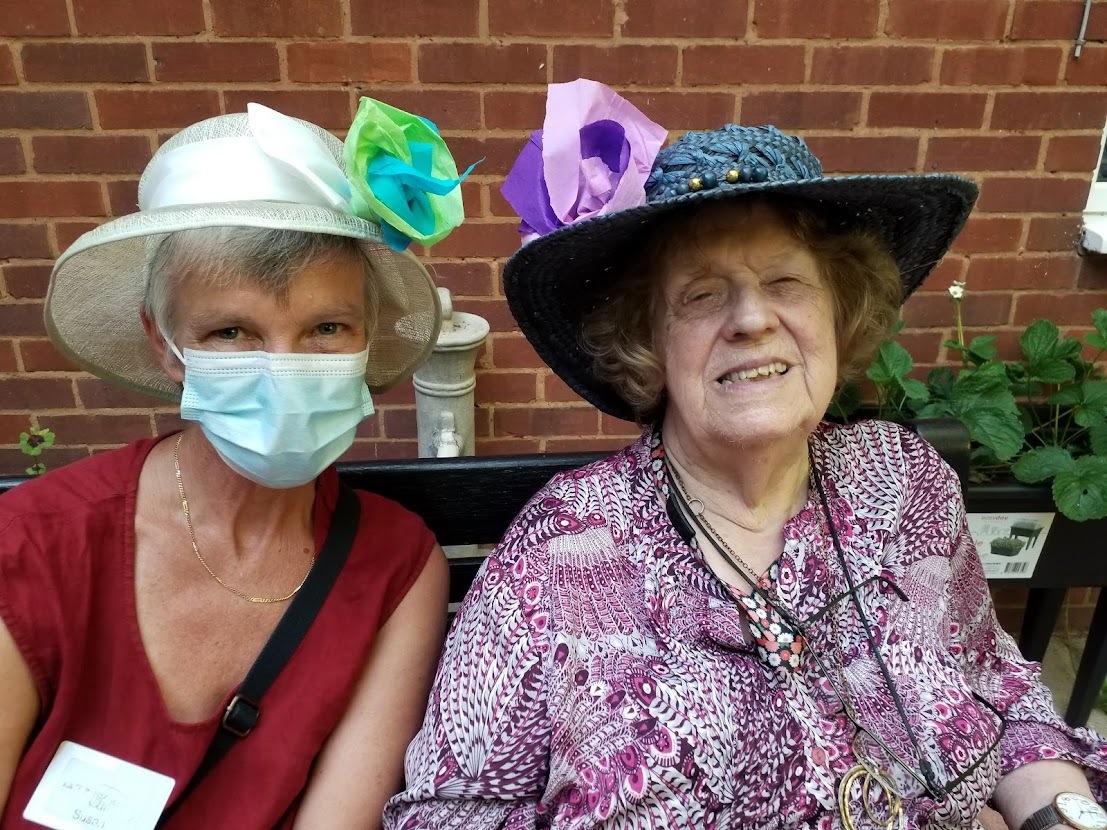 Friday 3rd December 2021
Meet the ACE Facilitator... Susan Schibli
Susan tells us what drew her to become an Activities and Community Engagement (ACE) Facilitator at Milward House, Tunbridge Wells
Tell us a little about you...
I was born and brought up in Geneva, Switzerland, I'm half Swiss and came to the UK in 1989. I've always loved to care for all of God's great creations, specifically His people and animals.
For 28 years I worked as a vet, caring for animals with a holistic approach, looking at their environment and behaviour to ensure they could have the best and most comfortable life possible.
I then became a foster parent for five years, which was rewarding and challenging, then moved onto a teaching assistant role for people with special needs, which is where I found my joy for activities.
I live with my lovely 11-year-old rescued cat, Oliver, in Tunbridge Wells.
What do you to day-to-day?
As ACE Facilitator, I organise and coordinate activities across the home for groups and individuals, to enhance their spiritual, social, mental and physical wellbeing. I manage a team of volunteers that I recruit and train. The main thing is to bring fun and fulfilment to our family members. I really love when we are having fun and enjoying ourselves as a family.
What previous experience helps you in your role?
I worked as a hospital chaplain for 13 years, supporting the women's and children's wards, but on occasion when on call I'd visit older people, including those near to end of life. This gave me the Christian pastoral care that I apply daily at Milward House. In the past I've helped at the winter shelter at my church St James, Tunbridge Wells. I also took part in the pastoral care for people who are part of the congregation, focusing on befriending.
Why do you like working with older people?
Older people have so much experience. I have so much to learn from them, I look up to them. It's an amazing experience, I also love being part of a family.
What do you like about working in a Christian care home?
I love being able to talk about Jesus every day, all day! It's amazing to pray, encourage, gather for Bible studies, and bring in the hope and love of Jesus all the time. And of course, serving others to make their lives a little bit easier.
Any memorable moments to share?
I love sharing my life with Milward House family members. Previously I was involved in missionary work in Gabon, before completing a BA in Biblical and Cultural studies at All Nations Christian College. I then travelled to a Nepal community development project where I helped people with leprosy. I wanted to share this experience with Milward House, so I arranged an activity. I wore traditional dress, talked about their religion, a wedding ceremony, and even performed a Nepalese dance. It was a great conversation-starter and got people smiling and engaged.
How do you encourage each other as a staff team?
At Milward House everyone has a great set of skills. I love being an encourager and cheering my fellow colleagues on, I especially love it when we pray for one another.
Tell us about your proudest achievement so far at Milward House…
I love working on the Milward House Facebook page. It's a great opportunity to share the joy that we have on a daily basis with our friends, family and supporters.
Favourite Bible verse:
'Finally, brothers and sisters, whatever is true, whatever is noble, whatever is right, whatever is pure, whatever is lovely, whatever is admirable — if anything is excellent or praiseworthy — think about such things.' - Philippians 4:8
Favourite worship song:
It has to be either 'Blessed Be Your Name'
by Matt Redman or 'Is He Worthy?' by
Chris Tomlin
Find out more about living and working with us...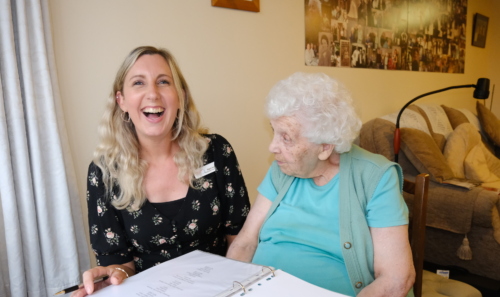 Jobs
We're looking for great people to join our team. Could you come and work with us?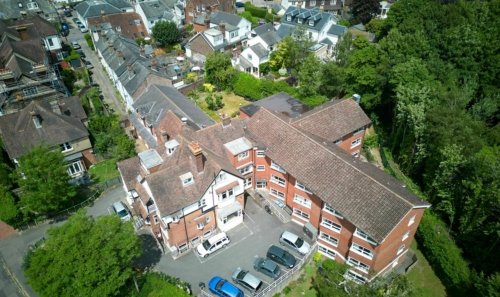 Milward House
Milward House is a 25-bed residential care home in Tunbridge Wells, Kent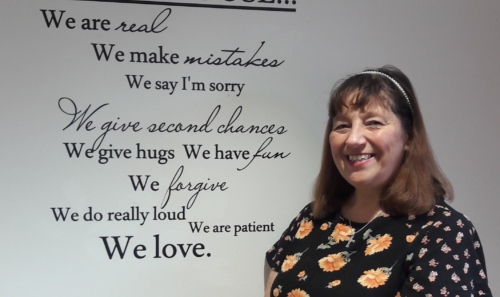 Meet a Hummingbird, Vanessa at Finborough Court
Vanessa is a Hummingbird at Finborough Court, our home in Suffolk. In this role, she provides emotional, spiritual, and practical support to those living with dementia