Friday 15th September 2023
My story - Diana
Diana, 92, lives at Finborough Court in Great Finborough. Her lifelong passion for poetry and song has led her to create a very special anthology, following the cycle of a year and weaving together her life experiences with favourite passages and quotations. We took a peek inside...
"Here is the book," says Diana, reaching for a smart but unassuming hardbacked notebook on her bedside table and handing it over to me. "I began working on it in retirement. David, my husband, would cook the tea and I needed something to do in the evenings, too.
Creating this account just seemed right."
I turn to the opening page on which is glued a well-known passage from Ecclesiastes 3 under the title 'A time for everything'. After a short introduction, the book is then divided into the months of the year, beginning not, as you might expect with January, but April.
"April has always been a time of new beginnings, for me," says Diana. "It's not just the month that I was born but also the month when, in 1945, I gave my life to Christ. My husband David committed himself to Christ at a Billy Graham crusade in April 1954, and he and I were married on 4th April 1964. Easter also often falls in the month of April, heralding new beginnings."

Leafing through the pages of the book, I find they are brimming with lyrical references. There are citations from Vaughan Williams, Charles Dickens and Kenneth Grahame, to name but a few, chosen for their resonance with the happenings of life. Next to 'The Duck's Ditty' by Grahame, which features in June, Diana has written '...loved by my husband and children, and quoted often especially in Henham where there were three duck ponds.'
Diana credits her parents for cultivating this appreciation of the world around her. "They taught me how to live," she says.
As a child, she attended elocution lessons. "I learned to really savour words. I was fortunate." Her mother, a stalwart companion, would frequently quote the Bible to her. "One of her favourite verses was Philippians 4:8, '... whatever is true, whatever is noble, whatever is right, whatever is pure, whatever is lovely, whatever is admirable — if anything is excellent or praiseworthy — think about such things.' She used to stress that last part, I can hear her voice saying it now."
Her father, a gifted artist, taught her how to observe. "I remember once we were standing by the sea in East Anglia, watching the rollers come in, and he pointed out how the sea is not one colour, but a myriad of colours, even on a dull day."
Born in South Woodford, Diana attended the Girl Crusaders' class at a local church. During the war, she and her mother spent time at a cottage in Chearsley, Buckinghamshire, becoming immersed in village life. Her mother played the piano and Diana's own musical talents were evident. "I was known for having a big voice and always encouraged to take part in choirs and things."
Later, her mother encouraged her to apply to the Guildhall School of Music and Drama. Diana enjoyed her time there tremendously, not just singing but also doing mime. She studied part-time while working as a secretary for Dr Barnardo's.
Her and David's paths first crossed at the garden party of some friends. As a young man, David worked as a solicitor for the AA while Diana spent time caring for her father, who had been injured during World War One. Diana and David had a baby who sadly died after only three days. Adoption seemed like a good idea and they adopted two children, Liz and Jamie. "I'm sure our decision to adopt was shaped by the time I spent at Dr Barnardo's. Those babies brought such joy into our lives."

After leaving the AA, David took on a role with London Embankment Mission. He also spent some time working for the Conservative party as an agent. He then joined the Bible Medical Missionary Fellowship (now Interserve), supporting missionaries abroad. On one memorable trip, Diana accompanied David to Nepal. "We saw some people living in extreme poverty and struggling to get out of it. School was seen as so important. The children arrived each day in the most spotless shirts."
On retirement, they came to live in the housing scheme at Finborough Court. When David developed dementia, he moved into the care home, passing away in 2022. Diana has recently moved across.
Her anthology is a great source of comfort. And singing remains a joy. "Not long ago I was in the waiting room at the hospital," Diana recalls. "I thought I was on my own and found myself singing alleluias. Then the ladies in the office said 'thank you.' They'd been listening all the while. There is always a way to find joy in life."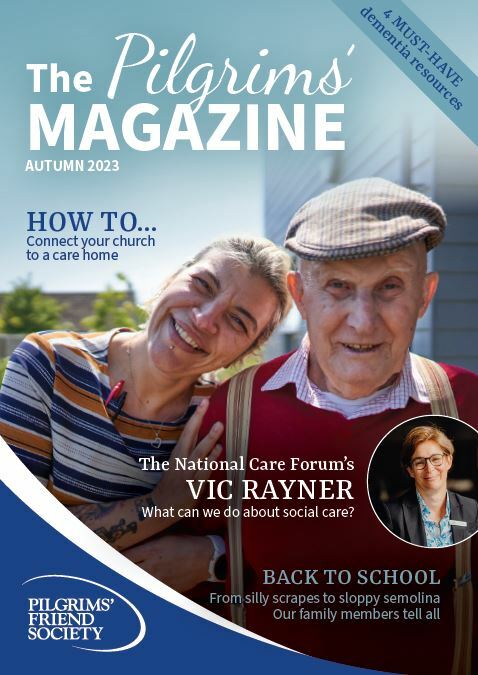 Get our
magazine
To receive your copy of the magazine FREE four times a year, sign up now.
More from Pilgrims' Friend Society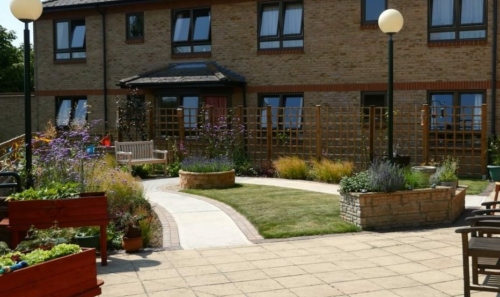 Finborough Court
Find out more about our home in Great Finborough, Suffolk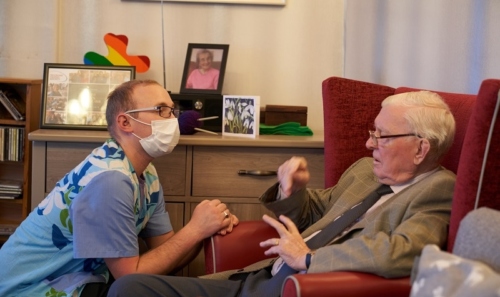 The Way We Care
Our unique approach to ensuring that older people have all that they need to flourish in their later years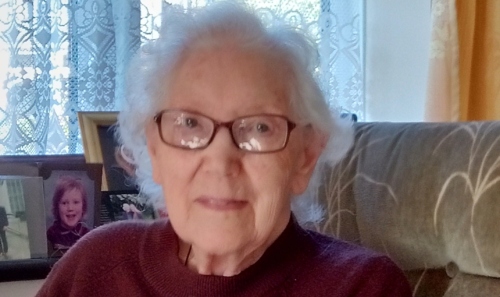 How respite care was a break for us both
When Carolyn went on holiday to Israel, her mother Pat, 97, came for a respite break at Milward House in Tunbridge Wells