Friday 11th August 2023
One man and his bike
Why did you decide to do The Pilgrimage?

I'm a keen cyclist and so this was a good incentive to get back on the bike. During the lockdown, I had got into the pattern of cycling regularly. Like a lot of people, during the pandemic I had more time to exercise and got into some good habits. However, since things have gone back to normal and since I started working at Milward House I've found it harder to fit in exercise.

How did you decide on a route?

It was suggested to me that I cycle to another Pilgrims' Friend Society home or housing scheme. Someone suggested Strathclyde House up in Scotland, but I thought that was a bit far! The distance from here to Shottermill House in Surrey felt like a good challenge. As part of my induction, I spent some time at Shottermill House so I know the team there a bit and knew I would get a warm welcome.

What was it like when you were en route?

It was a nice surprise to discover that most of the way was the Surrey Cycleway. I crossed the M23 and then suddenly I was on an eight-inch-wide track going through a farm. Two thirds of the time I was going through beautiful countryside. Although I was familiar with some cycling stretches close to me, I hadn't realised it was going to be like that when I was planning the route.

What went through your mind as you were doing The Pilgrimage?

It took me just over four and a half hours to complete so I had plenty of time to think and reflect. I had the headspace you don't always get working an eight-hour day in a care home. The ride gave me the opportunity to pray for the family members at Milward House, and at Shottermill House as well. It was very peaceful, just me and the road.

There were three times when I verbally exclaimed to the Lord about how beautiful it was – the moody skies, the rolling countryside. I think unless you verbalise it, you don't always feel the full wonder of it. (And it wasn't just at the top of hills saying, "Thank you, Lord, I've made it".)

Were there any particular high points?

While I was on the route, my fundraising total tipped over £1,000. I can pinpoint almost exactly where I was when I realised. It was a real encouragement, especially as three weeks before I had only got to £300. I had started to think, "Oh no." But as the date gets closer and when you actually do it, that's when people are aware and show their support. I've been blown away by the support I've received from friends, family, the community at Milward House and the wider Pilgrims' Friend Society family.

And any low points?

There was a hill four miles from the end. It was a beast. I thought I'd finished it, then I turned right and it carried on! I didn't get off and walk though.

What was it like arriving at Shottermill House?

I arrived at 2.35pm - I was aiming for 3pm so a little ahead of schedule. Shottermilll gave me a lovely welcome. Deborah, the Activities and Community Engagement (ACE) Facilitator, got all the family members clapping. They had made a banner saying 'Welcome Sid' and all the family members had coloured in the letters. Everyone congratulated me and Mike, the Business Manager, lent me his prized Union Jack bowtie to put on in celebration. I had a shower and they gave me a cup of coffee and a French fancy. Working for Pilgrims' Friend Society is more than just a job, it's like being part of a family. It definitely felt like a bit of a homecoming.

How does it feel knowing that the funds you've raised will support our Hummingbirds?
The Hummingbirds do such an amazing job supporting those people living with dementia. It's wonderful to be able to get behind them. As I walk round Milward House, I see them interacting with our family members. Even for those who are living with very advanced dementia, there's a flicker of light that comes to them as a Hummingbird makes contact. In that moment, they are engaging. Their role is so important in helping everyone to feel calm and contented.
Now that you've done this epic ride, what's next?
I definitely feel encouraged to get back on the bike more regularly. It's opened up an appreciation of some lovely routes through the countryside that I didn't know were there. As for the idea of cycling all the way to Strathclyde House as part of The Pilgrimage next year, well, I'm not sure about that. But we'll see...

If you'd like to contribute to Sid's challenge, please visit Sid's Cycle to Shottermill fundraising page.
Sid's vital statistics:

Total distance: 63.2 miles (101.71km)
Total climbing: 2,736ft (834m)
Total cycling time: 4:31:15 (6:14:29 with stops)
Average speed: 14mph
Calories burnt: 3,994 calories

Sid says, "Spot the cycling geek!"
More from Pilgrims' Friend Society...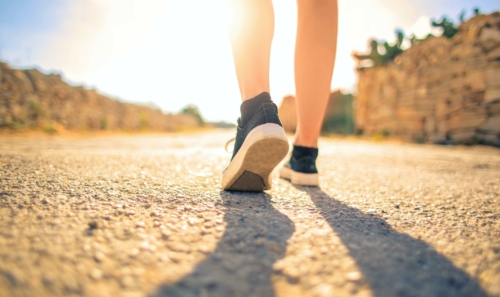 The Pilgrimage
Join The Pilgrimage during 2023 and help raise funds for our Hummingbirds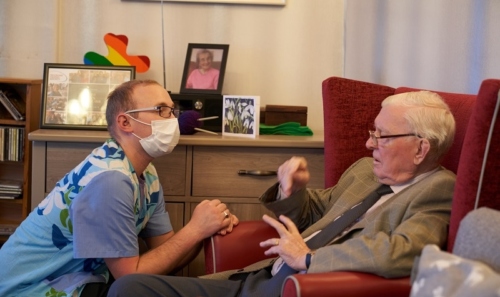 The Way We Care
Our unique approach to ensuring that older people have all that they need to flourish in their later years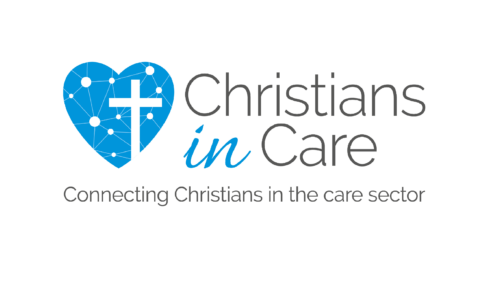 Christians in Care
Pilgrims' Friend Society has launched a new network to unite Christians in the care sector and to encourage more Christians to consider taking on a role in care