Monday 7th June 2021
Our new Managers at Middlefields House
As we prepare to open the doors of Middlefields House, our brand-new care home in Chippenham, we caught up with the two Managers who will lead the home
Emma Hughes – Registered Care Manager
Emma came to us from a nursing background that included almost 10 years as Senior Sister at Burrswood, the famous Christian hospital in Tunbridge Wells. In 2011, attracted by the strong spiritual values of Pilgrims' Friend Society, she joined as Nurse Manager of Milward House, our home in Tunbridge Wells. After 18 months, she moved to Devon to be the Registered Manager of Bethany Christian Home in Plymouth. Now, after almost eight years, Emma has moved to Chippenham to become Registered Care Manager at Middlefields House. She retains her nursing registration.

Asked if she found the move from 24-bed Bethany to the new 48-bed home daunting, Emma said, "Not at all, I am very much at peace about it. Unlike hospitals that are built for the convenience of the medical staff and their work, Middlefields House has been designed for its residents. Although it is a big building, having four households for 12 people means each person will feel they belong to part of the family, not just one in a crowd.

"It's important because our work is all about people. We build warm, loving relationships and I have very fond memories of residents and staff at Bethany," says Emma. "Middlefields House is a big enterprise, and the management structure is different. I'm looking forward to being part of this fantastic team."
The Care Quality Commission (CQC) describes the role of Registered Care Manager as a pivotal leadership role, saying, '…leadership must be rooted in strong values, and based on a clear, shared understanding that it involves accountability for whatever is done in the name of care.'

"Nothing could be stronger than our shared Christian values," says Emma.
Emma would love you to pray:
• That God will guide all the decisions we make, big or small
• That the care we give will give glory to God

Chris Boyes – General Manager
Chris Boyes' career has been in housing management, most recently with Anchor Hanover, a large housing association with accommodation for older people. He managed a series of area teams responsible for repairs and safety. "My role was basically keeping people healthy and reasonably happy in their homes," he says.
Earlier this year he decided to look for something that was different and challenging, where he could use the skills he had developed, but most importantly, where he would be really serving the Lord. Living in Trowbridge, Wiltshire, he was interested in the job in Chippenham but only mildly, until he read about Pilgrims' Friend Society's vision for Middlefields House.

Chris says, "It struck a chord with me. I've done a lot of work over the years in community development in housing and [with the design of four households] could see immediately the value of having a smaller-scale, family approach. It is so completely different and more positive than the stereotype of a large home with lots of people sitting around a big room – to me, it seemed more genuine family.
"What also attracted me was the opportunity to do something with the wider community, to link with churches and other bodies around. It could break down some of the barriers between older people 'out there' and older people in the care home.
"If I'd had any doubts, they vanished during the application process and the interview. We started with reading the Word and prayer – such a contrast to years of secular meetings. What comes over from those who work with Pilgrims' Friend Society is that this is a calling, a vocation.

"Middlefields House is a lovely building, with beautiful rooms, and we will put the heart into it – the love and care."
Chris would love you to pray:

• For wisdom and strength as the work of preparation goes on

• That the Middlefields team would grow together in vision and purpose
Find out more about Middlefields House and our Renewal Programme...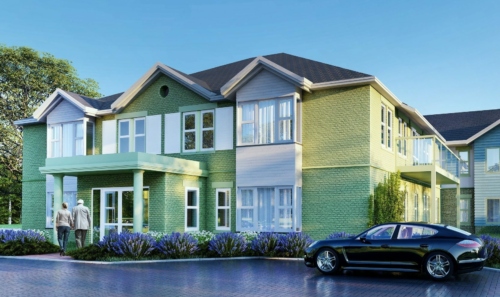 Middlefields House, Chippenham
Opening in Summer 2021, Middlefields House will offer excellent care and support to 48 people, living in four households of 12.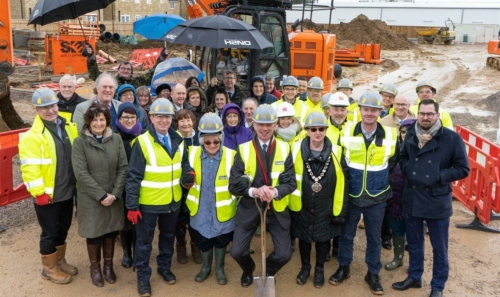 Renewal Programme
The Renewal Programme will see six new care homes built and some current homes upgraded by 2030 in order to be able to offer excellent care and support to older people, and to engage and influence local communities.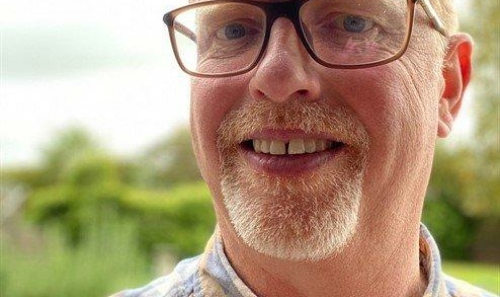 Q&A with Neal Shelton-Green
Neal Shelton-Green has returned to the UK from Canada to join our Renewal Programme as Assistant Director of Operations (Commissioning). He shares why he is passionate about care for older people.