Friday 3rd September 2021
Pulling together
Operations Manager and Coronavirus Lead Vic Stone shares how our care home managers have stepped up to the challenges of the pandemic
When I think of all that our care home managers have accomplished over the past year, I'm astonished. Even in normal circumstances, the role of a care home manager entails huge responsibilities. But the pandemic has pushed our managers further than they would have ever thought possible.
Facing uncertainty
I joined Pilgrims' Friend Society in February 2020 as an operations manager. As an organisation, we have four operations managers who support care home managers in their roles, ensuring they have everything they need to do their job. Shortly after I joined, we all found ourselves dealing with the unknowable force that is COVID.

In the early days, and in the face of national shortages, our managers were anxious about PPE. Overnight, prices went through the roof – a box of 100 disposable masks was being sold for £70. Fortunately, I was forwarded an email from a stationery supply company who had switched to supplying PPE instead. It was then that I became PPE Lead and was tasked with making sure all our homes had the PPE supplies that they needed.

As we rallied round to get PPE in place, the tide of uncertainty kept growing. Managers were deluged with information.At the same time, they had to address a multitude of questions from worried relatives and staff, all the while ensuring that those living with us were being looked after and kept safe.
Supporting each other
One way our managers supported each other was through a weekly team meeting, held over video call. The Operations Team would digest the latest Government guidance with the support of the National Care Forum, the Care Quality Commission and the Care Provider Alliance. In the meeting, we would relay this guidance.

Of course, for managers the meeting was another thing that had to be fitted into an already long and busy day. Many of our managers had never used Zoom before. Yet they all made it a priority to get to grips with the technology and be there for each other. Together, we shared best practice, chatted things through and affirmed one another in the decisions we were making as we faced the challenges together.
"He will cover you with His feathers, and under His wings you will find refuge;
His faithfulness will be your shield and rampart"
Psalm 91:4
Constant change
Over the weeks and months our managers have had to stay abreast of everything from the donning and doffing of PPE, to the roll out of COVID tests, to the introduction of vaccines.
Crucially, they need to pass this information on to their teams. To do this, each manager has introduced a Daily Briefing at their home. It's been an important time for both sharing practical information and ensuring every member of the staff team has felt listened to and supported.
One of the hardest things has been when the Government has published guidance late on a Friday evening and expected it be implemented on the following Monday. This has meant our homes have had no time to prepare. In the case of guidance around visiting, this has been especially difficult. Our managers have had to support residents and their relatives with expectations of what is and isn't possible. They have done a wonderful job of being patient and very understanding!
The power of prayer
Throughout the pandemic, our managers, who are all Christian, have leaned on prayer. I've prayed with them individually and as an organisation we have a morning prayer meeting on Zoom. It's been great to share specific issues and pray them through together. For example, when there was an outbreak in November at Leonora Home in Chippenham and a CQC inspector arrived, I suddenly had a flurry of messages telling me that people were praying. It made such a difference – we could feel the Holy Spirit there with us.
For our care home managers, keeping everyone as positive as possible has been vital. Obviously, this has been difficult. But by supporting each other, praying and looking to God, they have been able to have some really lovely moments with our residents, or 'family members' as we call them. Despite all that the pandemic has thrown at us, life in our homes goes on.
This article first appeared in the Autumn 2021 edition of The Pilgrims' Magazine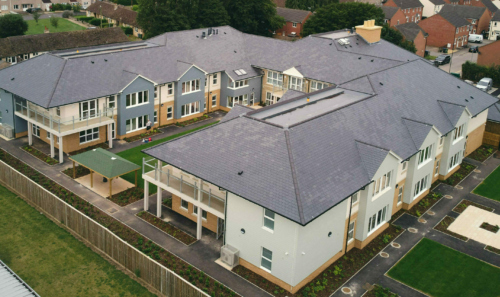 Could you live in one of our Christian care homes? Find out more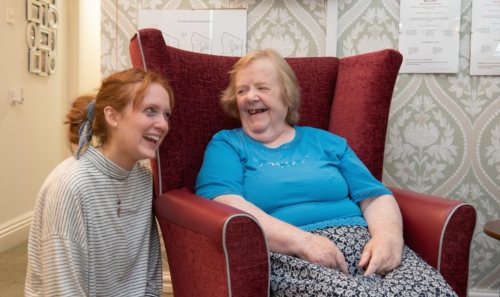 We're looking for great people to join our team. Could you come and work with us?