Monday 23rd May 2022
Super fluffy animals
Our family members at Shottermill House in Haslemere have been enjoying some creature comforts
At Pilgrims' Friend Society we plan our activities around the interests of those who choose to live with us. So when one lady living at Shottermill House in Haslemere told us she just wanted to stroke a furry creature and that it was something she really missed, we made it happen.

Calling on the support of local business The Pony Pals, we welcomed in hens, ducks and guinea pigs to our care home. The activity proved extremely popular with our 'family members', as we call those who live with us, as many have owned pets over the years.
There was lots of laughter as our family members met their visitors, including chicken races and a surprising moment when a duck and chicken jumped up onto Beryl's table.

Deborah Callewaert, our Activities & Community Engagement (ACE) Facilitator at the home said, "What was really lovely was how even the family members who initially didn't want to stroke a guinea pig decided they wanted join in and have a cuddle and really enjoyed it."

Once the animals had been in the lounge, they were taken around the home so that everyone got to say 'hello'.
And these haven't the only animals to visit the home in recent times. Volunteer Susan kindly brought in a clutch of baby chicks for everyone to enjoy, including Registered Care Manager Babi.

Thank you to everyone who worked so hard to bring this experience to our family members.
Find out more about life with Pilgrims' Friend Society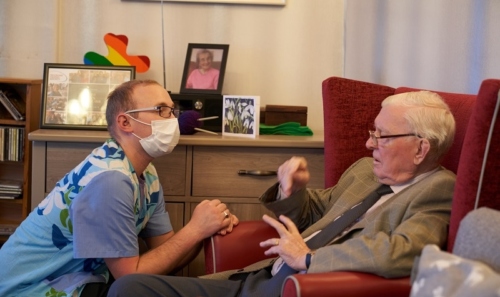 Our unique approach to ensuring that older people have all that they need to flourish in their later years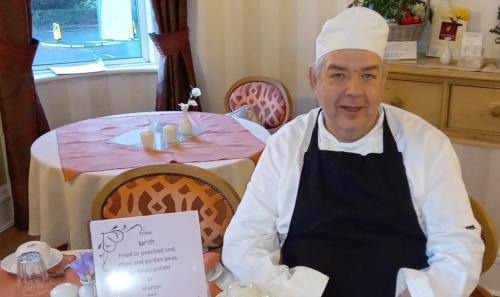 With a CV that includes serving afternoon tea to Prince Charles at Bettys, Craig brings a wealth of experience and talent to Emmaus House, our home in Harrogate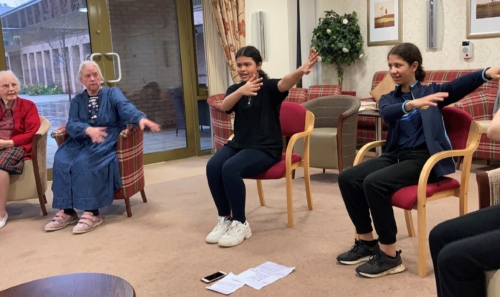 Those living at Pilgrim Gardens have been learning some hot new moves thanks to two talented young students from a Leicester-based creative dance company