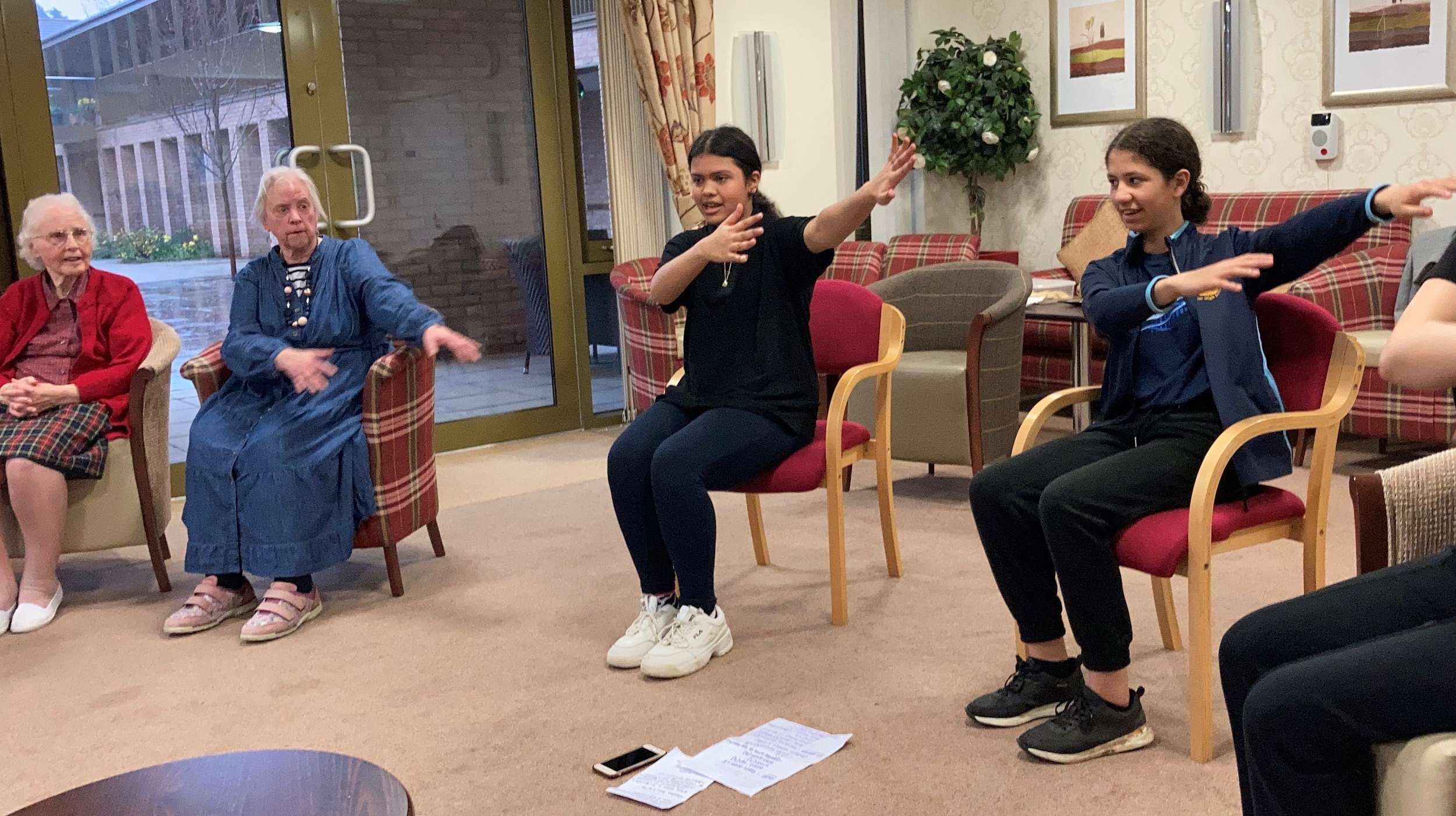 Friday 25th March 2022
Strictly come (armchair) dancing
Those living at Pilgrim Gardens have been learning some hot new moves thanks to two talented young students from a Leicester-based creative dance company
The rain may have been bucketing down but inside the lounge at Pilgrim Gardens our dance participants were transported to an exotic world of Latin beats. This was the second of a four-week series of dance workshops led by Yara, 12, and Dorian, 13, visitors from creative dance company Moving Together.
The workshop forms part of the students' Silver Arts Award, a national scheme which encourages young people to engage with the arts and build creative and leadership skills.
Under the students' expert guidance, our dancers reached, flexed and even shimmied to the accompaniment of Latin numbers like Jump In The Line (Shake Senora), Sway and La Bamba, all while seated in the comfort of their armchairs. You can watch a video of the group in action here:
Pat is one member of the Pilgrims Gardens community who is taking part in the workshop. She said, "When we met the girls, we couldn't believe they were only 12 and 13. They were so confident and self-assured. It is lovely to be able to support them in working towards their award."
The dance workshop highlights the value of connecting across the generations – something we're encouraging people to do as part of our Friendship Is Ageless campaign. For Yara and Dorian, it has been an eye-opening experience that has helped them grow in confidence. "We were so nervous when we started. We thought they might not be able to do a lot, and that they might not want to listen to us because we're younger," says Yara. "But everyone is very friendly and they laugh a lot. We've been surprised by how energetic they are. They've exceeded our expectations!"
For Yara and Dorian, a big part of their motivation is to share the enjoyment they themselves find in dance. Dorian says, "When I'm dancing, it takes all the stress away. I'm not thinking about my homework or anything else, I'm just in the moment. We wanted to share the joy of dance."
One challenge the students experienced was knowing where to pitch their routines. "We've never done armchair dancing ourselves before so we've had to be creative," says Yara. "We didn't know how much they would be able to do or remember. It's been a learning process."
Collaboration has been key to getting things right. Before the girls started the workshops, they visited Pilgrim Gardens to find out what those living there might like to do, with participants opting to try a different dance style each week. Every session also includes a feedback slot that helps the students to revise and develop their ideas for the coming week.
Darcy Kitchener is Head of Engagement at Moving Together and accompanies the students on their visits. She says, "As well as growing in confidence, the cultural exchange aspect of the workshops has been significant. In the first session the girls went round asking everyone what their favourite musical was and they hadn't heard of any of them, even things like The Phantom of the Opera or Les Mis! Now they have the inspiration for some new things to try."
The initiative by Moving Together is funded by De Montford University with the aim of raising aspirations and providing opportunities for young people to take part in dance who might not otherwise be able to afford it. Each week, Yara and Dorian attend a three-hour dance session on the university campus.

Our campaign Friendship Is Ageless encourages people from different generations to connect. If you run an arts initiative for younger people why not get in touch with a care home or housing scheme for older people near you and see if there's a way you can connect?
Find out more about Pilgrim Gardens and those who live there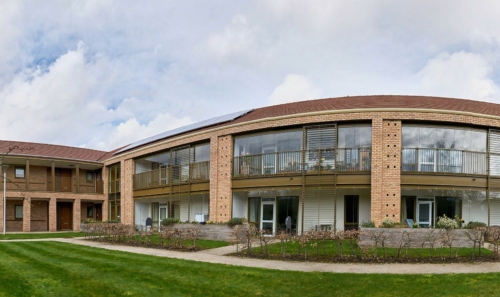 Pilgrim Gardens is an award-winning independent living housing scheme built in 2013 in Evington, Leicester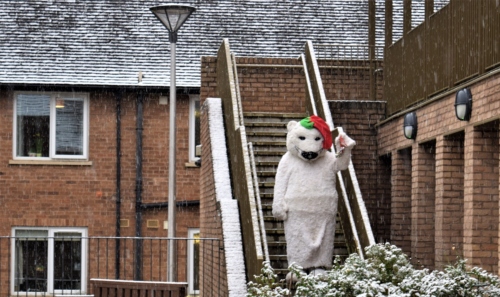 Osy, who lives at Pilgrim Gardens, appeared in our carol singing video wearing a polar bear costume. We found out more about the man behind the furry mask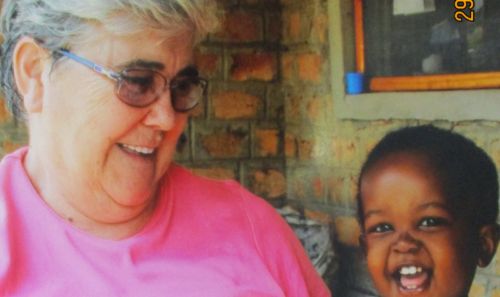 Marian, 77, spent 15 years working as a missionary at a children's centre with New Hope Uganda. She now lives at Pilgrim Gardens, our housing scheme in Leicester