Thursday 9th December 2021
Meet the Catering Manager… Craig at Emmaus House
With a CV that includes serving afternoon tea to Prince Charles at Bettys, Craig brings a wealth of experience and talent to Emmaus House, our home in Harrogate
Making trifle with my Nana – that was my first experience in the kitchen. My Nana had been a caterer at The Sun Pavilion in Harrogate's Valley Gardens and was a strong influence on me. We'd make our trifle with tinned fruit, usually fruit cocktail. For me, seeing the final product was always the best bit.

After school I went on to do Catering at the Harrogate College of Arts and Technology. My first job was actually in front of house at Dower House in Knaresborough. I wanted to improve my waiting skills and I found I really liked the interaction with the people.

I then went to work at Bettys – Harrogate's famous tea rooms. It's such a small space but it is so incredibly popular, I was rushed off my feet from 10am to 5pm. I was Assistant Manager there for six years.

On one occasion Prince Charles came to visit. Bettys runs a Trees for Life scheme and he came to celebrate the planting of the one millionth tree. We served him afternoon tea on what happened to be Valentine's Day and he came over to say 'hello'. After that, we had a Valentine's dinner to cater for – that was a very busy day indeed!

One of my favourite things about working at Bettys was the Ready Steady Cook style challenges we did on our team days. I'm a bit of an Ainsley Harriott – I enjoy the creativity of throwing ingredients together.

My partner and I had the idea to set up an organic fruit franchise. When this didn't work out, I decided to go into caring. I trained as a Carer and then became a Senior Carer, working with adults with mental health problems.
My mum developed Alzheimer's Disease and vascular dementia. I wanted to cut back on my shifts so that I could help support her. That's when I started catering again, taking on a role with a Methodist Housing Association (MHA) care home.
I enjoyed working with MHA and even became a Chief Coach. This involved supporting catering teams across lots of their care homes. Deep down I was hankering for my own kitchen. That's when I saw the job advertised at Emmaus House.

It's been brilliant to be able to devise my own menus. I listen to what our family members would like and then put together a menu to reflect their choices. We've recently started our winter menu cycle featuring things like lamb's liver, bacon and onions, smoked haddock and creamy vegetables and sausage casserole – real winter warmers.
Recently I made a tasting menu of Christmas treats. Family members tried out some homemade petits fours and decided what they'd like over the festive period. They went down a storm and included chocolate and orange truffles, peppermint creams and vanilla and cherry fudge.

After I've finished in the kitchen, I'll always come out and sit in the dining room to do my paperwork and family members will drop by for a chat. Christine is a bit of a foodie, so she always appreciates the effort I put in. There's one lady called Margaret who used to attend a club run by my mum. I recognised her from way back – it's nice to have that connection.

There are a couple of kitchen assistants who work alongside my on different days. When I am not there, they'll take the reins. There are lots of opportunities to step up and take on responsibility of running the kitchen, or develop a special interest. One of our kitchen assistants is becoming a dab hand at making birthday cakes.

To work in catering, organisation is crucial. It's not just about the cooking, you're also responsible for planning the menus and ensuring all the food is ordered. You have to be very single-minded and focused.

When I'm not at work, I really like to do photography. I also have my own YouTube channel and post up videos of walking tours. I think everyone needs to have some creativity in their life!

Think you could work at Emmaus House? Find out more and browse the latest jobs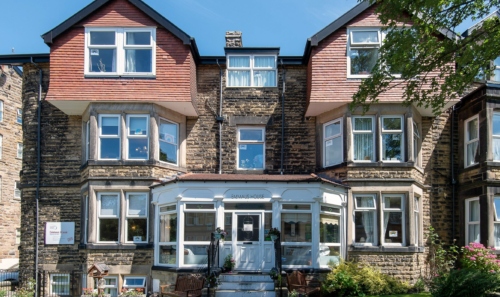 All the details on Emmaus House, our care home in Harrogate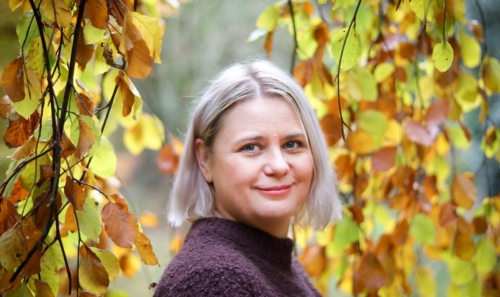 Sylwia is a Senior Carer and Care Team Leader at Emmaus House, our home in Harrogate. She told us all about her passion for care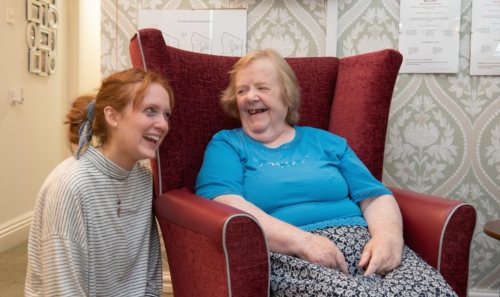 We're looking for great people to join our team. Could you come and work with us?