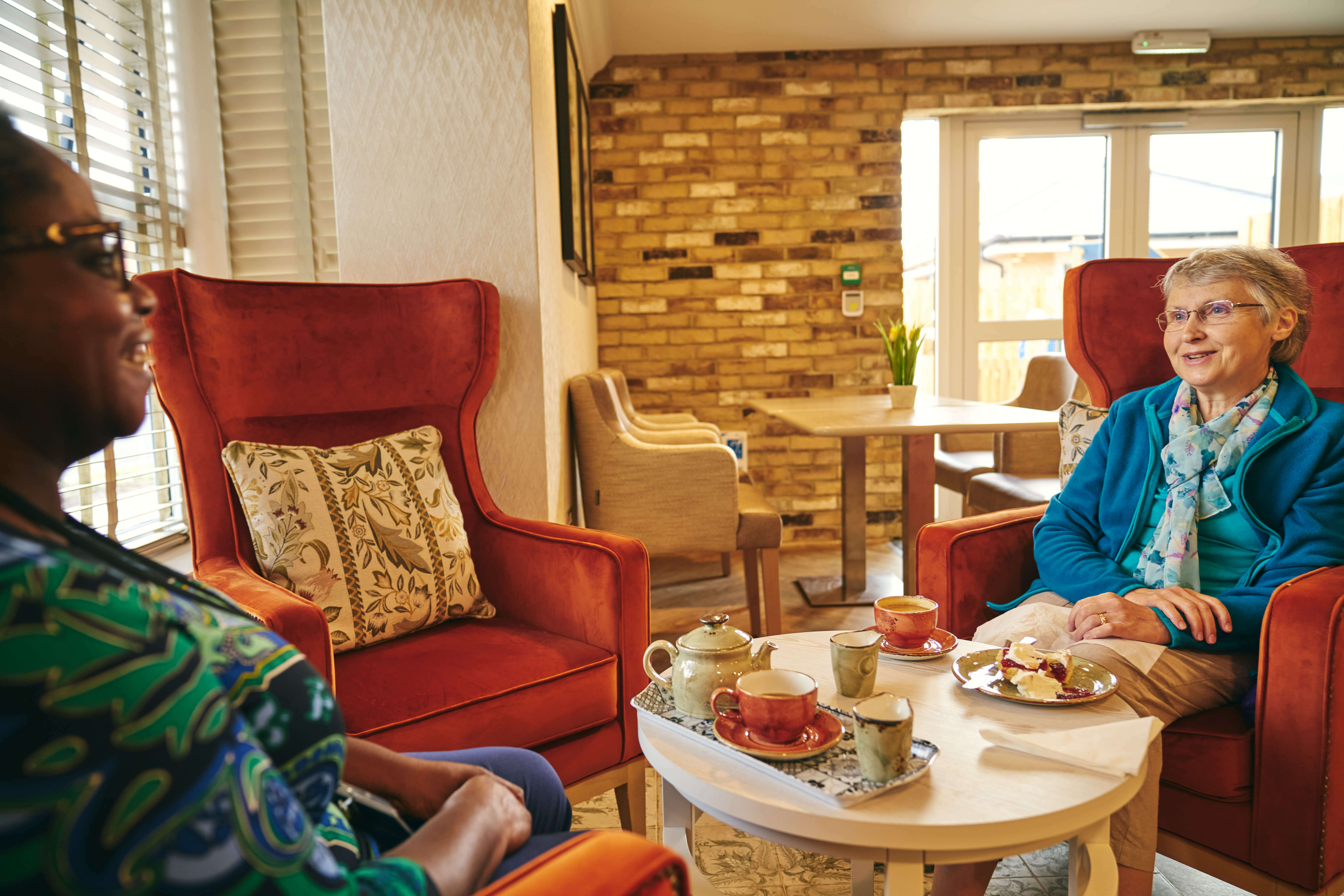 Monday 28th March 2022
The Harvest Coffee Shop - now open at Middlefields House
The coffee shop is part of Middlefields House, our award-winning care home development in Chippenham, and is open to all
"We really want the local community to feel like the coffee shop belongs to them," says Nathan Barnes, Hospitality Manager at Middlefields House. "Drop by and you'll find a warm welcome and a relaxing atmosphere in which to enjoy a drink and a bite to eat."
Located to the left of the Reception desk as you go through the main double doors, The Harvest Coffee Shop exudes a cosy living-room style vibe. There's a choice of seating, from wing-backed armchairs with velvety orange fabric to cushioned dining chairs and padded benches. For added comfort, grab one of the plethora of cushions which feature bird and botanical designs.
Warm lighting, vintage-style tiles in muted hues, wooden floors and bare brickwork all add to the coffee shop's homely, down-to-earth feel.
The Harvest's coffee comes from The Triple Co Roast, based in Bristol, where beans are ethically sourced via direct trade with farmers. Posh teas are also available in a rainbow of flavours and there's a selection of cold beverages.
At the cake counter the choice changes daily – you'll find traditional favourites like coffee and walnut cake, lemon drizzle and Victoria sponge, with gluten-free and vegan options also available. The café has just started serving a menu of light lunch options and plans are afoot to expand the range still further.
One person to enjoy the new coffee shop is Gemma Haddow, who works at the local doctor's surgery. She says, "It's the perfect place for me and my colleagues to pop into on our break. Since it opened, we've been every day!"
A coffee shop where community connections can be made is integral to the vision behind Middlefields House. As a charity, we're committed to championing the needs of older people and we hope that the on-site coffee shop will help bring young and old together. The care home also has a small playground to cater for the youngest visitors.
At Middlefields House, care is designed around a 'household model', with high-quality, personalised care available for up to 48 older people in four households of 12.
Opening times: The Harvest Coffee Shop is open Monday to Sunday 9.30am-3.30pm.
Parking is available outside the care home itself, with some additional availability on nearby roads.
For all the latest on The Harvest Coffee shop visit the Facebook page for The Harvest Coffee Shop
To find out more about what happens day-to-day at our care home, visit the Facebook page for Middlefields House
Read more about Middlefields House, Chippenham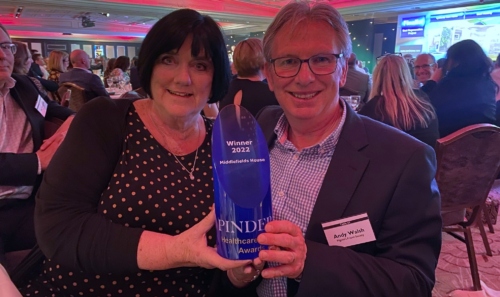 Middlefields House was awarded the Pinders Healthcare Design Award 2022 for Best Architectural Design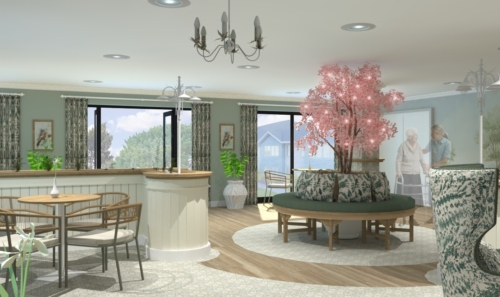 Our Renewal Programme is an ambitious £46 million project which will include the building of six new state-of-the-art care homes.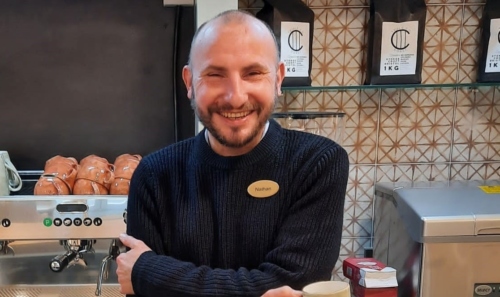 Nathan Barnes is part of the team at Middlefields House, our new care home in Chippenham. We caught up with him to find out more about the role and how it's going so far