Tuesday 30th November 2021
Meet the Manager... Nathan Barnes, Hospitality Manager
Nathan Barnes is part of the team at Middlefields House, our new care home in Chippenham. We caught up with him to find out more about the role and how it's going so far
"I joined Middlefields House in May 2021, before the home opened in August. Before that I'd been working as a recycling loader and binman in the Cotswolds. It was very physical work for four or five hours each day.
"My background is in the hospitality industry. I started out as a bar man and worked my way up to management level. Over a period of about 20 years, I worked for many of the big chains. I've worked in pubs and hotels all around the South West, including in Bristol, Southampton and Highworth (near Swindon).
"As I went further into my Christian faith, I lost my passion for working in this sector – I've seen the devastating impact alcohol can have on people's lives, including its close associations with gambling. Although I managed to evangelise on a daily basis, I got to the point where I felt I couldn't work in pubs and bars any longer and that's when I moved to refuse collection.
"I have Type 1 Diabetes, and so at the start of the pandemic I had to shield. After about 15 weeks at home, my mental health was suffering so I got myself signed back on. However, I was then diagnosed with Sjögren's Syndrome, a rheumatoid condition which can cause chronic fatigue. I was starting to struggle with the physical nature of the work.
That's when I saw the Hospitality Manager role at Middlefields House advertised on a jobs website and I thought 'I wonder...'
"I was delighted to be offered the position. In my role I oversee the Reception, Catering, Housekeeping and the Laundry at Middlefields House. I also share the oversight of Maintenance with our General Manager. A big part of my role will be overseeing the coffee shop at Middlefields House, which will be open to the public.
"We've called it the Harvest coffee shop. The name not only links to the local area (the home is situated on the Cornfields estate), but also ties in with the biblical idea of spiritual harvest. I'm looking forward to it being a place where we can welcome members of the public in, and start getting to know them, including sharing our faith. I hope the name will be a talking point.
"To prepare, I received specialist barista training, along with the coffee shop team members. Our beans will come from a local roastery in Bristol called the Triple Co. Roast, which sources its beans via direct trade from Brazil. When I was in the pub trade, the idea was that you made it as quickly as possible.
Here, there's definitely a bit more finesse! "One of the things I've really loved about being in the home is getting to know some of the family members. Spiritually, it's so encouraging being around older Christians, hearing about the things they know and share. I've enjoyed sitting in with the Daily Devotions sessions and I've even led one myself – I was nervous about doing it but I'm sure I'll get more confident as time goes on.
"As a staff team, I feel like we're all finding our way here together. Lots of the team are new, and the building is new for all of us. We're on the journey together."
In his spare time, Nathan:
• Goes for a 5-10km run three times a week. Worship songs like 'We Are The Free' by Matt Redman and 'Let it Be Known' by Soul Survivor help him to keep going
• Is learning to play the drums and has joined the worship band at church
• Manages a local Diabetes UK Facebook page
Nathan would love you to pray:
For his health, as his medical condition can leave him feeling very fatigued
Find out more about Middlefields House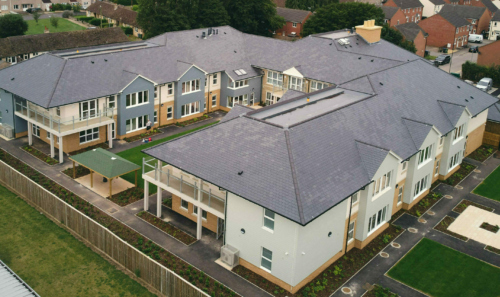 Our brand-new care home Middlefields House offers excellent care and support to 48 people, living in four households of 12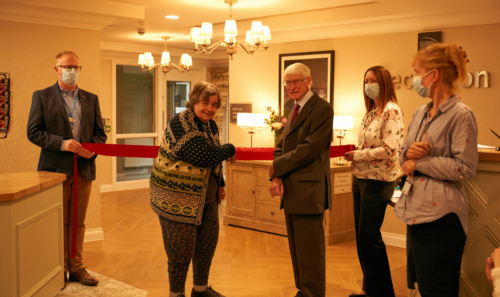 On Saturday, 2nd October, supporters, friends and staff of Pilgrims' Friend Society gathered to give thanks to God for our new home Middlefields House and to declare it officially open!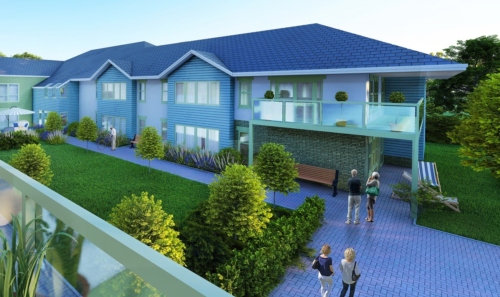 As we prepare to open the doors of Middlefields House, our brand-new care home in Chippenham, we caught up with the two Managers who will lead the home