Wednesday 5th May 2021
Time to put on the armour of God, as Minister moves to legalise euthanasia
Louise Morse
Amidst the flurry of the inevitable political shenanigans, you may have missed a little piece of good news. It is an announcement by MP Danny Kruger that he is to launch a new All-party Parliamentary Group to stand against the campaign for a change in the law that bans assisted suicide. It comes not a moment too soon as the Secretary for Health and Social Care, Matt Hancock, announces he hopes to boost the case for legalising assisted suicide with statistics from the ONS showing how many people have killed themselves for medical reasons, presumably to show that there is a demand for it. He now believes that 'it is important that public debate is informed by the best statistics.' It is a significant shift, as up till now the debate has always been centred on morality and ethics, particularly the need to protect vulnerable people from being pressurised.
The origins of the 'Dignity in Dying' organisation lie in the eugenics movement, that believes not all lives are worth living. It is the antithesis of our Christian belief that Christ died on the cross to take our sins upon Himself because of the value of each soul to God.
Voluntary euthanasia is the killing of a competent person with their informed consent; involuntary euthanasia is killing without the person's consent. Assisted suicide is providing the means whereby a suffering person may kill themself. In countries where it has become law its scope has crept from those who are terminally ill to those with depression, babies with disabilities, and even patients whose physicians decide it is justified by their quality of life. In Belgium doctors have decided it is their right to decide and do not inform the patient or their families.
If it became law in the UK, it's likely that doctors would be obliged to make sure that all of their terminally ill patients know that it was an option. 'How many terminally ill patients would then perceive the option of medical suicide as a duty?' asks John Wyatt in his book 'Right to Die? Medical costs are clearly a consideration. In Oregan, health insurance companies are offering to pay for voluntary euthanasia, but not medical expenses. A major Canadian newspaper referred to a study showing that, 'Canada's medical-aid-in-dying law could save the country's health-care system as much as $138.8 million a year, depending on the number of people who chose to hasten their deaths with the help of a doctor or nurse … and could result in substantial savings.'
Dr Regina McQuillan, an Irish palliative care consultant takes issue with the name of the Bill, saying it "undermines" the palliative care process. "Most people in Ireland die with dignity, whether they get dignified care in their homes or through palliative care. We do not need this legislation to die with dignity."
Those last days and hours of our lives can be more intense and rewarding that at any other time. Professor Wyatt echoes our experience when he writes, 'The end of our lives on this earth may be transformed by God's grace into an opportunity for growth and internal healing.' Home Manager Emma Hughes, a nurse and specialist in end-of-life care, says, 'I have seen God's grace poured out in this way, time and time again.' Emma is a contributor to our booklet, 'What Matters in the End', available (£3) from https://www.pilgrimsfriend.org.uk/resources/what-matters-in-the-end.
We are told to do good and seek justice, (Isaiah 1:17). We can ask our MPs to support the new All-Party Parliamentary Group and to oppose Matt Hancock's latest push.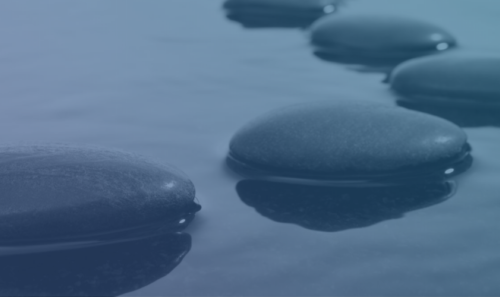 Louise Morse is a trained Cognitive Behaviour Therapist with expertise on issues facing older people, including dementia.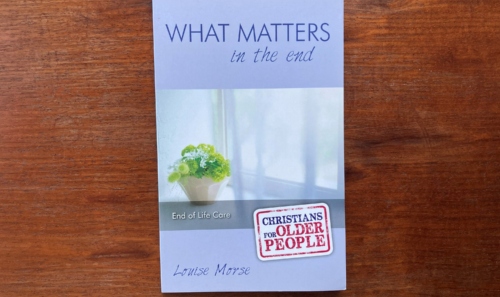 In this booklet various medical practitioners provide a christian guide to approaching the various practical, spiritual and psychological issues around end of life care.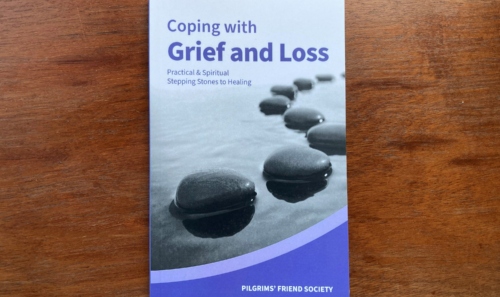 Written within a Christian context, this booklet looks at the impact of grief and loss and explores key stepping stones to help the reader navigate the tricky waters of bereavement.