Friday 3rd September 2021
What's next for our Renewal Programme
Following the opening of Middlefields House, our thoughts, prayers and planning turn to Worthing, the second of our Renewal Programme locations. Matt Kisler, our Homes Review Property Manager, explains

Our Renewal Programme will see six new care homes built and some of our current homes upgraded by 2030. We are now looking for a site in the Worthing area to build a new care home which will be a replacement for the Pilgrims' Friend Society home in Brighton that closed at the end of 2019, and as a replacement for the current Koinonia home in Worthing.
Koinonia is a well-established and in-demand home that has provided Christian care to older people in Worthing in a group of converted Victorian houses for the past 44 years. We announced that we are working together in February 2021 and staff and trustees from both charities have been meeting together regularly to pray and plan.
What will the new home be like?
We are using the research and planning that informed the design of Middlefields House for the new home in Worthing. By now you may be familiar with the household model that we're using in our Renewal Programme homes which sees 48-bed buildings split into four households. Each household will have 12 residents who have their own room and ensuite and a communal lounge and dining space. We're also exploring ways that the home can be connected to its local community; at Middlefields House this is through a café, hair salon, and children's playground, and we will look to provide something similar at the new home in Worthing.
This way of setting up the home also allows for individual care in a homely atmosphere. and allows those who live there to build friendships within a smaller group, easing the settling-in process for newcomers and allowing staff to really get to know those whom they are caring for. We've also seen from this last year that infection control is essential in care homes. While all our homes have excellent measures in place, the smaller households reduce even further the likelihood of transmission across the whole home.
Where are we now?
We are searching for a suitable site in or around Worthing. Our earlier interest in a site in Findon ended when it became clear that we would not get planning permission to build the size of home that we need.

As well as allowing us to build a facility that offers excellent Christian care in a modern, purpose-built environment, the site that we are seeking needs to be in a location that is accessible for staff, visitors, and volunteers, and have enough space for parking and gardens.

Please join us in praying
• for the right site to become available and for favour with the relevant decision-makers
• for the finances needed to fund the scheme
• for the teams planning and directing the project as they take the lessons they've learnt from Middlefields House on to this next project

Although we have been thinking about, praying, and preparing for this new home, it is still early days. A project like this is complex and so with the process of purchasing a site, getting planning permission, and then building the home, we expect it won't be open for another three to four years from now.

We will bring you updates of the project as things develop. You can also keep up to date with all things Pilgrims' Friend Society by signing up to our monthly email Family News.

This article first appeared in the Autumn 2021 edition of The Pilgrims' Magazine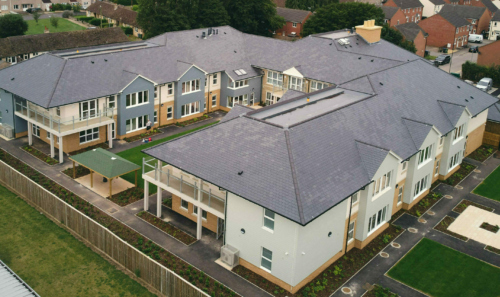 Opening in Summer 2021, Middlefields House will offer excellent care and support to 48 people, living in four households of 12.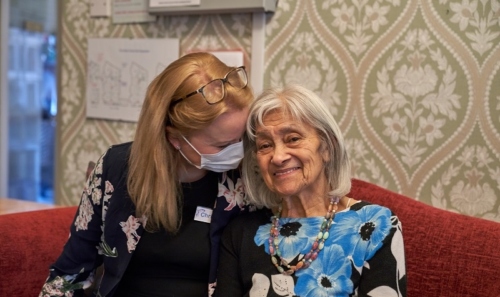 Our unique approach to ensuring that older people have all that they need to flourish in their later years.