Monday 14th June 2021
Zooming in for poetry time
"I love poems. They're a wonderful way to make people feel happy about their past, their present and their future."

Volunteer Ann Stevens is a regular volunteer at Bethany Christian Home, Plymouth, and a big believer in the power of poetry to stir the soul. Due to Covid-19 restrictions, Ann hasn't been able to visit the home as usual. So instead, she's been keeping up the connection via Zoom, leading devotions sessions (including a short talk from the Bible, prayers and hymns) twice a month.

When Sam, our Activities, Community and Events (ACE) Facilitator at Bethany asked if would like to lead another activity via video call, Ann suggested a poetry morning.
Ann says, "Poetry is something I've enjoyed since childhood. I'm 77 now and I still remember the poems I learnt at school. I thought this would be the same for lots of those living at Bethany."
So far, Ann has led two poetry sessions, appearing on the big screen in the Bethany lounge. Ann says, "I chose poems I thought those at Bethany would know too, or at least be able to relate to."
Her first session included 'Leisure' by William Henry Davies, with its opening couplet:
'What is this life if, full of care,
We have no time to stand and stare'
She also read the words of 'Time', a song by the comedienne Joyce Grenfell. "It speaks of moving through the stages of our lives and finding that time gets less and less until we reach the stage when we're old and just have only the minute we're actually in," says Ann.
For her second session, she chose poems with a Spring theme in-step with the season, including Wordsworth's 'I wandered lonely as a cloud.' Ann says, "It's such a hopeful poem – it always makes me want to fill the house with daffodils!"

Ann's selection also included a nonsense rhyme about a lady who has a bad attack of hay fever, raising smiles.
Ann says, "I've been missing going into Bethany very much over the past year. Although Zooming in isn't quite the same, it's the next best thing. I'm looking forward to the day when we can all be together again in person."
Could you or a loved one come and live at Bethany Christian Home? Find out more about life with us: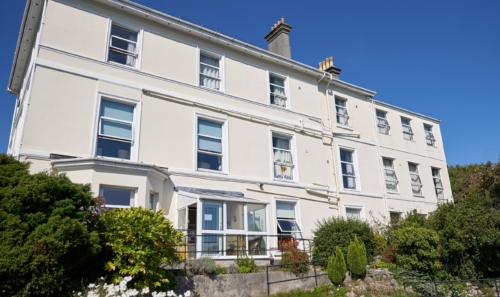 Bethany Christian Home is a 24-bed residential care home in Plymouth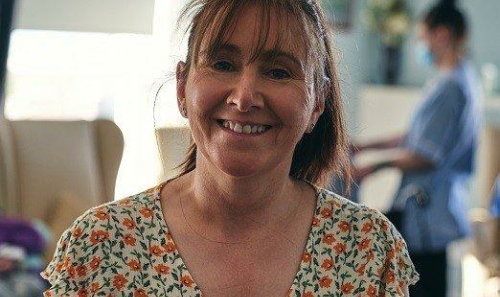 Gloria has been part of the care team at Bethany Christian Home, Plymouth for over 25 years. We found out how she first got into care and why she loves being part of the family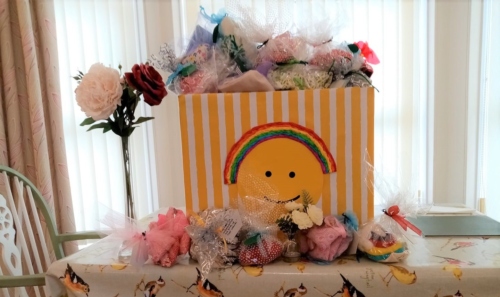 How a box of goodies made with love is helping to keep spirits high at our home in Plymouth