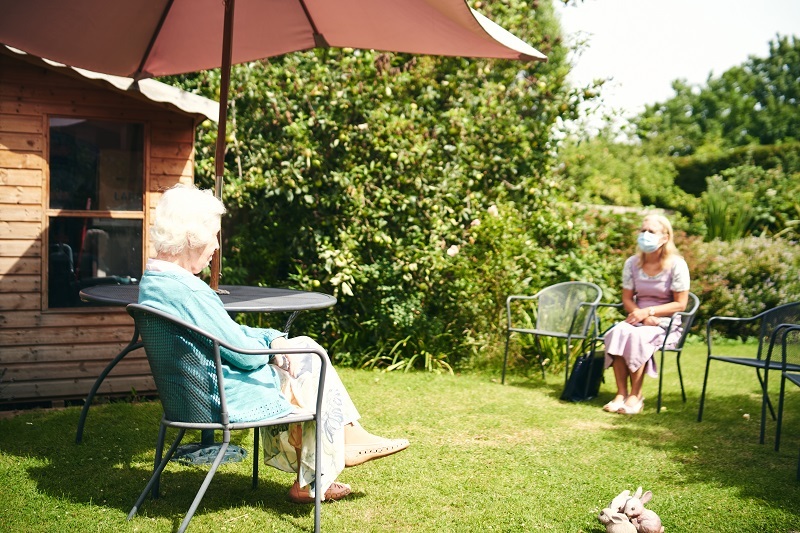 Friday 11th September 2020
5 reasons why a Pilgrims' Friend Society care home is a safe place to be during a pandemic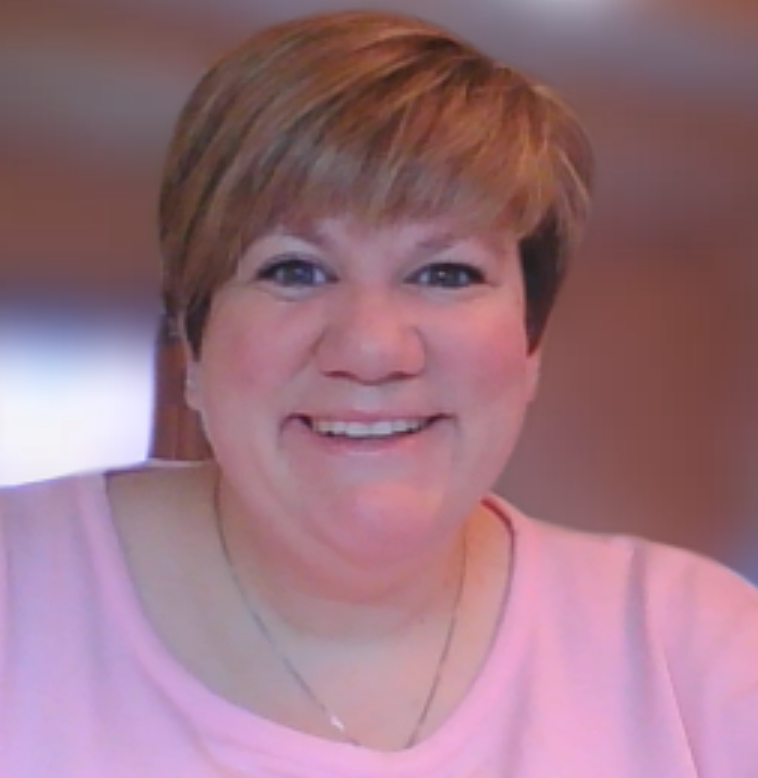 Victoria Stone, our Operations Manager and nominated Coronavirus Lead, explains why are our care homes are safe and vibrant places for older people to live
During the coronavirus pandemic, care homes have been very much in the spotlight. While there have been many positive stories about care homes, a lot of negative stories have also been reported.

At Pilgrims' Friend Society, our care homes continue to be secure and loving communities where older people can thrive. In fact, recent statistics from the ONS indicate that older people who live in care homes are actually safer than those living at home.

To help us manage the challenges posed by the pandemic, we appointed our Operations Manager Victoria Stone as our official Coronavirus Lead. She explains the measures we've put in place to keep people safe, and shares how our teams are working hard to ensure our homes are wonderful caring places to live.


Safety is our top concern
Our staff are so protective of our family members and want to keep everyone safe. We're vigilant about hygiene and have all the safeguarding measures in place, including the wearing of PPE by staff members and regular handwashing and cleaning routines. All our staff are tested weekly and residents are tested every month. When someone comes to live with us, we care for them in a "protective bubble" for 14 days, and we've found ways to make sure newcomers feel welcome while staying safe – for example, existing family members will come and sit in the corridor and have a chat through an open door from a safe social distance.

We know how important it is for family members to see their loved ones and we're welcoming in visitors, while putting safety first. In line with Government guidance we've limited visits to one visitor per resident. We know this can be hard for families, but by restricting visitor numbers we're minimizing the risk of infection. Over the summer there have been lots of garden and window visits and as the weather gets cooler, we're looking at ways to make indoor visiting possible.
The fact that we haven't had any cases among those living with us for several months shows how good our protective measures are, and should there be an outbreak, we have all the virus control procedures in place to make sure the infection is contained.

Our homes are loving Christian communities
For older people living at home alone, loneliness can be a huge problem, and lockdown conditions can make things even more difficult. Those receiving care in their own home might only see a carer two or three times a day. With us, no-one is ever left alone or isolated. There are people around all the time, sharing family life together and enjoying spiritual encouragement. Our morning devotions still take place, either led by staff or pastors or volunteers from local churches dialling in via video call. Whenever you step into our homes, you can feel the Holy Spirit at work. Our staff are going out of their way to be even more loving and kind towards our family members. They'll make the time to sit and chat with them, including joining them at mealtimes, and they're always checking if anyone needs anything.
The other day I was visiting Milward House and saw a lovely example of how our family members are being cared for. A lady living with dementia started calling out 'Take me home'. Our member of staff was quickly by her side to reassure her, explaining to her that she'd just woken up and asking if her what she wanted to do now – to listen to the radio, maybe, or have a cup of tea. It was lovely to see. This the kind of loving support our family members experience every day. There is always someone there to soothe them if they are feeling anxious.

We're keeping up connections with loved ones
As well as welcoming in one named visitor, we're making the most of technology to make sure those living with us feel connected to family and friends. All our homes have at least one tablet which residents can use to make and receive video calls. Our staff are doing their utmost to make this readily available. Some of our homes have introduced rotas, with ad hoc calls accommodated too. It's been making an enormous difference. If you can't see you family and friends face to face, this is the next best thing. One of our homes is looking forward to celebrating a family member's 100th birthday next week, with a big screen set up so that friends and family can join the party via video link. It's important to us that these big family occasions can still be celebrated.

All our homes also have their own Facebook pages and having been posting photos and videos of life in our homes. It's really nice for people to see what they're loved ones are up to.

We make sure basic needs are met
As part of life in our homes, everyone's basic needs are provided for. Mealtimes are regular and our catering teams work hard to create healthy and appetising food, that looks lovely and accommodates residents' dietary needs. Our staff make sure medications are taken on time and provide support with bathing and other aspects of personal care, including dressing, washing and mobility. Those living in our homes are comfortable and well provided for, and so for relatives there's real peace of mind knowing their loved ones have everything they need.


Life with us is fun
Throughout the pandemic, we've been making sure our programmes of activities can continue, led by our Activities Facilitators. Those living with us can take part in arts and crafts and gardening, and stay fit with armchair exercises. We know that these activities play an important part in supporting the emotional and spiritual well-being of those in our homes. Recently, many of our homes having been having fun with summer holiday themes – Milward House had a visit from an ice cream van, Bethany Christian Home went to Mexico, with pinatas and sombreros aplenty, Leonora Home paid a visit to France, which included a virtual tour of the Eiffel Tower, Emmaus House enjoyed some seaside fun. Our homes are fun places to be. Life is being lived here.

Could you or a loved one benefit from joining one of our care homes? See our Locations page for details.