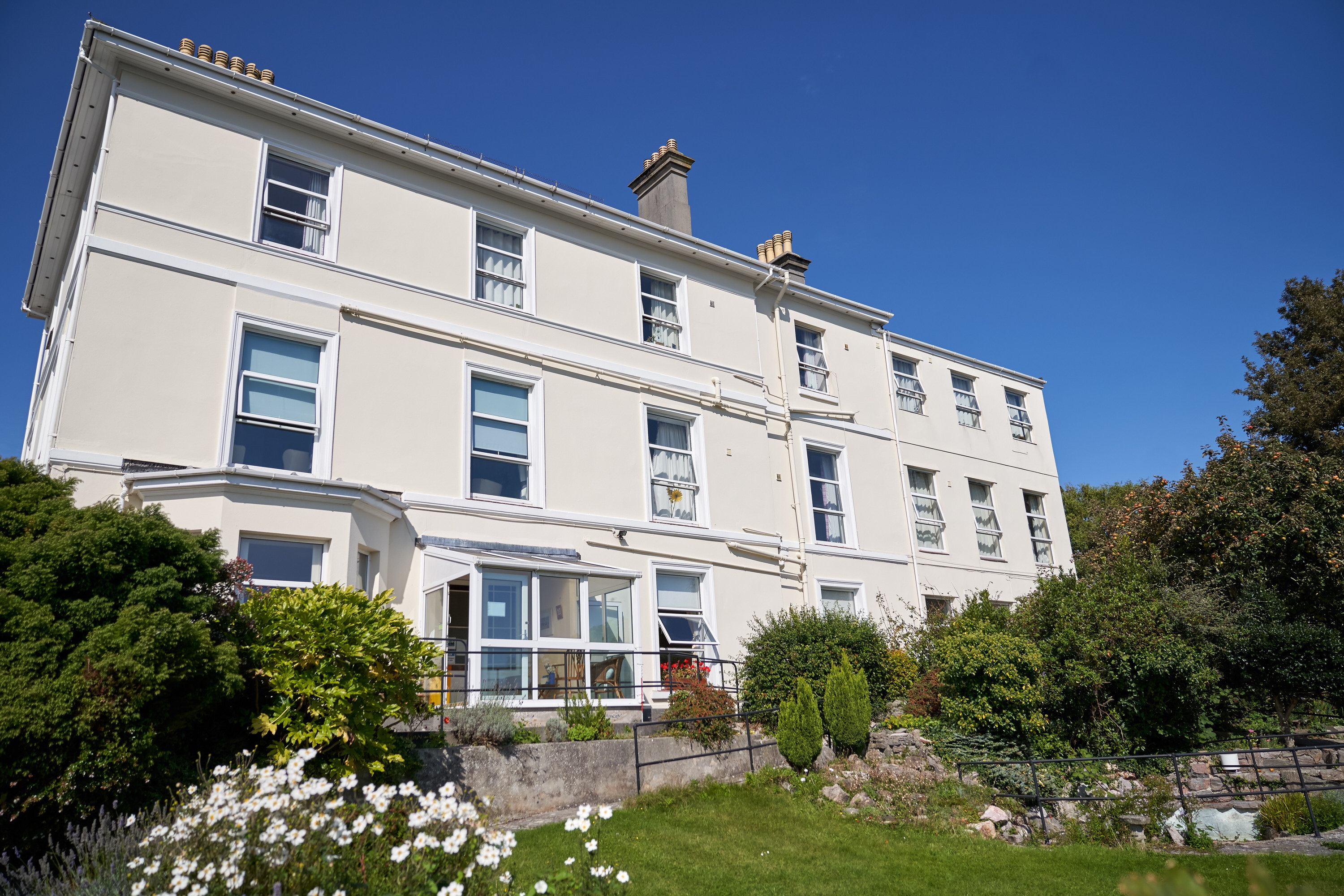 Monday 3rd August 2020
A Day in the Life of… Maintenance Officer Brian
Brian Chown is Maintenance Officer at Bethany Christian Care Home in Plymouth. His hard work has been recognised by Plymouth County Council, who named him Ancillary Worker of the Year in 2018. We found out about a typical day in Brian's life.
Brian's day begins with a cycle ride from home through the local woods. "It cheers me up no end!" he says. He arrives at the Bethany home at 8.30am and has a cup of tea before starting work at 9.00am. The first thing he does is check the maintenance book for entries made by staff over the weekend for his attention on Monday. (If anything major goes wrong over the weekend he is called in to fix it.) After prioritising any jobs that have arisen, which could be a blocked toilet, or a faulty hot water system, he turns to more routine tasks such as changing light bulbs, or fixing a faulty bedside lamp.
Each day he rigorously inspects the home from top to bottom, accompanied by Pilgrims' Services Check Sheet. This includes checking the temperatures on the boilers, the plumbing and the electrics throughout the home, the fire panel, the alarms (if any) on the weekend, the lighting, the communal areas – everything. If he finds anything major, he will draw up a programme for it, but takes pride in fixing most things himself. Manager Emma Hughes says that the Bethany home is known for its low expenditure on maintenance call-outs because Brian tackles most of the challenges himself. Where work has to be contracted out, he leads in sourcing best value and service.
At 10.40am he joins other staff for a cup of coffee and a slice of his favourite malt loaf, before carrying on with the day's jobs. It's a far cry from maintaining weapon systems for the Ministry of Defence, which was his first career, or being responsible for automated equipment in the food industry, which was his second. "It could be spectacular when things went wrong," he remembers, "You would see fruit pieces flying in the air!" But his background means he is master of rules and regulations and work scheduling, including Health and Safety. It's also where he honed his skills in keeping vital equipment running smoothly.
"If someone had told me I'd finish my career working in a care home, I wouldn't have believed them," he said, "but this job is the most rewarding. You're looking after elderly people. Some have served their country in the war – they've got history."
"Brian has a lovely working relationship with residents," says Emma, "He's always busy but if a TV needs fixing, it will be fixed. If a resident gets muddled or lost, whatever he is doing he will stop and help and be very patient with them."
Brian stops for lunch at about 12.30pm, often having it in his workshop which he calls his 'Man Cave'. In the afternoon, he'll carry on with general maintenance jobs or turn his attention to the garden. A special delight in the fine weather is the garden's walled, patio area, with raised flower beds with brightly coloured, scented and textured plants, and a small herb garden Brian redesigned so it would be accessible to everybody, including those in wheelchairs. Residents love being there with each other and enjoying activities such as quizzes. He has also improved the internal courtyard garden, and installed window box gardens for frailer residents. His day finishes at 5pm and he cycles home again. A day in Brian's life is a huge blessing for everyone in Bethany.

Take a look at our Bethany Christian Home page to see if it could be the right place for you, or a loved one, to make their home.
This article first appeared in The Pilgrims' Magazine Summer 2020 edition. You can read the magazine here