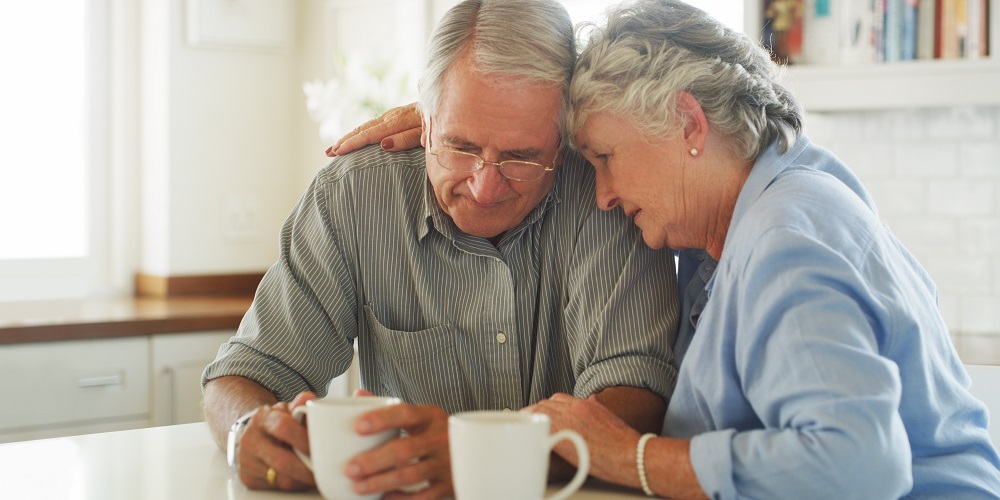 Wednesday 3rd March 2021
Dementia Information Pack - Q&A
Louise Morse explains how she hopes our updated Dementia Information Pack will be a blessing for those on the dementia journey
How is the Dementia Information Pack designed to be used?
Listening over the years to people telling me about their journey with dementia I've learnt a great deal. One thing is that when dementia comes into your life you need all the information you can get – but you don't have time to read a book about it. And as well as the information, you need to know how it applies to you, your care recipient, and your unique situation.
By the time my third book was published (Dementia: Pathways to Hope) I had researched deeply and extensively. I'm a cognitive behavioural therapist and part of my research for a Masters' degree was examining the effects on family caregivers, and how that could be mitigated. Secular advice springs from the understanding that we are simply the sum of our parts, but within a Christian context we see that we are eternal spirit beings in human bodies.
So I extracted from my research the different aspects that everyone needs to know and wrote separate leaflets on each issue, putting them together into the pack.
One of the first sections in the pack is 'A special note for the person with dementia'. Why was it important to include this?
We meet couples at conferences and talks where one has been diagnosed with dementia. We give emotional and spiritual support for the person with dementia and can see how this blesses them.
Some return the following year to tell us the difference it made. They need to know that they are precious to God, and that His Holy Spirit will be with them in ways invisible to us throughout the whole journey.
How will the pack support those who are caring for someone with dementia?
Having separate inserts means they can pull out specific information when needed, without leafing through an entire book.
How will the pack support and equip the church?
Its format provides swift information on a broad range of aspects, including the essential Christian element.
In the pack, you recommend some Bible verses to encourage those facing dementia. Please tell us about some of these verses.
'Trust in the Lord with all your heart, and lean not on your own understanding; In all your ways acknowledge Him, and He shall direct your paths' – Proverbs 3:5-6
These verses confirm that God will be in control of our lives, even when our understanding (our cognition) is frail. I have seen the blessing this verse brought to a resident with dementia when being quoted by a church visitor.
Our Dementia Information Pack is £12 and is available to pre-order here.