Tuesday 7th September 2021
Dementia symptoms reversed and personality restored in Japanese trial
A team of Japanese scientists have published research showing that dementia is caused by inflammation in neurones, not protein deposits. This study, published in Karger Magazine, (a peer review science magazine) was a 'prospective cohort study' of patients diagnosed with mild cognitive impairment (MCI) , which can be a precursor to dementia. The scientists describe the improvement in a patient with MCI treated with an antibiotic, Dapsone, and how she relapsed when it became unavailable and was then diagnosed with dementia. When the antibiotic was restored under an Orphan Drug Programme, abnormal behaviour disappeared, and the patient returned to daily life. Additionally, the patient's personality was restored.
It is a small study but gives a glimmer of hope based on observed results. It was conducted at the Institute of Aging in Seoul National University and the methodology is meticulously noted.
Scientists had noted that a 1990s epidemiological survey of leprosy patients aged 65-plus showed the incidence of dementia among those treated with the drug dapsone was much lower than others who had not received it. The team investigated other possible causes, including amyloid B protein deposits.
Researchers selected a target group from the 65 to 84 age category. The report focuses on an elderly patient who had been diagnosed with MCI. The patient was a pharmacist graduate from Seoul National University College of Pharmacy, and a close observer was her son, who had graduated from Seoul National University College of medicine.
The patient took dapsone 100 mg once a day from 2010 to 2015 for the treatment of her MCI. From 2016, the production of dapsone ceased, and in June 2018, she was diagnosed with Alzheimer's disease. She took Aricept as treatment but experienced serious side effects. Dapsone became available again under the Orphan Drug programme, and was re-administered from November 2018. As a result her condition reverted to to MCI and her daily life was improved. She was examined twice by neurologists at Seoul National University Hospital who confirmed her cognitive improvement.
The study states that 'The patient continued her daily life, including taking care of grandchildren, paying bills, shopping, washing clothes, preparing meals, and managing savings. The patient visited her youngest daughter … every day.'
The researchers conclude that their findings mean that 'we can treat inflammation in neurons and prevent and treat dementia syndrome, including Alzheimer's disease.'
More from Pilgrims' Friend Society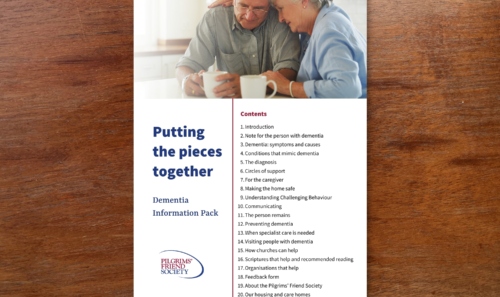 Louise Morse explains how she hopes our updated Dementia Information Pack will be a blessing for those on the dementia journey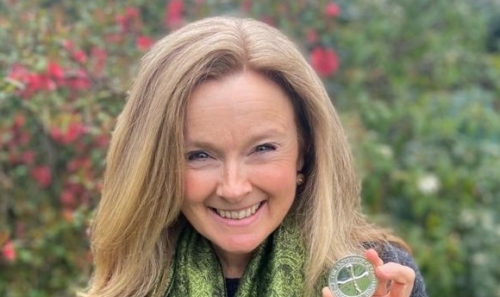 Faith in Later Life Ambassador Pippa Cramer tells how a hymn-based ministry to older people at her church helped to inspire the Daily Hope, the free phone line which has offered spiritual comfort to many during the pandemic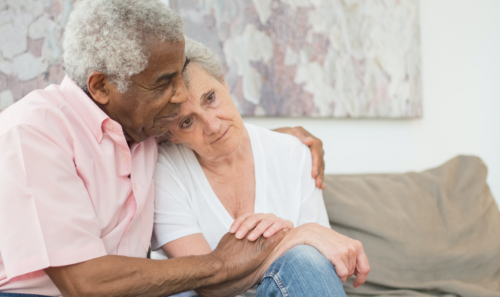 Since 2019, two million requests from disabled adults and the elderly (including those with dementia) have been turned down for social care, due to lack of funding. So, it's good news that Boris Johnson is expected to reveal his plans to solve the social care crisis this week.