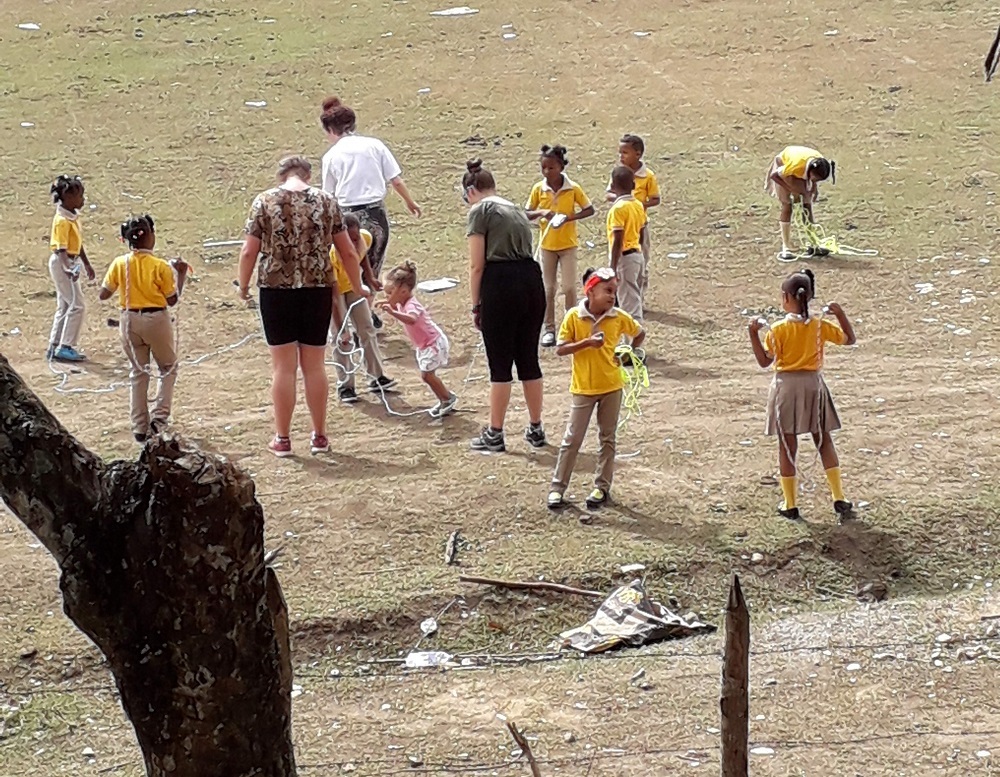 Monday 17th August 2020
Getting home from the Gambia in lockdown
Alison, who lives at Pilgrim Gardens, was on a mission trip abroad when the coronavirus pandemic was declared
From her base at Pilgrim Gardens, Leicester, Alison, 68, has been able to pursue her passion for travel, serving the Lord overseas. Since moving in six years ago, she has been on a multitude of overseas trips with Christian charity Mission Direct. Her adventures have taken her to a host of African nations – Kenya, Sierra Leone, Uganda, Zambia and Zimbabwe. She's also visited Brazil, the Dominican Republic and India.

Alison enjoys meeting new people and doing God's work, as well as experiencing different cultures and trying new foods. She's a big fan of hot weather, too. Some of her favourite projects have involved helping children – building classrooms, for example.

On Monday 9th March Alison set off on her latest mission trip to the Gambia. The trip involved working on a community centre, where children can learn skills – for example, jewellery-making – and play. Alison's role was to paint the ceiling and the walls.

Alison, who has been profoundly deaf since early childhood, told us about her experience during a video call with Mandy Smith, Scheme Manager at Pilgrim Gardens, scribing our questions to Alison and relaying her answers.

"I enjoyed being around the children as I worked," says Alison, "They were blowing soap bubbles and chasing them, and having a lot of fun."
However, on March 11th the news came that a global pandemic of coronavirus had been declared. Mission Direct made the decision to cut short the trip and send the team home early. Hurriedly, travel arrangements were made. And so, eight days into what was supposed to be a two-week trip, the team started the journey home.

"I was a little bit worried we might get stuck," says Alison. "I was very glad to get back, but having to cut our trip short was sad."

Normally, the team would stay at a hotel along the way to break up the journey but it was decided that was too risky. Instead, they had to go direct.
Coming back to life in lockdown was hard, especially as a tighter lockdown in Leicester has remained in place for a longer period. Alison, who likes to be active, has tried to keep busy by going on lots of walks around the grounds of Pilgrim Gardens, watching the squirrels and even spotting the occasional fox.

She's also been encouraged by taking part in Bible studies (observing a safe social distance) and joining others in praying that the virus would be stopped. Another highlight of being part of the Pilgrim Gardens community has been celebrating the birthdays of neighbours with coffee and cakes.

Alison is looking forward to getting back to a more normal way of life. And she hopes it won't be too long before she can go on her next mission trip.
Mandy Smith, Scheme Manager at Pilgrim Gardens, told us about life in lockdown at the scheme in a blog for our Prayer Week. Read it here
Could you make your new home with us? Find out more about life at Pilgrim Gardens.