Tuesday 6th April 2021
Good news about dementia
Louise Morse
Like a shaft of light into a usually gloomy stream of reporting comes the news that dementia in people aged 65 and over has reduced significantly.
'Since April 2020, there has been a consistent pattern of significantly lower prevalence rates when comparing to the baseline in December 2020,' said the Public Health England Dementia Profile Update in March 2021. Not only is the drop itself significant, but the fact that it is in the demographic particularly at risk for dementia because of their age is important. This fall in prevalence rates has not been due to a pharmaceutical cure, but because of healthier lifestyles and better cardiac treatment, say experts.
One of the saddest things in dementia news over the last 20 years has been the publicity for the clinical trials of a new drug that promises to be the one that will cure Alzheimer's, the most common cause. The publicity has usually included stories of people who have already trialled it who said it worked for them and changed their lives. Then, when so many hopes had been raised, came the news that it hadn't worked. Five major pharmaceutical companies either abandoned research or downsized their efforts.
Other good news is that the incidence of dementia – i.e. diagnoses of new cases – have been declining by 15% each decade for the last 30 years. At a convention in Harrogate in March 2019, Professor Alina Solomon, from the Karolinska Institute, presented new findings from research into strategies that could help to ensure that dementia rates continued to fall. Referring to the FINGER study (Finnish Geriatric Intervention Study to Prevent Cognitive Impairment and Disability) she said, 'In future, prevention strategies that combine drug treatments and lifestyle changes may be the most effective strategy to limit the impact of dementia. While new drugs take many years to develop, lifestyle changes are available to us all.' These changes have been well publicised and they include taking exercise, eating a diet similar to the Mediterranean, treating medical conditions like high blood pressure and diabetes, dealing with stress, and depression, and avoiding loneliness. Staying socially connected is perhaps the most important of all.
But even one case of dementia is one too many. We have updated our dementia information pack, 'Putting the Pieces Together' which puts the issue into a Christian context with spiritual insights and support. Many people have told us how the pack has helped them and given them hope.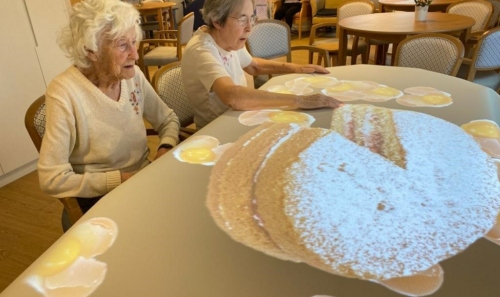 How a clever piece of technology designed for those with dementia is delighting our family members at Luff House, Walton-on-the-Naze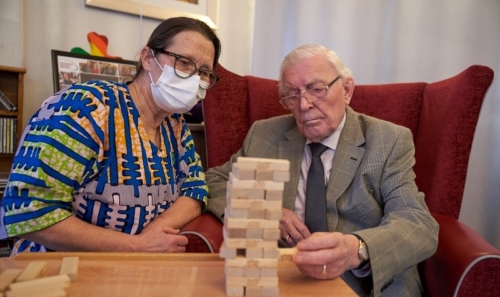 We believe that care is something that we do together, creating space and opportunity for a peaceful but stimulating life in the safety and security of a Christian community.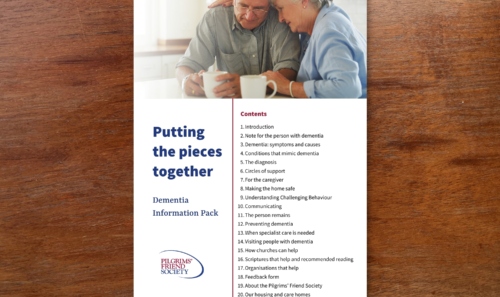 A series of leaflets on different aspects of dementia, including diagnosis, caring, managing challenging behaviour, caring for the caregiver, and much more....