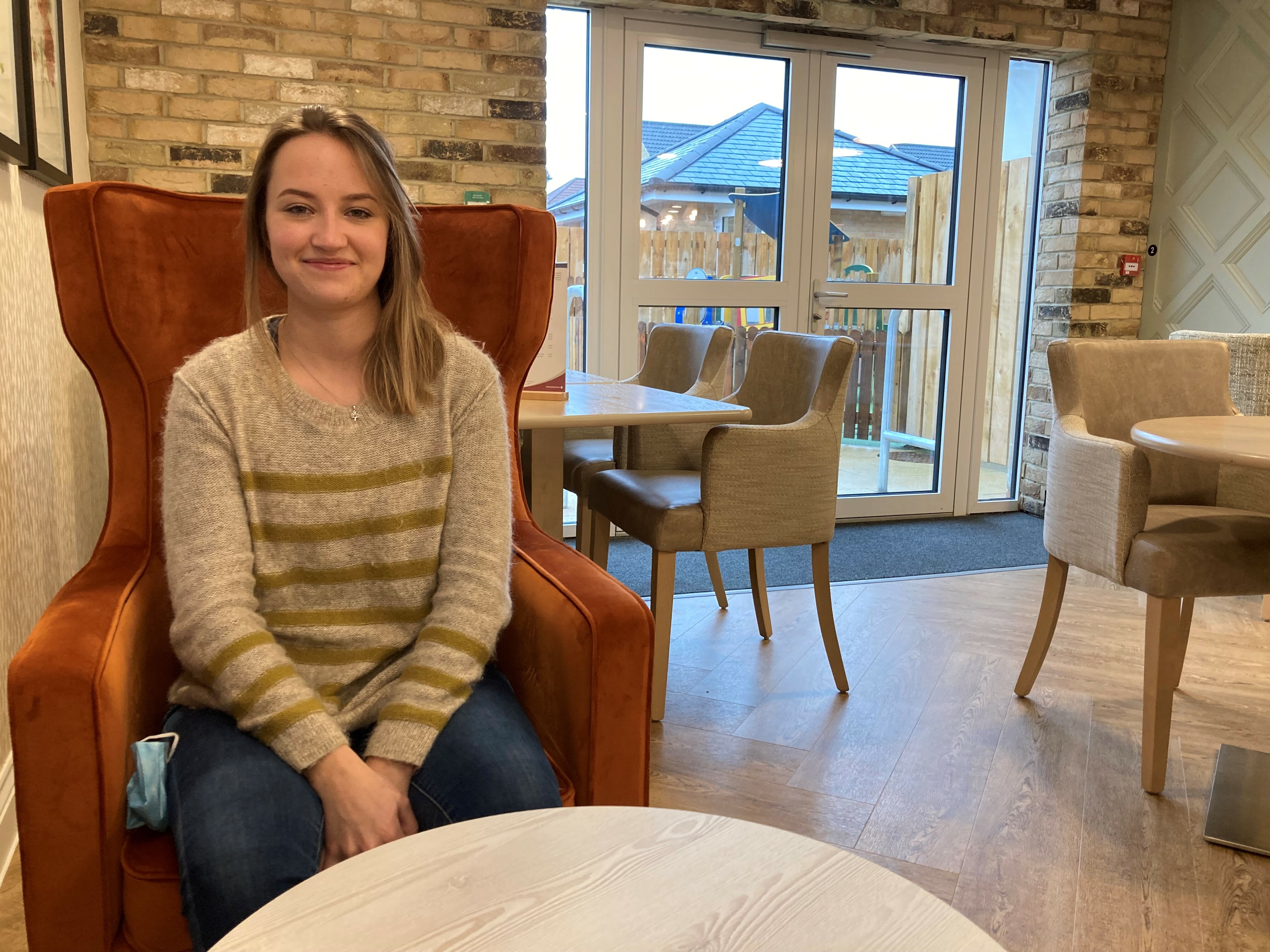 Wednesday 1st June 2022
Meet the volunteer... Gemma at Middlefields House
Gemma volunteers at Middlefields House, Chippenham. She explains why she has a heart for older people and loves visiting the home
I've known Leonora Home (Pilgrims' Friend Society's previous home in Chippenham) all my life. Our church went singing there at Christmas and then again at Easter. We'd all crowd in around the piano. I remember seeing the joy on everyone's faces, how they came alive when singing. Even if they struggled to remember other things, they could remember the old carols and hymns. They'd talk about how the songs reminded them of childhood, or a particular person.
Between these visits, I didn't think all that much about older people. But a few years ago I went to an event at Brighton & Hove City Mission which had a real impact on me. They were celebrating 170 years of the mission and at one point they reflected on their work with older people in their community and that's what gave me the desire to do the same here. My parents were at the event too and when I got back home I said, "Did anyone else feel a real calling to support older people?" It turned out God had spoken to each of us and given us all a real heart for this area of ministry.
I got in touch with Leonora and signed up as a volunteer in February 2020. Then of course the pandemic hit and I couldn't go in at all. We'd pray on Zoom and send in little gifts but it was frustrating not being able to go in. In the summer of 2021 Leonora Home closed and Middlefields House opened, with many residents (or 'family members' as they are called) moving across. I was finally able to start my volunteer visits at Middlefields House in October 2021.
At first, I felt out of my comfort zone. I prayed that God would give me the confidence to talk to people and trust that He would use me. I don't always find social things easy. It's helped that I've been able to shadow the Activities & Community Engagement (ACE) Facilitator at Middlefields House. One of the things we do is a chair exercise class together, simple things like lifting arms and legs, stretching and bending. I've learnt a lot since being here, including about life with dementia. It's an education.
I've had some great conversations with family members. We'll chat about their family or past jobs. Doing activities together helps to make connections. For example, a family member and I were doing a jigsaw with puppies on. She told me about her old pets and I could tell her about my dog.
One lady I've got to know well is Molly. I remember her from Leonora. She has always struck me as someone with such a positive attitude – I've never known joy like it in an older person. She enjoys the small things in life. She loves our exercise classes and motivates everyone else to get involved. If someone isn't joining in she'll say, "Come on, put your arms up in the air!" She has an incredible laugh!

I get so much out of being around the older people. They have so much wisdom and give you a different perspective. One thing I've come to appreciate is that life is short. It's no good saying you're going to do something. You should actually get on and do it. Older people can sometimes feel forgotten and I really feel for them. God has still got them here for a reason.
I work as an administrator at the doctor's surgery just round the corner from Middlefields House. I work parttime and they asked me if I would increase my hours. I declined as that would mean I wouldn't have time to volunteer at Middlefields House anymore.

My colleagues and I have been enjoying The Harvest Coffee Shop at Middlefields. It's a real treat to pop over on our break. I'm really excited about the potential the coffee shop has as a place for the community to connect with the care home. I think this could really help break down the barriers around what a care home is and what it's like to be an older person.

As a Christian, I can see how important it is for older and young people to connect. God has made us as a church with people of all different ages to be family. The lives of older people are worth so much.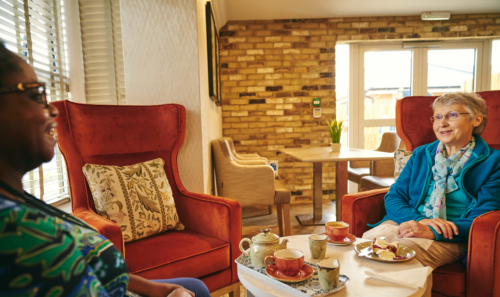 The coffee shop is part of Middlefields House, our award-winning care home development in Chippenham, and is open to all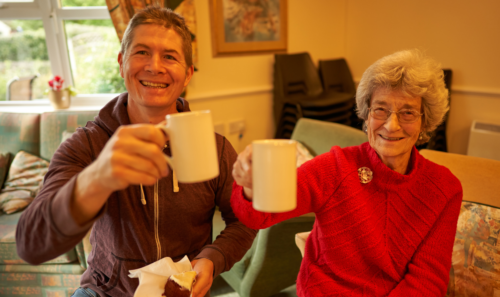 Our campaign Friendship Is Ageless encourages older and younger people to connect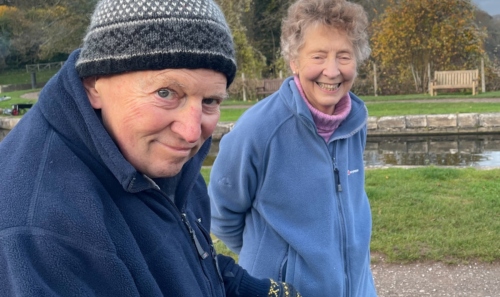 Reverend Brian Nicholson lives at Middlefields House in Chippenham. He told us about a lifetime of relying on the Lord