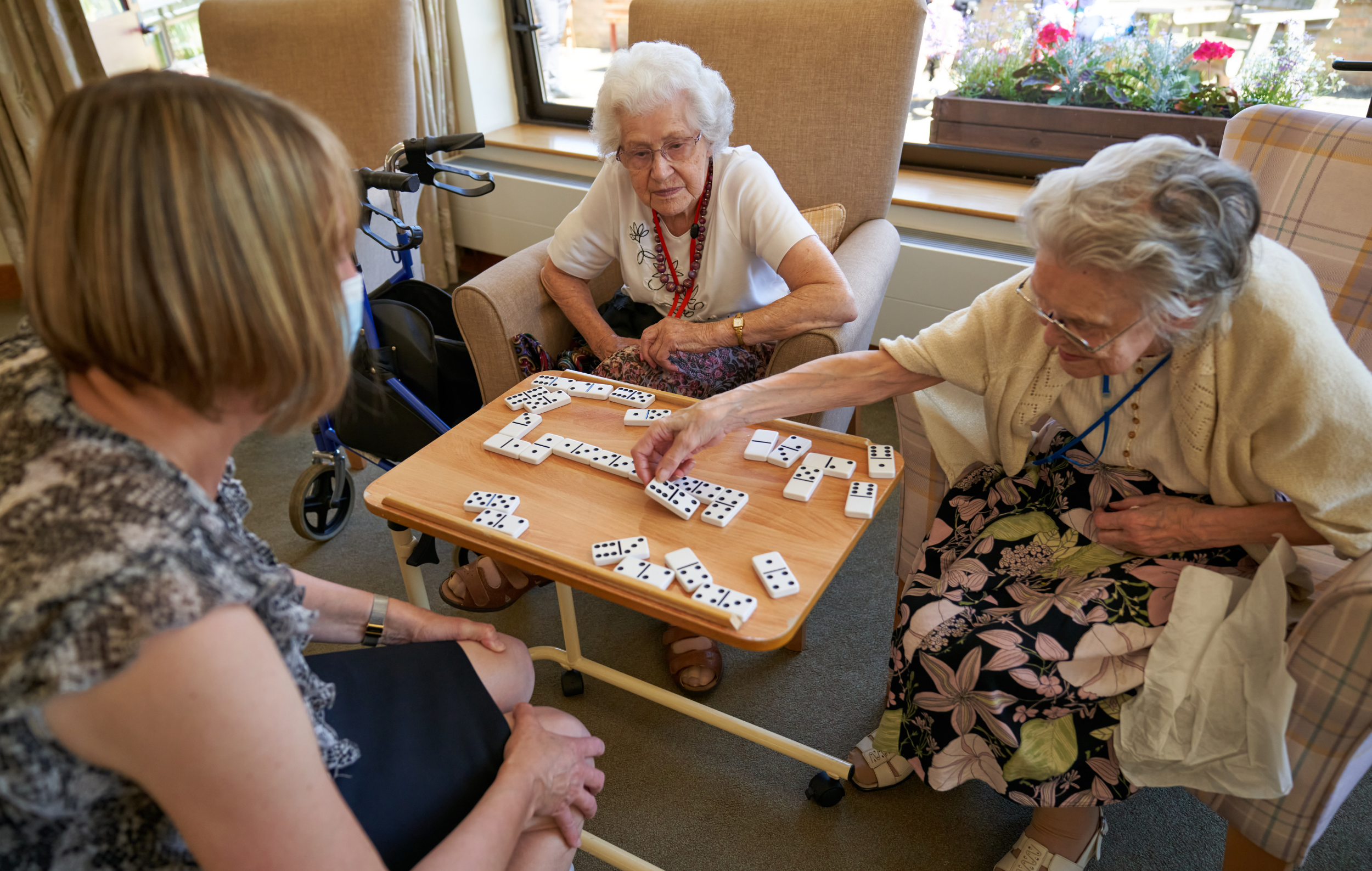 Monday 6th December 2021
What's going on with social care funding?
Our Chief Executive Stephen Hammersley takes a look at this Autumn's announcement about social care funding and what that means for Pilgrims' Friend Society. (Originally published in the Winter edition of The Pilgrims' Magazine)
September that funding for the NHS and the Social Care sector would be increased in the coming years is to be welcomed. There are arguments about the merit of doing this through increased national insurance 'taxes' but the increased money should mean better care for the weak and vulnerable, and as we have previously argued this is consistent with biblical values.
One of the major challenges though is that adult social care (older people and those with disabilities) will not see any increases for three years at best, and so it will be some time before a properly funded social care sector will be able to guarantee care to everyone who needs it and alleviate pressure on the NHS.
When funding is increased, we will also face the challenge that when it pays for care for people who cannot afford it, according to its own figures, Government has historically paid 30% less than the full costs of care. This immediately leaves all care providers including Pilgrims' Friend Society with a deficit, and it means that some operators won't admit people who can't fund themselves.
But, for us here at Pilgrims' Friend Society, these challenges don't undermine our commitment to caring for older people, regardless of their ability to pay or be paid for by the Local Authority.
Our pledge to provide for those older people who need our care regardless of their ability to pay remains as strong as it always was.
One other aspect of the Government's proposals that we support is a new commitment to value people working in adult social care.
That matters because our staff and others like them are incredible and without them and more like them other reforms will founder. Many of you will have been praying for those working in the social and health care sectors, especially during the pandemic, and will be well aware of how astonishingly wonderful they are. As readers of this magazine and supporters of Pilgrims' Friend Society, you'll know that supporting an older person well is much more than just providing physical care – it's about sharing a prayer together, putting on crafts or outings, leading devotions, or just sitting and offering quiet company. These are just some of the powerful ways that our care and support teams serve older people.

As our Marketing & Communications Director Alexandra Davis wrote for Premier Christianity: "The cost of care isn't just about the person receiving care, it's also about the person giving it – it's about trying to make sure that our brilliant carers are also recognised as carriers of the Imago Dei, that they are precious, loved, and counted worthy by God by creating good working conditions and remunerating them appropriately."
I'm sure I'm not alone in hoping for a world where these brilliant people who give so much to older people at their most vulnerable times are recognised by a properly funded system which can honour them with good pay for wonderful work.

Get The Pilgrims' Magazine
The magazine is our in-house magazine, published quarterly with news and stories from around our homes and schemes, plus thought-provoking features and a pull-out Prayer Guide.

Our magazine is free and can be delivered anywhere within the UK.
I'm sure I'm not alone in hoping for a world where these brilliant people who give so much to older people at their most vulnerable times are recognised by a properly funded system which can honour them with good pay for wonderful work.
As you ponder the funding challenges to the care sector you may ask how we're able to remain committed to those who are funded by the Local Authority.
Part of the joy of being a family of homes and housing schemes is that where one home may struggle to bring in the full fees and cover their costs, we can meet that deficit from other incomes streams such as homes or schemes which are doing better financially.
The other contributor who helps is, of course, you. Every penny that you give towards our work goes towards making sure we're able to welcome those without lots of financial backup into our homes when they need our care and community. Whether you're able to give through the occasional gift, a regular financial commitment, a legacy, or a gift in memory of someone you love, your contributions are a vital lifeline for us. This Christmas, we're running an Appeal. Would you prayerfully consider whether you can support it? Further details here.

One last thing you can do is it to help us hold the Government to account for their promises. We know that priorities can change and fade, but we need the Government to deliver on an increase in funding for social care in the coming years. We will be reminding the Government that they have committed to increase funding to social care in three years' time, and we expect them to deliver on that promise. Do join us in this by getting touch with your local MP and asking them how they will be encouraging our leaders to hold firm to this funding commitment.