Thursday 9th December 2021
Your Christmas pudding does more than just taste good!
Louise Morse
We've always loved our Christmas pudding, and now a new study is showing that it so good for us It deserves to be piped in like the Haggis from Scotland. It not only looks good and tastes good and is a highlight of our celebrations, but its mixture of spices and ingredients is a valuable boost to our immune system and health, especially during those high-calorie celebrations.
The essential ingredient in our traditional Christmas puddings are the delicious pieces of dried fruit, which do more than just taste good. Dried fruits like sultanas, currants, apricots, and pears are highly nutritious and packed with essential potassium and iron, and are also rich in fibre, micronutrients and antioxidants, vitamins and minerals. They also have a lower glycaemic index value compared to non-dried fruits. Eaten in Christmas puddings they help keep blood pressure, blood cholesterol and sugar control in check. Raisins are rich in antimicrobial compounds, fibre and iron, all of which help by lowering the risk of heart disease. Then there are prunes - a source of potassium, vitamins and minerals, helping with digestion, reducing inflammation, and protecting cells from damage caused by free radicals.
Not forgetting the mixed nuts! Walnuts, pecan nuts almonds and hazelnuts are rich in protein, vitamin A and dietary fibres. Almonds can significantly bring down LDL cholesterol levels (the bad sort) and reduce the risk of heart disease. Walnuts are also antioxidants, because they contain vitamin E, polyphenols and melatonin. Hazelnuts are full of unsaturated fat, vitamin B, C, minerals, magnesium and more, with antioxidant compounds protecting against cell damage, oxidative damage, and the potential risk of cancer. These nuts also contain essential dietary fats that our bodies don't produce on their own, the monounsaturated fats and polyunsaturated fats. Some moderate consumption of them during the holidays is a way of keeping healthy levels in our bodies.
Then there are the mixed spices! This cinnamon, ginger, cloves, cardamom's, pimentos, etc. Cinnamon is an antibiotic, and has anti-inflammatory properties that help your body repair from tissue damage or infections. It also helps to keep blood sugar levels lower.
Cloves are a fibre rich source of vitamins and minerals, and ginger is a powerful medicinal, anti-inflammatory property that helps with osteoarthritis. Allspice and pimentos are also antibacterial, and aid digestion. Christmas puddings are clearly much more than an indulgence once a year.
More from Pilgrims' Friend Society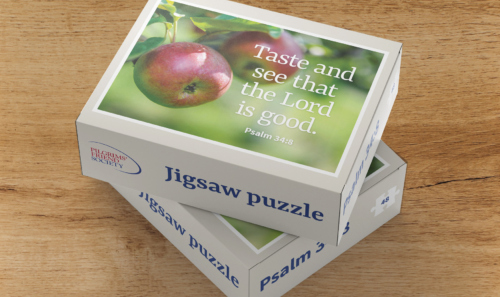 Get 2 brilliant jigsaws for the bargain price of £20!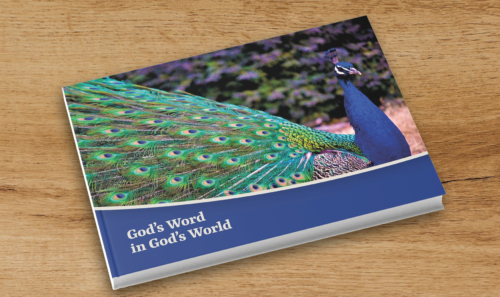 A collection of Bible verses with photos from nature to encourage people in their walk with God, designed with older people in mind.