Books and websites to help put you in control of your pathway to a contented old age
Books:

What's Age Got To Do With It?
Living Out God's Purpose At All Ages
By Louise Morse
'An encouraging guide that counters negative images of old age and shows we all have a place in tomorrow's world.'
Monarch Books, 17 November 2017, ISBN 0857217488

Who do you want to be when you grow old?
The Path of Purposeful Ageing
By Richard J Leider and David A. Shapiro
'In a culture that offers little guidance for growing old but excels at pushing elders aside, here's a book that will help us age into the fullness of life.'
Berrett-Koehler Publishers, Inc., 2021, ISBN 9781523092451

The Battlefield of the Mind
By Joyce Meyer
'Our actions are a direct result of our thoughts…Worry, doubt, confusion, depression, anger and feelings of condemnation - all these are attacks on the mind. But take heart! Joyce Meyer has helped millions to change their lives by changing the way they think.'
Hodder & Stoughton (18 Sept. 2008, updated 2015)

Who Switched off my Brain?
By Dr Caroline Leaf
'In this best-selling book, Dr. Caroline Leaf clearly communicates 13 ways to detox your thought life and live a life of physical, mental, and emotional wholeness.'
Wesscott Marketing Inc (1 July 2008)
ISBN-10 ‏ : ‎ 0980122325

The Only Cognitive Behavioral Therapy Book You'll Ever Need
Life-Changing CBT Strategies to Overcome Depression, Anxiety, Insomnia, Intrusive Thoughts, and Anger
by Andrei Nedelcu
'Cognitive behavioral therapy (CBT) is considered the "gold standard" of psychotherapy… it gives you the skills and tools you need to address your problems as they arise in everyday life…no matter where they stem from. Whether you struggle with depression, anxiety, or intrusive thoughts, CBT can help you regain control–and it can be used to treat a wide range of other issues too.'
Independently published (18 April 2022)

The Little CBT Workbook
A Step-by-step Guide to Gaining Control of Your Life (The Little Workbook Series)
By Dr Michael Sinclair and Dr Belinda Hollingsworth
'This practical workbook allows readers to explore the key principles behind CBT and discover how to apply them to improve their lives. With interactive exercises and checklists, this is suitable for self-teaching or for supplementing a CBT course.'
Crimson Publishing; UK ed. Edition, ISBN-10 ‏ : ‎ 185458670X (15 Feb. 2012)

The Book About Getting Older
(for people who don't want to talk about it)
By Dr Lucy Pollock
'The most important book about the second half of your life you'll ever read. I wish everyone in the UK could be under Dr Lucy's care, but this is the next best thing.'
Penguin Random House UK Non-Fiction, 2021,ISBN 978-0-241-42339-4

Successful Ageing: A Neuroscientist Explores the Power and Potential of Our Lives
By Dr Daniel J. Levitin.
'A wise, insightful, and beautifully written book on how we can navigate the waters of time. Helpful for readers at any age.'
Dutton, Penguin Random House, 2020, ISBN 9781524744205
Websites:

• Studies show that how we view old age influences our health now and in the future.
https://www.hsph.harvard.edu/n...
• The mind and body connection, and how your thoughts influence your health. https://www.heart.org/en/news/...

• Dealing with stress. https://www.nhsinform.scot/hea...

• 11 tips for dealing with anxiety disorder. https://www.mayoclinichealthsy...

• Depression and Anxiety: How to Cope with Co-Existing Symptoms. https://www.healthline.com/hea...

• How CBT Works. https://www.nhs.uk/mental-heal...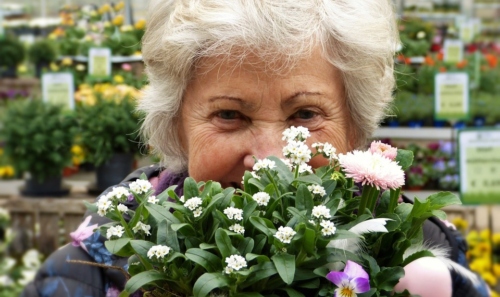 How do we prepare for a great old age?
What we can do for the future stages of life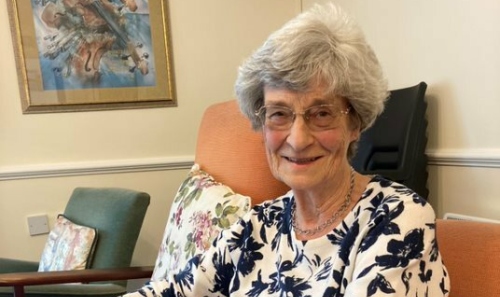 Growing in older age
The Bible tells us growing older is a good thing but negative stereotypes about old age abound. Mary, 89, who lives at Carey Gardens in Kirby Muxloe, shares some thoughts on why our later years can be a time of flourishing and fulfilment
What's Age Got To Do With It?
If you think that being old is to do with a rocking chair and an easy life style, think again! This book turns the lenses the right way around and gives a clear, biblical view of God's purpose for old age.