Wednesday 8th September 2021
A good start on social care funding
Yesterday's announcement about plans to tackle social care funding crisis are very welcome. We are encouraged to see that the Prime Minister is taking seriously the issue of caring for some of the most vulnerable in our society.
For too long the care sector has struggled under the weight of caring for those with significant needs but not being funded appropriately to deliver that care to all those who need it. An increase in funding will allow operators like Pilgrims' Friend Society to fill in the gap between the care that we deliver and the rate that Local Authorities pay for it, which currently can be as little as 50% of its cost.
However, we are disappointed to see that the social care sector will not receive increased funding until 2025 while the NHS is invested in a priority. While we recognise the importance of an adequately funded NHS, funding of social care cannot be once again kicked into the long grass and a well-funded social care sector will benefit the NHS.
As Christians, we believe that care for the most vulnerable is at the heart of who God is and our mission is to care for those older people who find themselves at a vulnerable time in their life story. We also want to see a society which is just and fair to all, including through the ways that we pay our workers and contribute to the tax system.
We also welcome the commitment to find ways to promote care as viable and important career opportunity. The pandemic has reminded us again about the incredible work that our care and support teams do, and we are looking forward to welcoming more people into care as a career. However, we are also concerned that the increase in National Insurance will result in those in work paying for social care. In the care sector, this means that carers will pay through an increased rate of NICs for the care that they themselves are delivering. It will also put a further burden on care home operators to be able to pay carers appropriately for the incredible work that they do and will have a knock-on effect on recruitment. In a time when it is already difficult to all the vacancies in the care sector, this further pressure on recruitment is unwelcome.
We are calling on this Government to ensure that they keep and increase their commitment to funding the social care sector, and to do so in a way that is just and far across our society as a whole.
We are also asking that Christians pray for our leaders during this time and for all those who are part of the social care sector, whether as a recipient of help or as someone who delivers care and support to others. Christians may also wish to get in touch with their MPs to discuss why funding social care is so important and to ask that it be funded in the most just and far way.
More from Pilgrims' Friend Society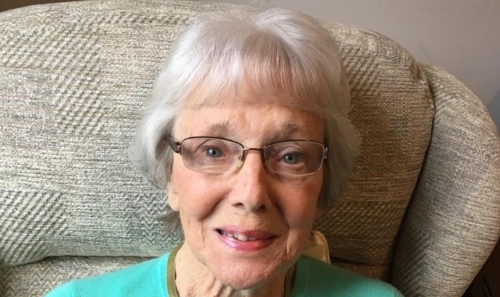 Sheila, 89, lives at Shottermill House in Haslemere. Her daughter Susan told us about her mother's journey of faith
Dr Eunice Burton, 91, lives at our housing scheme in Great Finborough, Suffolk. Pursuing a career in medicine when few women did, she specialised in obstetrics and gynaecology and surgery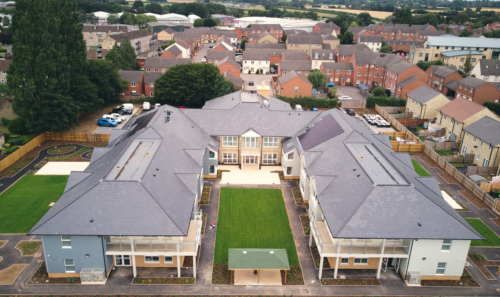 Our brand new home in Chippenham has opened its doors