Thursday 9th December 2021
A special Christmas gift for people living with dementia and their families
Louise Morse
Christmas this year will be very special for families who have been separated because of Covid. Even though they're having to juggle with Covid test rules, people are flying over to their families and driving hundreds of miles to reconnect, to be together. As Christmas worship strengthens our connection with God and His Son Jesus Christ, so being with friends and families strengthens that sense of connectedness for people living with dementia. The old song, Driving Home for Christmas says it very well: 'It's gonna take some time, but I'll get there, …yeah, Get my feet on holy ground…' And we have some surprising simple things to do at Christmas that can have a powerful, beneficial effect on people living with dementia.

We all have memories of past Christmases, and being together, sharing those memories can be a special blessing for people with dementia and their families. When these memories are stimulated in people with dementia it helps restore their sense of identity and strengthens their faith. So, we've produced a new Christmas edition of our Brain and Soul Boosting for Seniors (BSBS) to enable families and friends to do that together. BSBS is a programme of friendly, sociable group sessions that everyone enjoys. Feedback from group leaders show that it helps restore levels of self-confidence and contentment that can help people with dementia step through the fog and reappear as their old selves for a little while. A wife said about her husband, 'He doesn't usually say much but afterwards he began talking with us.'
The Christmas special is based on the biblical story of the nativity, with relevant Scriptures and suggestions for activities to do together, ending with a reflection and closing prayer. This year's free Christmas BSBS is available for download
You'll also find on our website two lovely new jigsaw puzzles with biblical themes. Sales of jigsaw puzzles soared during the pandemic because, as an expert explained, they gave a clear goal and sense of purpose at a time when people felt aimless and unable to map out future plans – which describes many people living with dementia. Doing jigsaw puzzles can help improve brain functions such as short-term memory and problem-solving.
The jigsaws are based on Pilgrims' Friend Society's popular devotional picture book 'God's Word in God's World'. Elegant enough to be a coffee table book for people of all ages, it's especially loved by people living with dementia. Each picture is captioned with a Scripture verse and captures a part of God's creation. It was the brainchild of a daughter who visits her father when he lived in one of our care homes. He loved looking at the pictures and hearing her read the captions. The book is now blessing hundreds of people in the same way.
More from Pilgrims' Friend Society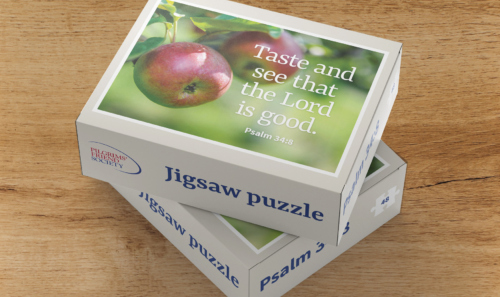 Get 2 brilliant jigsaws for the bargain price of £20!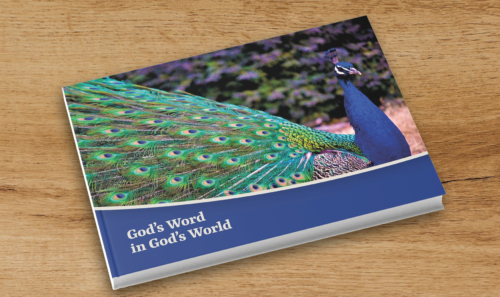 A collection of Bible verses with photos from nature to encourage people in their walk with God, designed with older people in mind.