Monday 22nd February 2021
David's 1000-mile challenge
How one 85-year-old living at Pilgrim Gardens, Leicester, is taking an ambitious walking challenge in his stride
When David Bulbeck read about Country Walking magazine's Walk 1000 Miles challenge he decided it was the ideal way to pass the time during lockdown.

"Walking is something I've enjoyed all my life," says David. "I always feel better for getting out into the fresh air. It plays an important part in my Christian life too – walking and talking to God is second nature to me. I'm reminded of that old chorus 'And He walks with me and He talks with me, And He tells me I am His own...'"
Since taking up the challenge in January, David has clocked up 272 miles, and so is well on course to meet his 1000 target before the end of the year. Every day, he faithfully records the distance covered on his Walk 1000 Progress Tracker. "It gives me an incentive to go out and it doesn't take long to ratchet up a few miles, even in the foulest of weather," he says. "The longest distance I've covered in one go is just under nine miles."
A keen traveller, David has enjoyed walking adventures all around the world, as his colourful collection of fridge magnets testifies. He's travelled to Israel three times, as well as to Cyprus, Romania, Germany, Greece, Sicily, the Isles of Scilly and Northern Ireland. One far-flung trip with his daughter a few years back even took him to the rainforests of Costa Rica.
In recent weeks, David's been exploring rather closer to home. "In my local area of Leicester there's lots of building work going on, so there's always something new to see," he says. "For example, St Margaret's bus station has been pulled down and they're building another one, and round behind the National Space Centre there's a new development in connection with the University of Leicester, so I've got my eyes tabbed on that."

David has also been enjoying walks along Leicester's many canal paths and through Watermead Park, as well as around the Shady Lane arboretum, situated just across the road from Pilgrim Gardens. "My wife Phyllis died several years ago and there is a memorial bench for her in the arboretum. I'll often stop and take a photo," he says.

One thing David has enjoyed about the challenge is joining the #walk1000miles Facebook group, set up by Country Walking magazine. "After my first four weeks of doing the challenge I'd completed 154 miles, so I posted this to the group, telling people I was 85. I was amazed by the response. My post attracted 1.1k likes and over 300 messages, including one from a lady in America. I replied to as many messages as I could, but I couldn't reply to them all! It's nice being a part of this community, people are always posting up messages and photos."

So where has David set his sights for when restrictions ease? "I'd like to go to Madeira – I haven't been there before. And in the UK, I'd like to get up to the Shetland Isles, and to Lindisfarne – I've been a fan of St Cuthbert and the Celtic saints for years. I'd like to follow in their footsteps."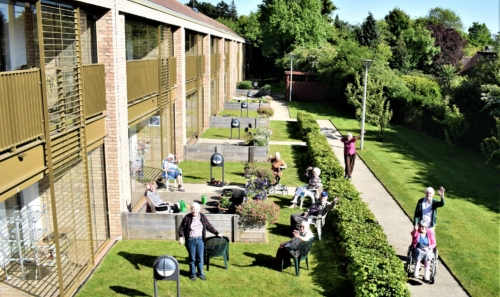 Fresh flowers in full bloom and summer sunshine benefit Pilgrim Gardens, Leicester, during Covid-19 pandemic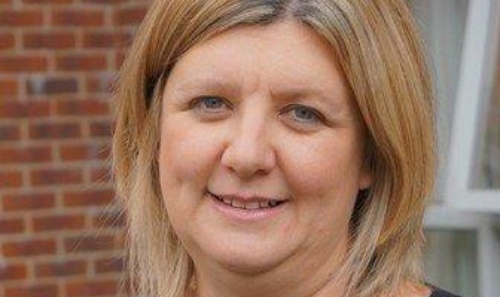 We spoke to Vicki Miller about why Royd Court, Mirfield, is a brilliant place to move in later life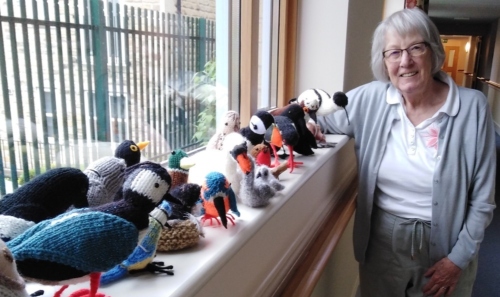 How Rosemary Eccles' knitted birds are delighting the community at Royd Court