Thursday 10th February 2022
Meet Senior Housekeeper... Sue at Shottermill House
Sue is our Senior Housekeeper at Shottermill House in Haslemere. She tells us why working here feels like being part of one big family
How long have you been at Shottermill House? I've been here for about seven years. I first got work here through Elior, the contract caterers, and started in the kitchen. I knew the cook at Shottermill and she told me they really needed someone regularly and so I then came on board as a kitchen assistant. After about six months Paul, the manager at Shottermill at the time, asked if I would be interested in the role of housekeeper. I'd had experience of this before – I used to be a housekeeper at Holy Cross Hospital in Haslemere before I gave up work to bring up my children.
What kinds of things do you do day-to-day? I mainly clean the rooms, en-suites and bathrooms. I also spend a lot of time in the laundry. Each person's clothes are named and after a while I get to recognise what belongs to who. I also audit our supplies and make sure we have enough in stock, and I'm responsible for ensuring any chemicals are stored safely.
What do you like about working at Shottermill House? It feels like one big family. We are a team and try and help each other out. I like working with older people, I feel like I am protecting them in a way. My mother is just about to go into a care home. I care for the 'family members' living here in the same way I'd want someone to care for my own mum. I chat to the family members as much as I can. There was one lady who passed away last week who had been here for six years, she was so lovely. There's another lady who comes from a fishing background. Her father was a trawlerman and she has a trophy in her window which he received after rescuing someone at sea. It's fascinating finding out about the lives they have led.
What's the most challenging part of the role? Sometimes we are short-staffed. For example, a colleague has gone off sick this weekend and so I'm going to cover her shift. If I didn't come in there would be no clean laundry for the weekend. I've also helped out in the dining room when we've been short on carers. As I say, we all pull together and help each other out.
You've worked throughout the pandemic. What was that like? At the start it was very scary. We had to be so careful all the time, making sure we were masked up and that everything was wiped down. At the same time, there was a real sense of fulfilment. We felt like we were really helping everyone, protecting them and making them feel safe. They couldn't see any of their usual visitors, so it was like we were their visitors. It brought us closer together. It was nice for me too to have a routine and some normality during the lockdown. When so much of life had stopped, I had a purpose and a reason to go in each day.
Do you have a favourite place at Shottermill? Probably the garden. I love gardening. It's nice when there's some colour out on the patio for everyone to look at. Hopefully with the springtime that will come and we can have some daffodils out there.
How do you relax when you're not at work? I'll spend time with my family – I have a partner, two sons and a daughter. My daughter is currently away at university studying forensic science. Sometimes we'll go to the Mill Tavern in Haslemere – they do a good Sunday roast. On occasion, I'll go on a girls' night out to the bingo at Portsmouth.
Could you join the team at Shottermill House? Find all the latest vacancies posted here
Find out more about life at Shottermill House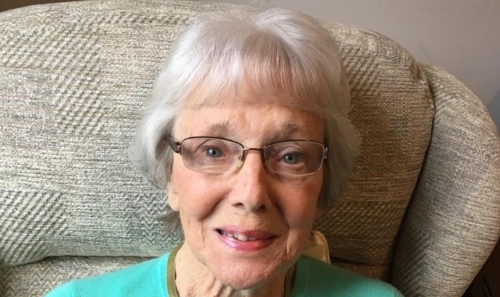 Sheila, 89, lives at Shottermill House in Haslemere. Her daughter Susan told us about her mother's journey of faith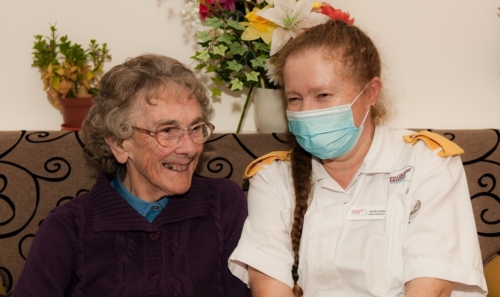 Rosie Eames is a Carer at Shottermill House, Haslemere. We found out about a typical day in her life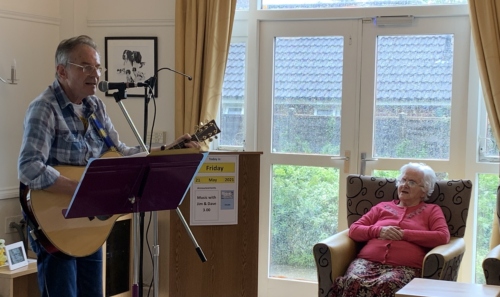 Our family at Shottermill House, Haslemere, have been delighted to welcome back visiting musicians