Friday 18th March 2022
Meet the Household Lead... Jen at Middlefields House
Jen Houston is part of the team at Middlefields House, Chippenham. She tells us about the skills needed to do her role
As the Household Lead at Middlefields House, I oversee the team of Care Leads. I have a big part to play in training people up. It's important to be encouraging and supportive, not just to new members of staff but to everyone. We work closely together as a team and are all here to help and support each other.
One thing I do is make sure that all the care plans are filled out correctly. Each family member has their own care plan, which includes any medication they need to take and their likes and dislikes. If anything is altered, it's important that it's signed off. Attention to detail is vital.
In this role, you definitely have to be resilient and adaptable. We recently moved to doing all our medication admin online and we had to get to grips with the new technology. This has been a big learning curve for some of us. We are still learning!
I first started working for Pilgrims' Friend Society in 1979. I worked for four years, before having my daughter, who now works for Pilgrims' Friend Society too. I came back in 2005, starting as a carer before working my way up to a senior role.
I enjoy getting to know the older people who live with us. It's so important to know each person's background so you know how to support them.

Every family member is different, what works for one person might not work for someone else. For example, there's one family member who can sometimes feel a bit down. I know that with her sharing a joke is what she needs to cheer her up.

One thing that's nice about this role is how family members will find out about you too. I really like doing crosswords and there's one lady who always saves the crosswords from her magazines and keeps them in a drawer for me.

At Middlefields House, care is organised around a household model, with 12 members in each household. It's designed this way to help build relationships. Each household has its own lounge area. It's a cosy place to sit and work and means I can be in among the family members, with something like Songs of Praise on in the background.

Could you work for Pilgrims' Friend Society? Find out more...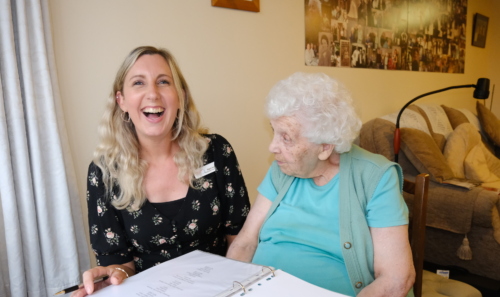 We're looking for great people to join our team. Could you come and work with us?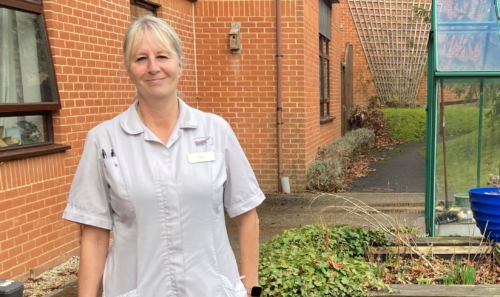 Sue is our Senior Housekeeper at Shottermill House in Haslemere. She tells us why working here feels like being part of one big family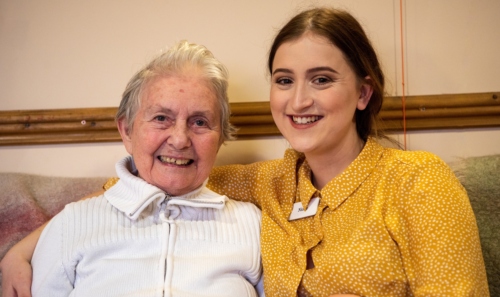 Nicole Rusher, our The Way We Care Lead at Framland, tells us all about the role