Wednesday 23rd March 2022
Meet a manager... Tia Fox, Framland
Tia has recently joined us as Registered Care Manager at Framland, Wantage. She tells us about her background in nursing and care, including her role on the frontline in the early stages of the pandemic
I was adopted when I was four years old. My new mother's friend and my godmother was a nurse and she was such a caring person. I always loved listening to her stories about caring for people. She inspired me to work in a caring role. I never wanted to do anything else.

When I was 16, I went to work in a care home, St Mary's Nursing Home in Seaford Sussex. It was huge and when I started I was terrified. There were lots of people there with dementia and they would call out to me wanting things and I didn't know what to do.

There was one resident called Olive who left a deep impression on me. She had a room off to the side and I'd help her with anything she needed. She showed me the joy in being a carer. I gave to her but she gave back to me. One thing about Olive was that she would always refuse hot drinks. She said she wouldn't drink a cup of tea until the day she was going to die. Then one day she said, "I want a cup of tea." I didn't want to make it for her! But she reassured me that it was the right time and I could do this small thing for her and make her last moments count.

I took the assistant practitioner route into nursing, working in a short-stay unit while studying with the University of Gloucestershire. I passed this foundation degree with a first-class award and won a scholarship to study for my nursing degree at the Open University. I did my placement in care and nursing at a The Orders of St John care home in Purton and combined this with placements in both acute, community and primary/secondary care settings.

When the pandemic began I was working on the short-stay unit for older people at the Great Western Hospital in Swindon and helped with the COVID response team. We needed to move vulnerable patients out of the hospital in order to create space for COVID patients. This was extremely challenging. I had to ensure it was the right discharge for each individual, taking into account the clinical, psychological and emotional aspects, and ensuring that they had LFT and PCR tests before leaving. I was also involved in setting up the Nightingale hospitals in Bristol and Exeter.

I also helped to set up the response side of reporting to Public Health England. I enjoyed the challenges of combining the nursing aspect and knowledge alongside the emerging pathological knowledge. This role adapted and changed on a daily basis in the early stages and always demanded an eye for detail and the ability to adapt.

When I saw the job at Framland advertised online I thought immediately "that's the job for me". I have always liked being in management roles where I can influence how things are done. I went to church and prayed about it, lifting it up to the Lord. I then had the interview on the Monday and started the following week, welcomed into the family here at Framland.

I'm really excited about the opportunities we'll have at Framland to engage with the local community now that things are opening up. There are three big churches locally that I'd love to work with – Freshbrook Church which has a large congregation, Gateway Church and North Swindon Baptist. However, this list is not exhaustive and we are planning as a wider activity to visit churches within Swindon and promote our work. I'd love us to build links with people from these churches as volunteers, alongside other faith-based groups and community events, such as cadets, Guiding, local faith schools etc.

For me, faith is something I came back to as an adult. I went to Sunday School as a child but drifted away at university. When I moved to Swindon, Freshbrook Church was just across the road from me. I could see the big cross out of my window and took it as a sign. I did the Alpha course there and my children went to the activity sessions they run for children. I was baptised later at The Pilgrim Centre in central Swindon.

I have two teenage children, Imogen and Isaak who both keep me busy. Imogen is 15 and is doing her GCSES and is planning to do RE at A-Level. She is currently a corporal in the Army Cadets and wants to join the army when she's older. My son Isaak is 14 and is autistic. He likes to play games with me online – Rummikub and all sorts of strategy games. He was non-verbal for many years but towards the end of primary school he moved to school which just got him. He blossomed from there – he started talking and is now open to trying new foods. I had to wait 14 years before he would let me make a birthday cake for him. It was a proud day!

As I settle in to Framland, I'd love you to pray... That I would be guided in wisdom and His strength, to listen and act in His eternal encouragement.
Find out more about life at Framland...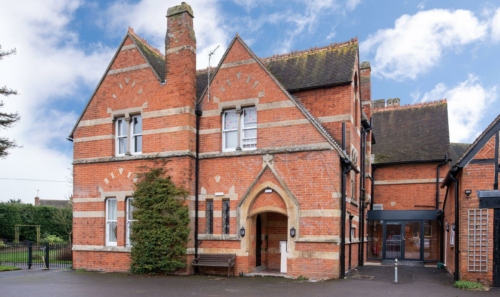 Our Framland care home is situated in the historic market town of Wantage, Oxfordshire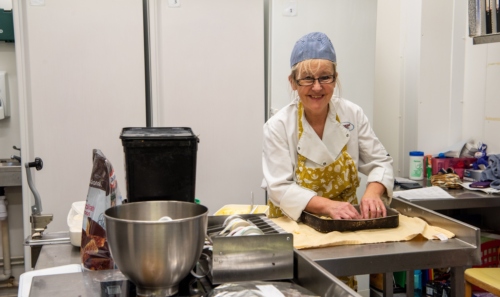 Hayley loves her role managing a busy kitchen at Framland, our home in Wantage. We caught up with her to find out more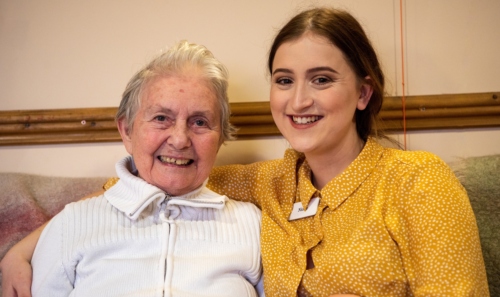 Nicole Rusher, our The Way We Care Lead at Framland, tells us all about the role