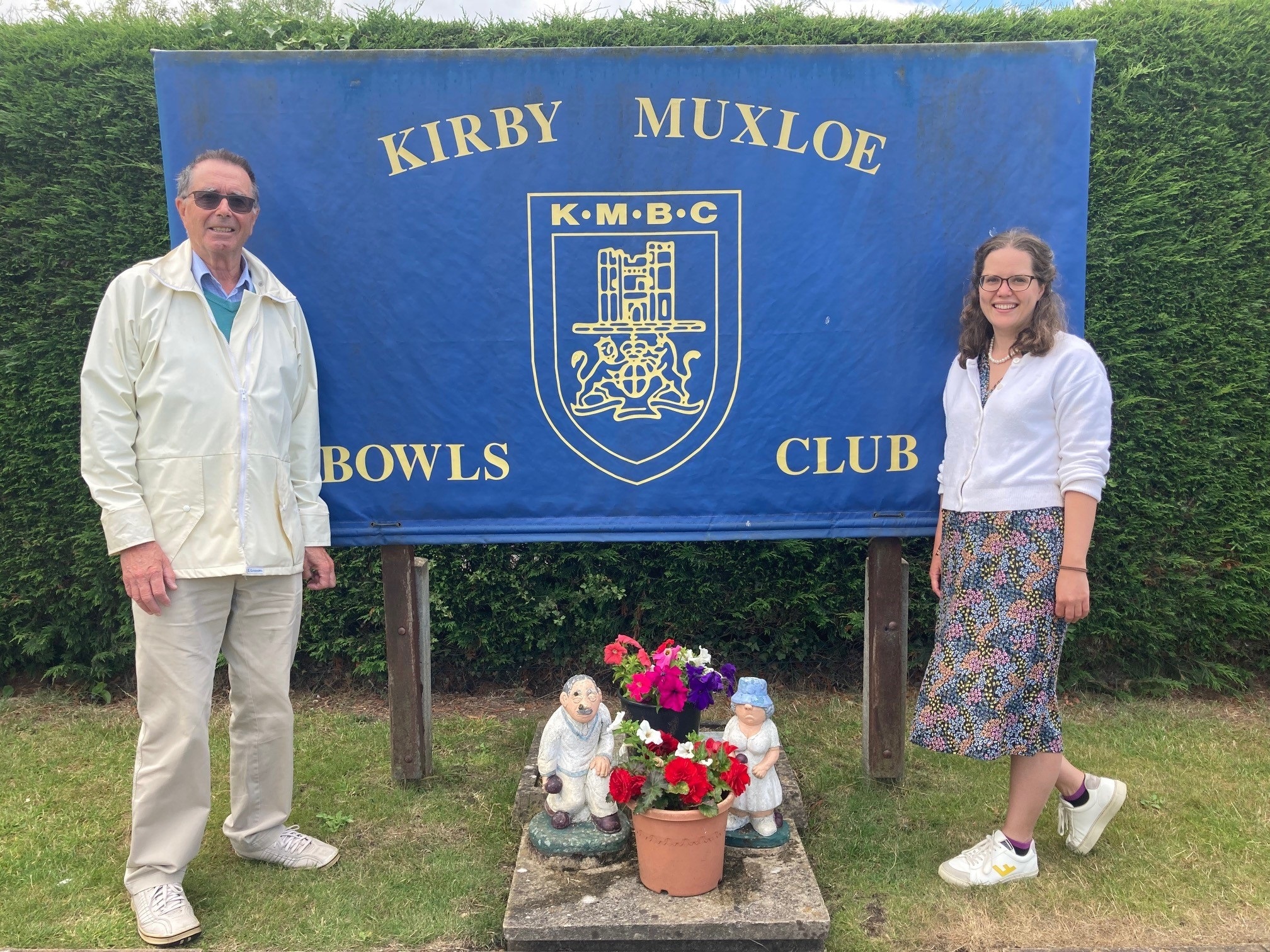 Friday 2nd September 2022
Super bowls Monday
Lawn bowls can be enjoyed at any age, as Communications Manager Helen McKay-Ferguson found out from bowls veteran Steve, 75, who lives at our housing scheme Carey Gardens, Leicestershire
"Exercise, socialising and competition all in one place!" enthuses a notice on the railings outside the Kirby Muxloe Bowls Club.
I pass through the gate, turn the corner by the end of the clubhouse and it's there – a serene rectangle of green secluded by conifer hedges. Dotted around the edge are wooden benches, red roses, bright flowers in pots, even a pair of 'gnomes' in bowling gear. Birds tweet. Somewhere a lawnmower purrs. Steve, dressed in a cream waterproof and light-coloured trousers, emerges from the clubhouse to greet me.
It's a Monday afternoon in early July and I've come to try this quintessentially English past-time – lawn bowls. The lawn has been set up ready with red and blue marker cones and yellow jacks. But first I need to find my bowl size. I stretch out my hand and, as I have small hands, Steve decides on the smallest size – 00. He bowls with a size 3 and has his own handsome set of red bowls, a gift for his 70th birthday from daughters Debbie and Emily.
We examine the shape of the bowl. As Stephen explains, it's not round but elliptical, giving it a bias. There are also golden circles on each side, one slightly larger than the other. To curve your bowl round to the right, as we'll be doing today, the smaller circle needs to be on the right-hand side. The bowl is also dotted with grips, along which you place your index and fourth finger. The action, as Steve demonstrates, is a gentle pendulum swing. Bowls in hand, we step off the paving and over the ditch (Steve flags the danger of catching a foot) and onto the green itself.
The green is divided into sections known as rinks. At the start of the rink is a mat. To bowl, you step onto the mat with both feet, take aim, step forward with one foot and send your bowl on its way, or 'put your bowl down' to use the correct terminology.
I give it my best shot. One by one, my bowls wobble their way towards the jack with varying degrees of accuracy. "Not bad. Some people struggle to get their ball up the green on their first attempt," says Steve encouragingly. Then it's time to use an exciting piece of apparatus known as "the pusher". Redolent of a Zimmer frame, this curved metal frame is a handy way to round up the bowls and trundle them back again, with a satisfying clonk as we go.
After a few more practice bowls, we attempt a game. Steve wins. But one of my bowls isn't far off the jack, which I'm pleased with. The second game goes less well. "It's a straight-arm game," Steve reminds me as one of my bowls bounces down the green, missing the jack by yards. Which in this game is actually a lot.
Bowling over, we sit by the clubhouse to chat. Steve first got into bowls in late 1978 at the suggestion of his father-in-law who was then the president of the Kirby Muxloe Bowls Club.
"I've always loved sports, especially basketball and cricket. But then I dislocated my knee and I was looking for something a little less arduous. The rest is history."
Steve stayed at Kirby Muxloe Bowls Club for five or six years before moving to Westcotes Bowls Club. "I'm very competitive," Steve admits. Bowls can be played as either singles, pairs, triples or fours, also known as a 'rink' (not to be confused with the bowling area itself). Among Steve's numerous bowls achievements is winning the club championships (a solo competition) three times at Kirby Muxloe in 1989, 2013 and 2021, and three times at Westcotes in the 90s.
During his working life, bowls was a welcome break after the pressures of the day – Steve was a pattern maker in an iron foundry. "When you're so focused on a game you don't have time to think about work or any other problems," he says.
In the late 90s, Steve decided to give up bowling. "I'd done it for so many years it was time for a break," he says. However, following retirement in 2011 Steve returned to bowls, rejoining the Kirby Muxloe Bowls Club with his wife Susan joining too. The couple moved to Carey Gardens in 2020, a five-minute walk from the bowls club.
I ask why it appeals to so many older people. "Obviously having the time is part of it. But it's also something that you can adapt to. As I've got older, I've had more trouble with my knees, so I bowl with a different action now. Those with arm or back problems can use a special device that looks a bit like a litter picker."

"But actually I'd say bowling is really a young person's game played by older people. Go the championships and you'll find that those at the top of their game are the younger ones."
Steve
One young player who has risen to the top of the game under Steve's careful guidance is 16-year-old Tegan. The bowls club is undoubtedly a social hub for the village. Step into any bowls club in the country and you'd be guaranteed a warm welcome. I've made many friends through bowling."
In retirement, Steve has had a very active role. He doesn't just compete in the tournaments. He's also a coach, the Green Ranger, Bar Manager and Chair of the social committee. He helps to put on regular board games afternoons and caters for several social events, his speciality being jacket potatoes and chili. One reason Steve is so invested in the bowls club is that it gives him an opportunity to share his Christian faith. "Brian, one of our neighbours at Carey Gardens, gave a talk recently on church. He reminded us that the church is just a building and that Jesus was always going out amongst people. That's how I see the bowls club – a place to meet people. If you can witness and show your life people will come to you and you can help them."

This article appears in the Autumn edition of The Pilgrims' Magazine.
More about life in Kirby Muxloe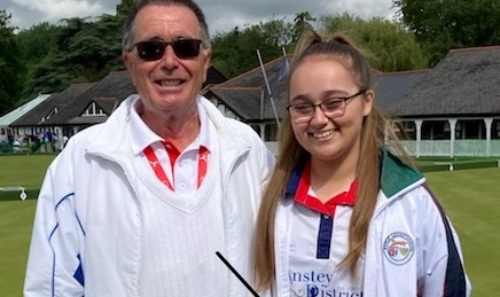 Thanks, Coach!
For the Autumn edition of our magazine, we met bowls enthusiast Steve, who lives at Carey Gardens. Here, Tegan, 16 pays tribute to his coaching skills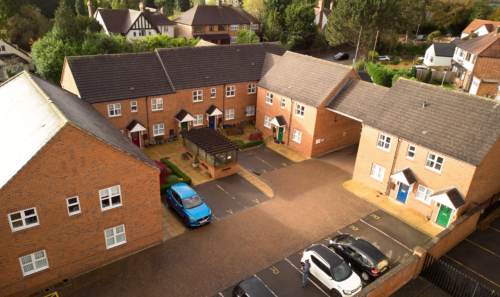 Carey Gardens
Carey Gardens is a 13-flat independent living housing scheme located in the village of Kirby Muxloe in Leicestershire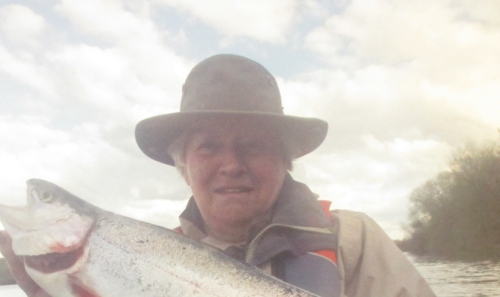 Life stories - Pam, Carey Gardens
Having lived in Kirby Muxloe, Leicestershire most of her life, Pam, 86 feels right at home at Carey Gardens, our independent living scheme located in the village. It's the perfect place from which to enjoy her favourite hobby – fly-fishing